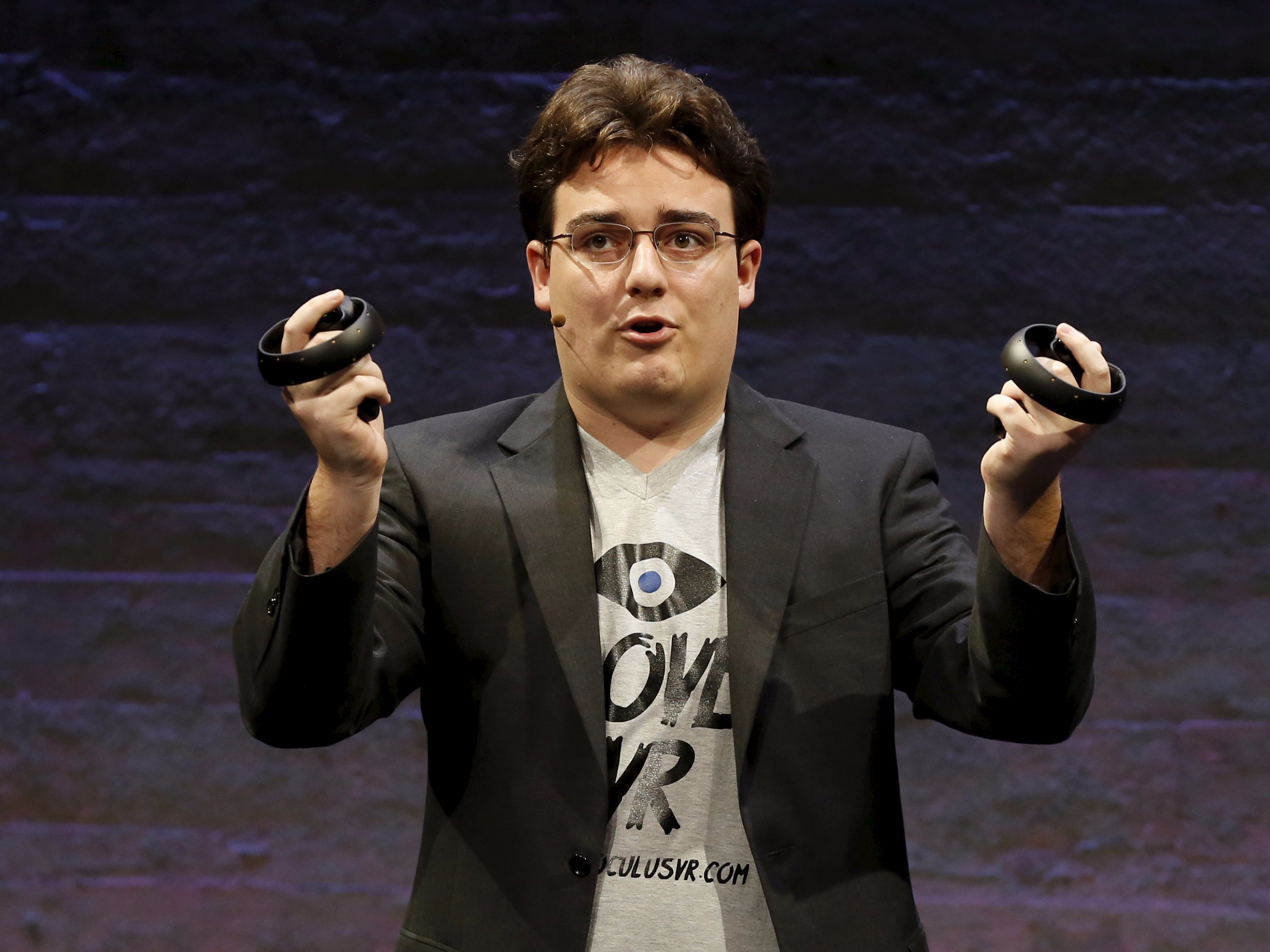 Over the weekend, The Daily Beast reported that Oculus co-founder Palmer Luckey had donated to an organisation called Nimble America. This organisation is responsible for the creation of pro-Donald Trump political memes.
The Daily Beast alleges that a Reddit account by the name of NimbleRichMan, which pledged to match other users' donations, was in fact Palmer Luckey himself. Luckey, in a statement issued a day later, denies this: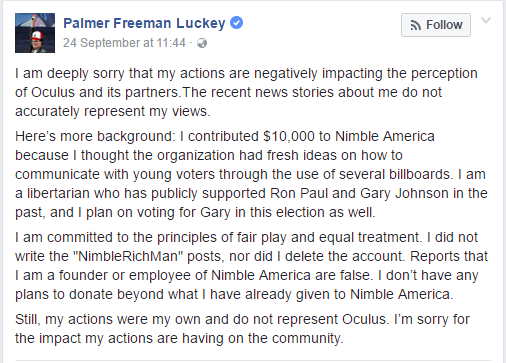 Reporter Gideon Resnick, who was behind The Daily Beast's original article, responded to Luckey's statement on Twitter, pointing out some aspects which were "false":
Twitter.com
As a result, a number of VR developers have announced that they would no longer be releasing their games on the Oculus Rift:
Twitter.com
Twitter.com
Insomniac Games, who has developed the Oculus Rift-exclusive games Edge of Nowhere, Feral Rites, and The Unspoken, issued a statement to IGN:
"Insomniac Games condemns all forms of hate speech. While everyone has a right to express his or her political opinion, the behavior and sentiments reported do not reflect the values of our company. We are also confident that this behavior and sentiment does not reflect the values of the many Oculus employees we work with on a daily basis."
The Daily Beast also follows up with reports that some VR developers are donating to the Clinton campaign in response. Meanwhile, Oculus CEO, Brendan Iribe, issued his own statement on the matter: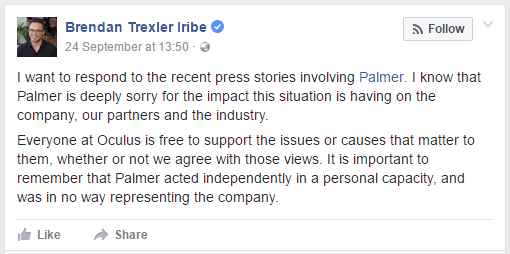 As touched upon in Insomniac's response, the issue here is not just the political affiliation of the Nimble America organisation, but whether its messages border on hate speech. As mentioned in The Daily Beast's original report, the organisation's founders are moderators of a pro-Trump subreddit which popularised memes associating the candidate with white supremacy and anti-Semitism. Which is something that, even a slight association with, any developer would want to distance themselves from.