Low Country
---
Thanks for takin a look at Low Country. Low Country is a first person survival horror set in the same vein as Alien Isolation, set in the real world swampy marshlands of South Carolina, known as the Lowcountry.
After playing Alien Isolation, I fell in love with the AI for the Alien. As a lover of AI, I set out to reproduce and hopefully improve on the AI with my very own "hunter". Being a proud inhabitant of an area of the United States with a rich history and tons of legends of spooky creatures and evil ghosts, I thought where better to set the game than my own back yard.
Low Country features a faithfully adapted terrain, representing a 4x8 mile stretch of marsh land between Interstate 95 and the Atlantic Ocean, just above the Savannah River between South Carolina and Georgia.
The "Hunter" in Low Country is ruthless and unstoppable; you can't hope to defeat him, only escape. Using his sense of sght, hearing and knowledge of the land he will never be far behind you. To escape you must either be lucky enough to find a passing car which leaves you in the open, or you must find a working phone and call for help, while surviving his relentless onslaught. You may even run into some other scary creatures that typically inhabit the swampland.
The game is currently a working prototype with a functioning hunter and a few areas set up with places to hide and escape. Further, I have put in some place holder audio to establish mood, and pacing. I am hoping to start beta testing it very soon, so if you're interested, drop me a line, or follow the game on twitter!
Without further ado here are some of the new pictures and video clips from the game!
---
There is a famous old burned Church in this area of South Carolina. (There's even a road named for it)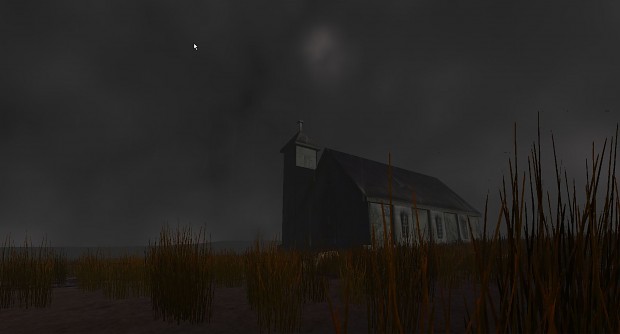 What would a spooky southern town be without a cemetery?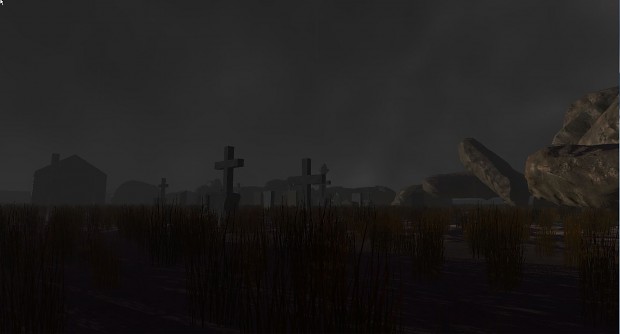 He's got ya in his sights!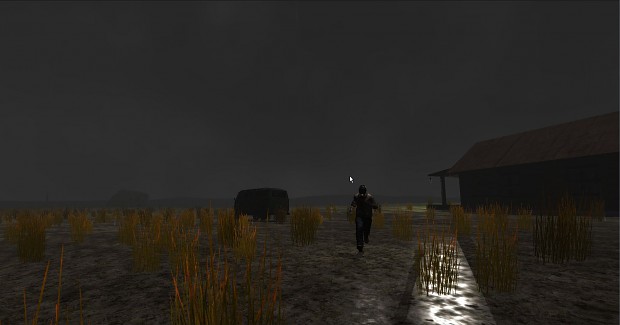 When the hunter catches you, he's not real happy!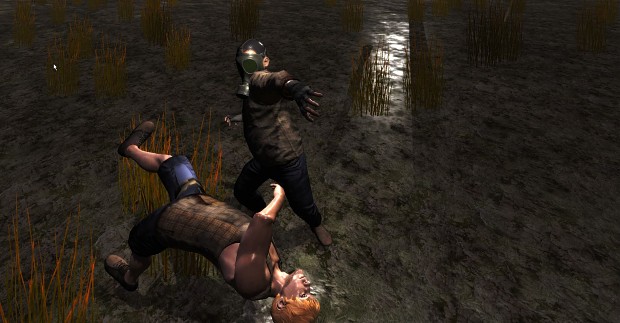 Death screen!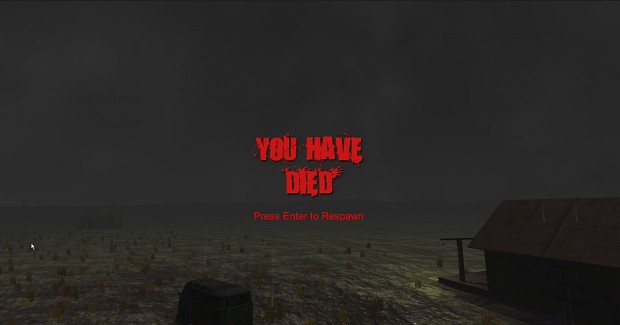 The map overlay, in game, showing how the terrain was modeled.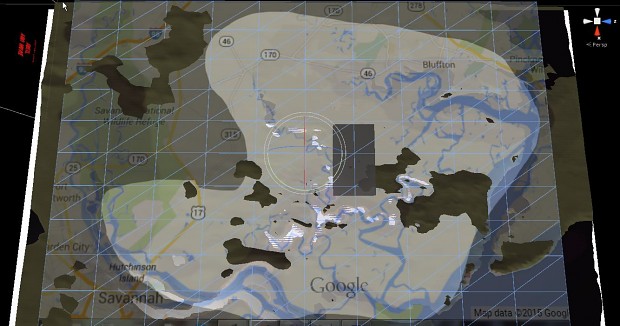 ---
And some Of the most recent video...
---