I recently participated in Ludum Dare 33, a 48-hour game jam with the theme 'You are the Monster'. Having received overwhelmingly positive reviews, I'm releasing it here.
Ludum Dare 33 Entry page (PC, Mac, Linux Downloads)
'Lovers on a Park Bench' is essentially a typing game following the story of a square, his ex-girlfriend and a series of intense and very-confusing-at-times metaphors and allusions (they're pretty obvious). All of this is topped with narration by award-winning robot voice, Stephen Hawking (or whatever Audacity can do to emulate it).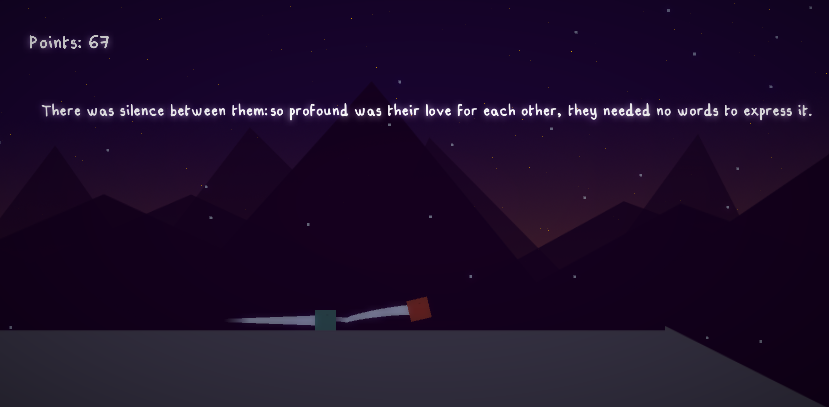 All instructions are in-game but here they are if you miss them:

Type the red text as it appears.
Attack (becomes enabled half-way through the game): Space / Click
Change Attack: 1,2
Enable and Disable Narration: F2

There are 3 possible endings.
And finally, the obligatory cherry-picked reviews and a disclaimer.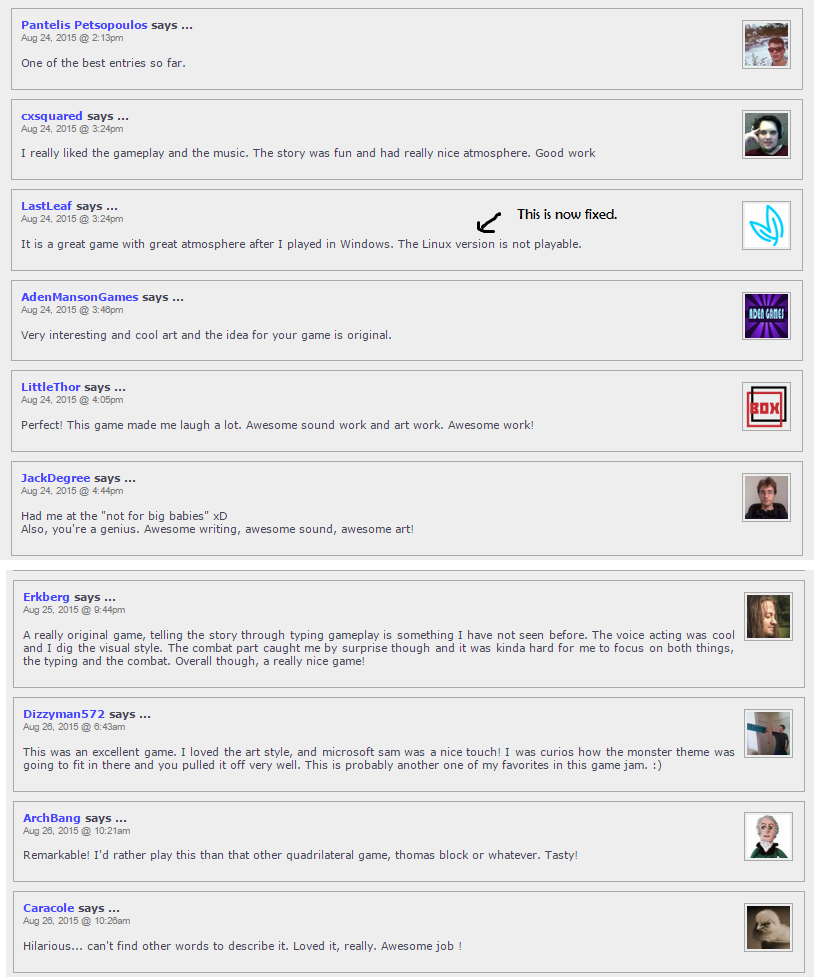 DISCLAIMER: I'm only 14 and therefore haven't actually been in a romantic relationship before (life is short); I hope this will be an insight into how opera and television have contorted my view of life in general. Thank you and enjoy :P

Software Used: Unity, Photoshop, Visual Studio, Audacity, SFXR, Kawai CA 95 Keyboard, 2nd Speech Centre, Good Old Notepad ;)

Soundtrack and the 'mysterious' third ending can be found here: Soundcloud.com