New video! (pre-alpha footage)
So what is Legends of the Brawl?
LEGENDS OF THE BRAWL is a 4 player co-op 3D action brawler, featuring quick-play missions & shenanigans.
Combining the best parts of over the top action platformers and co-op mission games, Legends of the Brawl is a new take on multiplayer mayhem.
Grab some friends and jump into a fast blast of beating up baddies, collecting loot and occasionally punching your friends. Take out bosses to claim their powers, upgrade your legends, and create new play strategies as you grow your collection of gear and abilities.
Varied mission objectives keep gameplay fresh as you join the greatest legends of the 20th century to battle Rasputin's nightmares all over the world.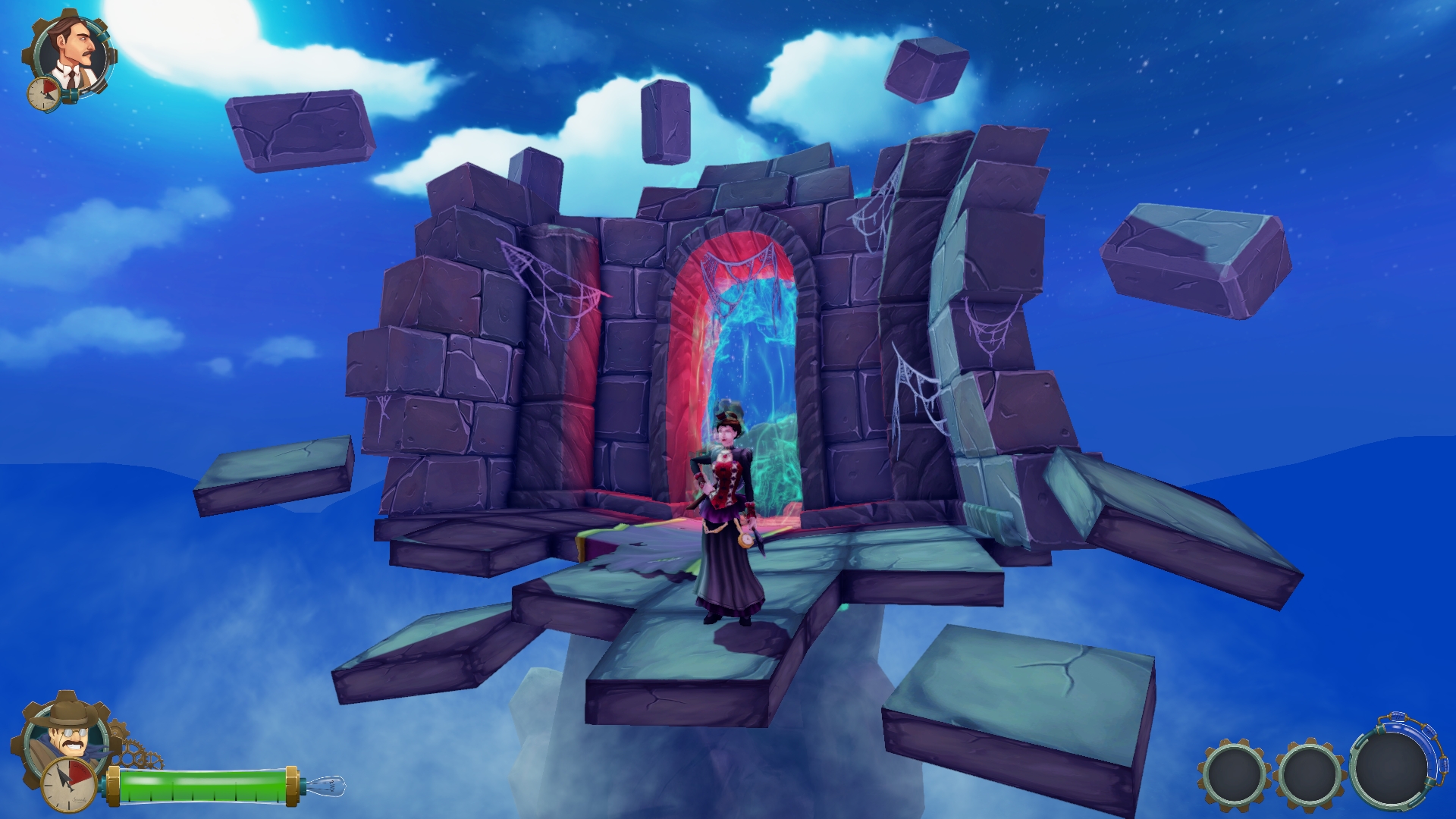 FEATURES
Fast, fun and extremely replayable 4 player co-op action. Because gaming is best with your friends. So is trolling.
Super Mario 3D World meets Heroes of the Storm. Classic 90s platformer feel, modern team objective based gameplay.
Fight as iconic 20th century legends. Teddy Roosevelt, Nikola Tesla, Lizzie Borden, HP Lovecraft and many more join the ranks.
Strategic hero loadouts with persistent progression. Level up your heroes over multiple play sessions to access more abilities and craft the perfect build for your play style.
Unlock boss powers, craft & collect artifacts. Power up your heroes to prepare for what awaits...
Cthulu, gothic nightmares, and steampunk collide. It's a mess of tentacles, fangs, and gears in a stylized early 20th century.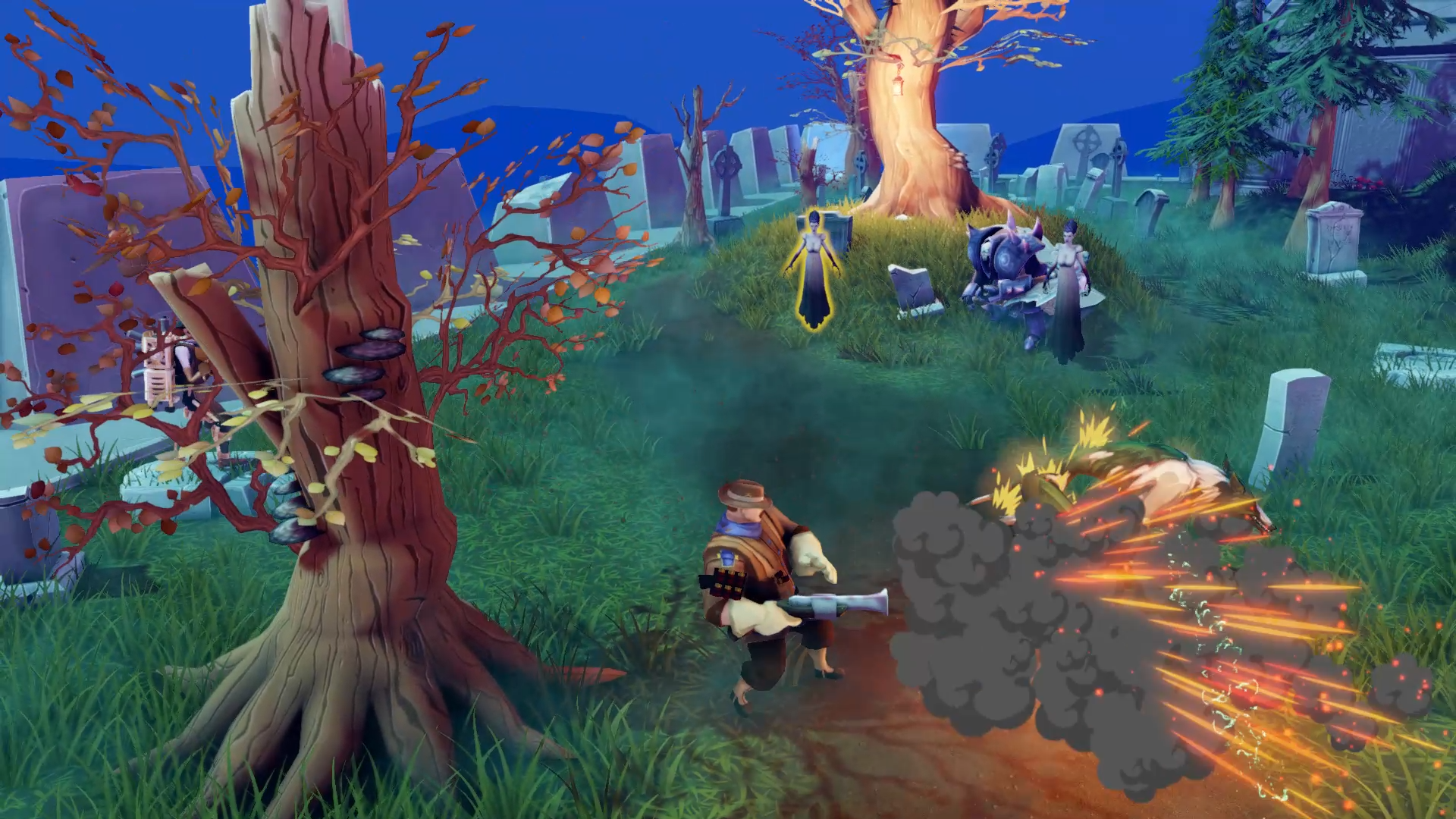 Sneak peek at character builds!
Before each mission you have the opportunity to change your "load-out items", which can dramatically affect how your character is played. Below are some examples of how you can synergize your gear to fit your play-style.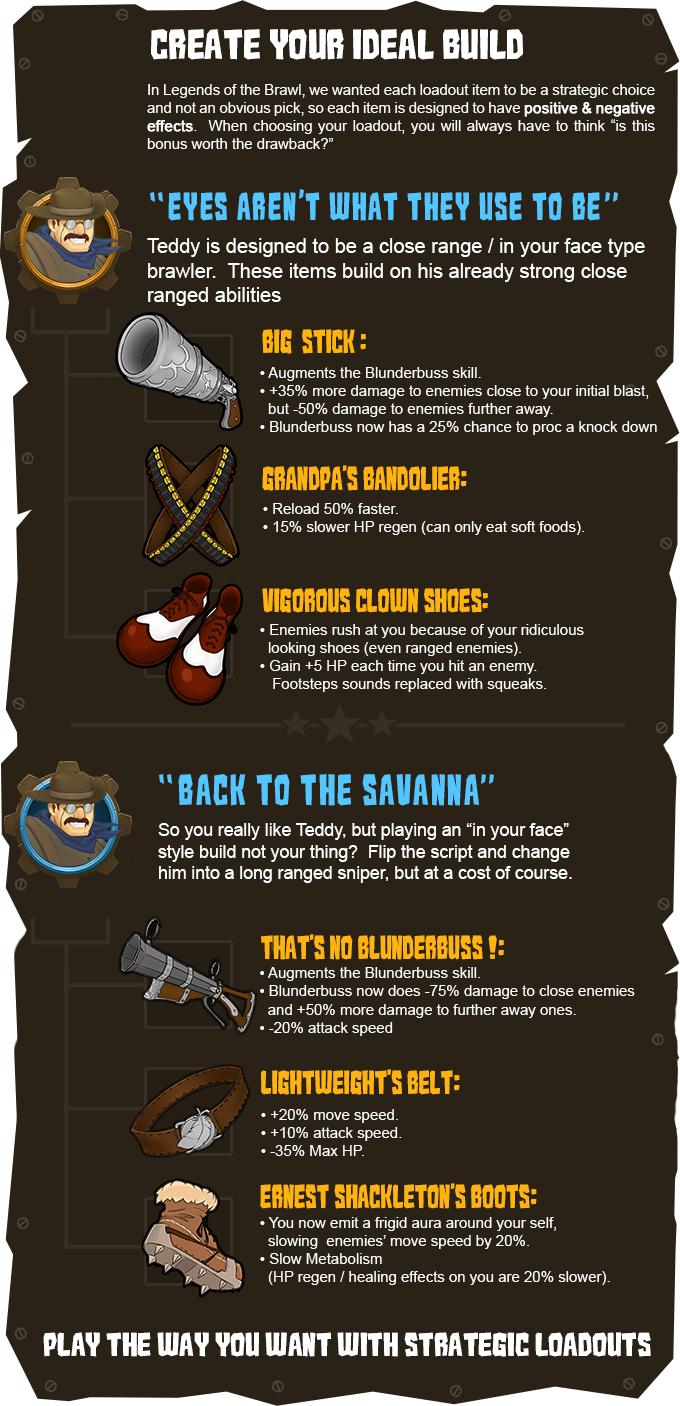 Help us spread the word!
Interested in what you see? Then help us spread the word of our Kickstarter launch (10/18/2016) by clicking on the Thunderclap link (share that too) and then click support! On our launch date, Thunderclap will send out an announcement to your social media circle of your choice.