Hey Folks, UselessBrit from TeamWubstep Here.
It's been a week since we launched the first Alpha build! How time flies.
It's been a pretty busy week for all of us, I'd like to have been busier but my day job as been awful lately so it's been hard to find the time.
First we'll go though the stuff I've done this week!
I've been working on a new UI layout, The old one was a mess so i made it a little more compact putting it all into one Window with tabs so that everything is in the same screenspace.
This was the old layout!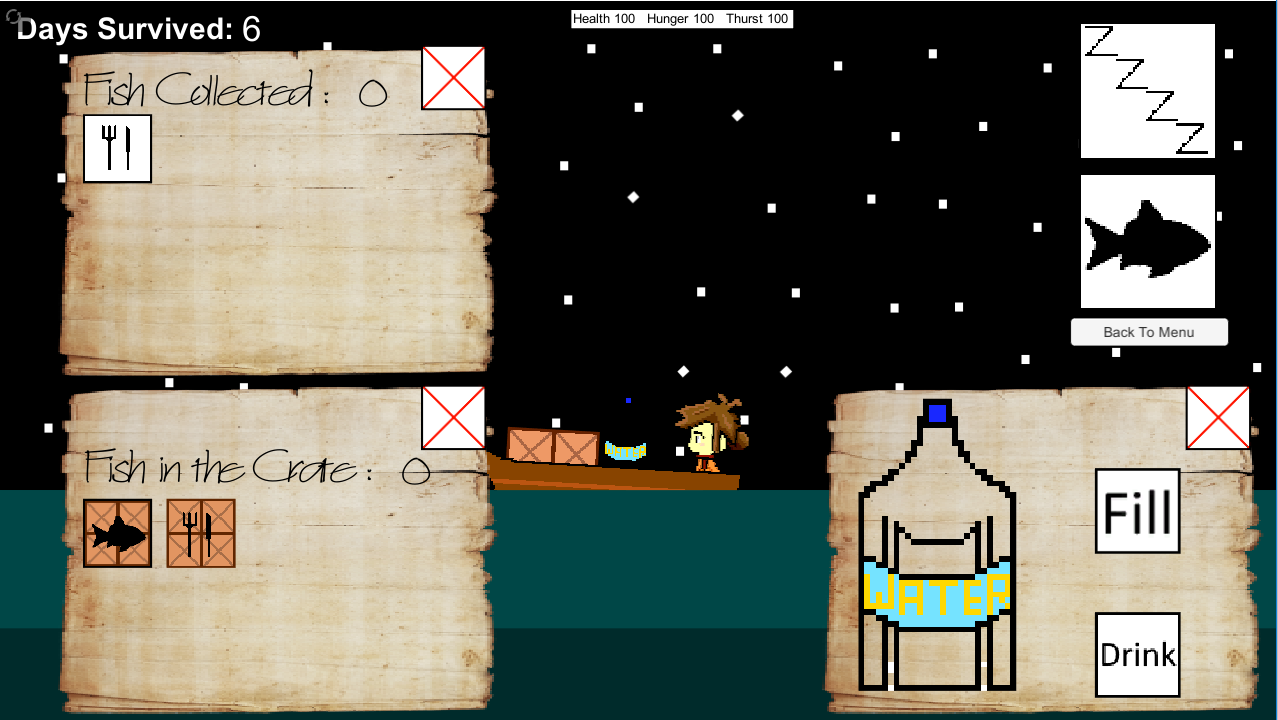 And This is the new one!
It's beginning to look a lot better, I'm getting a lot of feedback from my playtesters that it was very confusing and it didn't do a great job at indicating what was going, So I've brought the task to someone that knows what their doing with UI design, Hopefully i'll have something to show next week!
The UI update is pretty much ready to go, I just want to test it a little more, Be sure to check the
Itch.io page and/or the IndieDB page for Alpha Build 1.2 later tonight.
Now enough of the UI stuff, Time to go on to what new gameplay stuff there is.
I don't what to reveal too much at the moment because it's still in super early stages and it's going to be changed a lot in the future, but this is one thing that ill break that rule for.
Fishing Mini Game
Now this is still pretty early and when it's finish ill have to wait for Tester feedback, but it adds more gameplay and stuff to do within the game.
At the moment when you want to fish, you press a button and there is a chance you'll get 1 or 2 fish or lose 1 or 2. (This is one thing that the testers thought was a bug because the UI wasn't clear about it).
Now I've started to work on a Mini Game to add a better feel for fishing, instead of just clicking a button and praying to the RNG gods that you'll get fish, now you can "control" how many you get.
Please excuse the framerate of the .gif xD
This is what i have planned, Let me know you're thoughts!
When you're fishing, Fish will swim onto screen when you catch your first one, you have a very short time to catch more and when the timer is done then you stop fishing and how many you catch is how many you get.
That's what I'm currently doing, as you can see from the .gif its still quite a early, There's only one fish and it doesn't move.
This will probably be a later feature within the Alpha Build 2, of which is coming along nicely.
Now that's all I want to talk about for this week, I don't want to reveal too much when it's super subject to change.
Now I'll quickly touch on what Tor is working on.
He's working on a few more Music tracks for the new Big feature that'll be in Alpha Build 2, but he felt that it wasn't what he wanted, so he's starting again on it.
This might give you an idea what he's working on.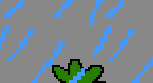 I'm sure you can guess what it is.
Anyway I think that'll do it for now.
Until next week, Thanks for Reading
UselessBrit - TeamWubstep