Lost Hope Update 10: NPC designs preview
Character design is one of the most important parts in Lost Hope's development. Even though the last months we have published articles about gameplay and features of the game, we have been designing the story, the characters and how they will interact with you and between them.
This article covers the non playable characters' design. We will show some NPC we have designed but will not talk about their role in the story and the relationship they have with you. We will leave that for later.
The strong and proud woman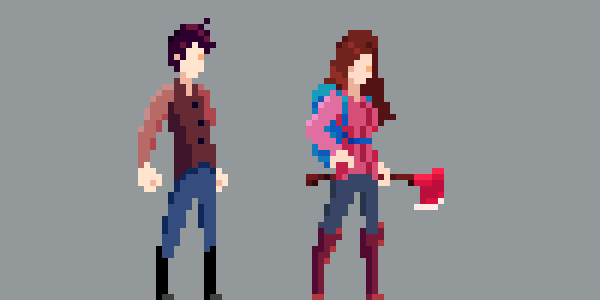 A woman who will not let herself be devoured by a mutant so easily. She is strong and her desire to survive is unique. Compared the other survivors, she gets things done even risking her life in some cases. She is proud and would not accept help so easily.
The confused little girl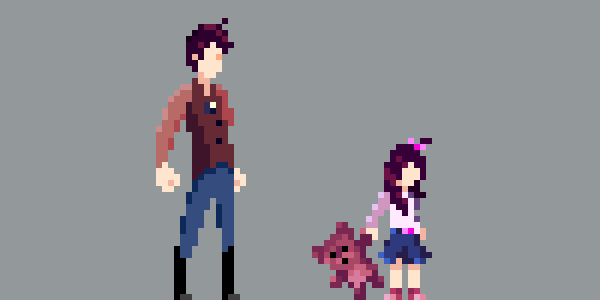 A little girl whose parents are nowhere to be found. She is still wondering where might they be and, no matter what happens, she will not separate from her best friend teddie bear.
The boy who thinks of himself an adult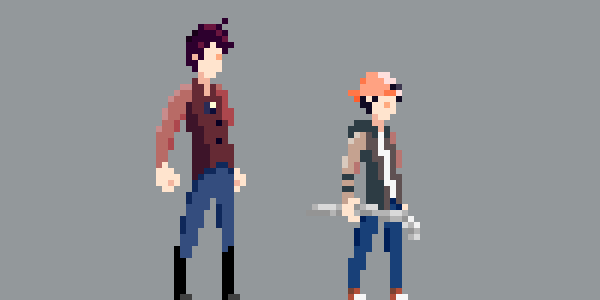 A young boy, barely entering his teenage years. Both of his parents are alive but are way too naive. He wants to protect his family but his parents tell him that he should let that to the adults. Most of the times, he acts as if he was older and does not measure the dangers ahead.
The big guy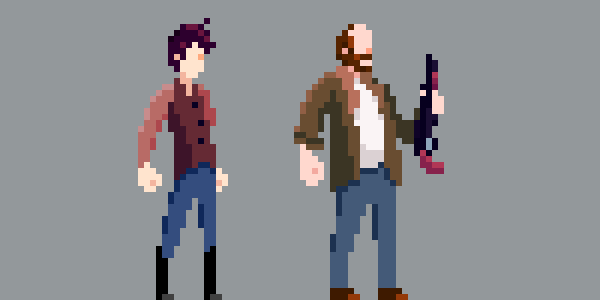 Do not let yourself be fooled by his appeareance, this big guy is actually a really good person. He wants to keep the survivors together to raise their chances to survive. He is always putting everyone before him and will not hesitate to help anyone who is in danger. He worries about what the people lack to survive and would find a solution to problems.
There are way more npc, everyone with a different personality. We want each npc to be unique based on a personality. There will be other npc that will only care about their own survival and so on. We will post more about this in the future but this serves as an idea of our approach when designing characters.
As always, feel free to tell us what you think. Stay tuned for more updates!