Armors
Another important part of a character's equipment are the Armor, necessary to be able to increase all those defensive characteristics such as HP and Defenses. As for the weapons we have focused on creating a large number of armor, in fact in the game there will be more than 50 Armor that you can equip to your characters.
These armor are divided into two macro groups, the Armors and the Vestments, and both groups have an internal subdivision, namely: Light, Medium and Heavy.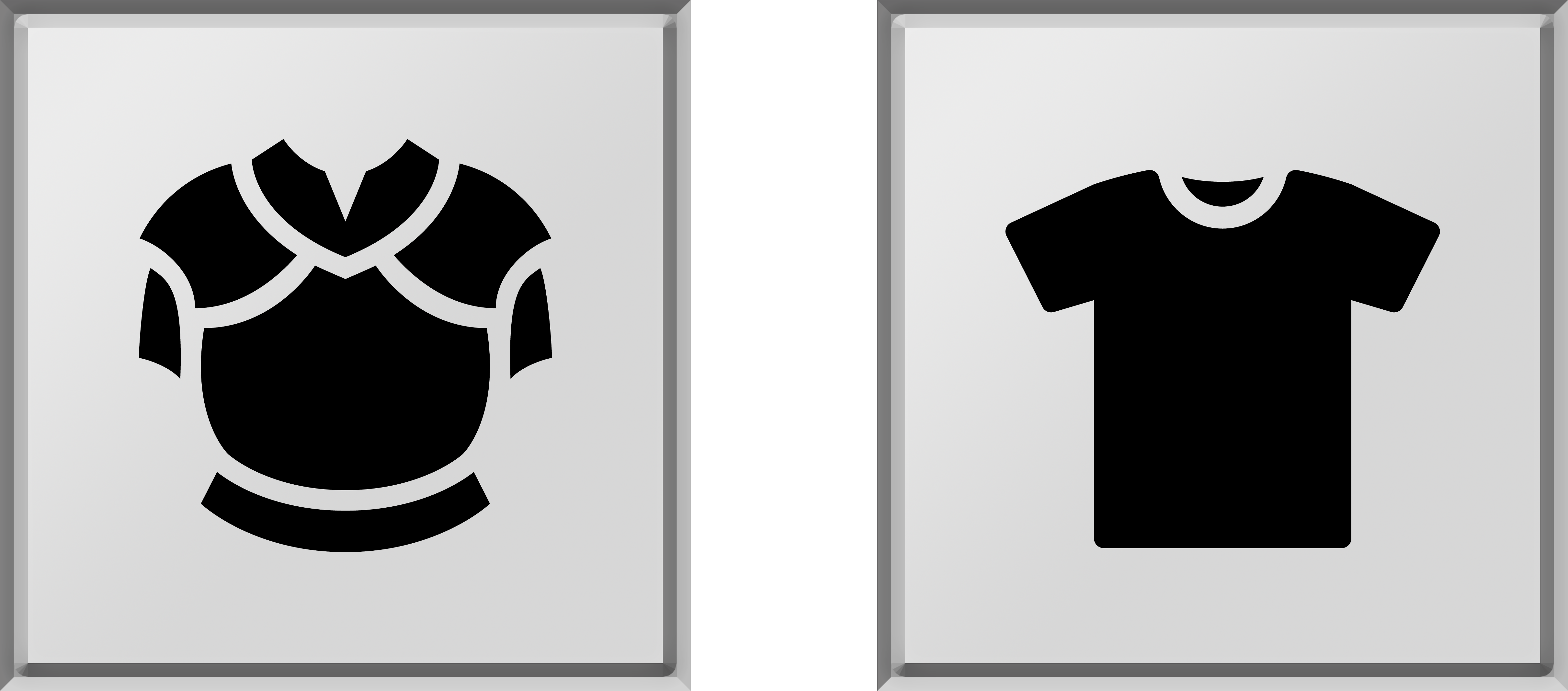 Each character will be able to wear up to a maximum of three types of armor, whether they are heavy and medium armor or light and medium clothing. We have thought of this system in order to give the player even more choice on how to build their own character and which stats to bet on.
Each Armor has two basic stats, namely: Basic Physical Armor and Basic Magic Armor. These two fundamental characteristics determine how much damage they are able to absorb in a basic way, while the statistics of Physical Armor Bonus and Magic Armor Bonus go to increase these characteristics of the character.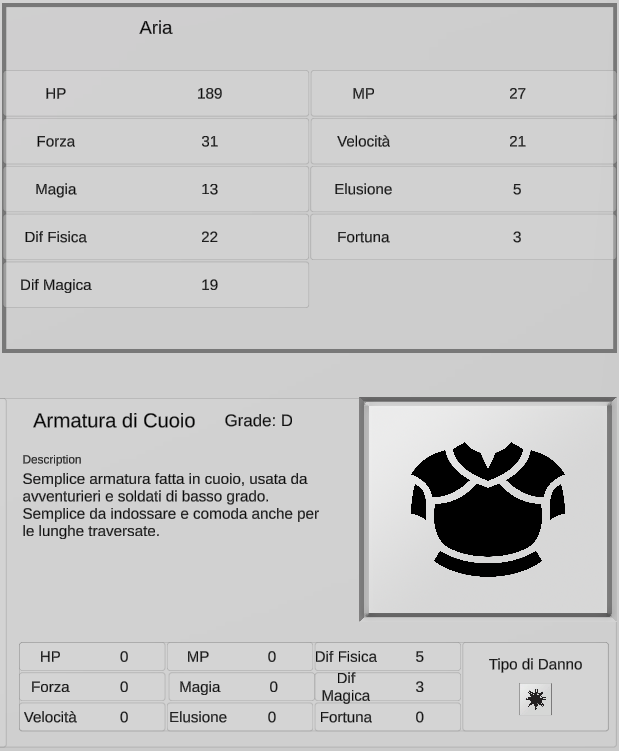 Effects
In addition to the stats we talked about, armor can also positively (or negatively) affect the Speed and Evasion characteristic. In addition to the characteristics, the armor can also have effects, but unlike the weapons these effects are not applied to your opponent but they increase the resistance to Status (if they have resistance to Status as Petrifaction, Silence, Hinder) or to Elemental Damage. In fact, each of these particular armors that have these special effects will have a value, represented as a percentage, which represents the resistance to that special effect and, in the case of Elemental Damage, to the absorption of them if this percentage exceeds 100%.

As with weapons, there is also an armor rank for armor, this is an evaluation that serves to demonstrate the efficiency of the armor, a system similar to that of Dark Souls is used.

The armor just like for the weapons (so we invite you to read the article dedicated to the weapons) have the same system of obtaining through secondary missions, merchants etc.

To manage all these features it was necessary to build, through Excel, some tables that allowed us to collect and sort all this information, so we have a general overview of all the armor and their statistics and characteristics. We did this in order to have a total view of all the armor, so if we believe that an armor needs to be modified or replaced, we can do it quickly through this table.