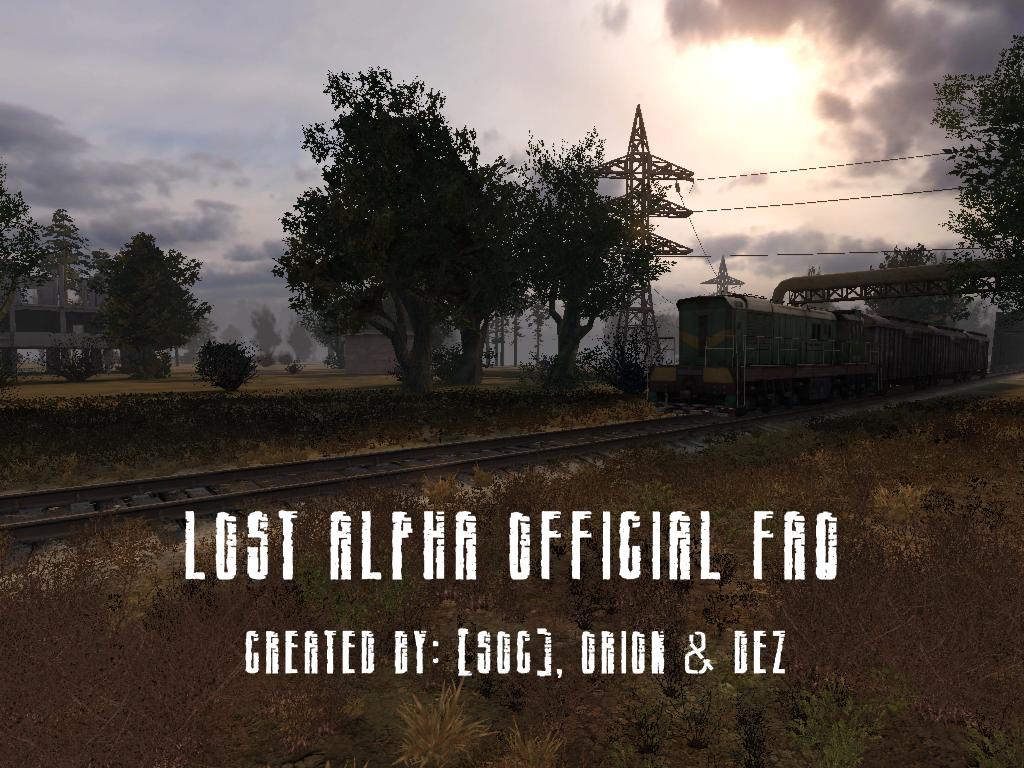 The official FAQ for Lost Alpha is released. We collected together the most common questions from all forums, and we tried to answer them. Please take your time and read it before you ask. :) This will spare a lot of time, and makes things more clear.
To read it, click on this big image, or check the features menu, and you will quickly find the faq there :)
If you have more questions, visit our main forum here: Dez0wave.gameru.net and post in this topic "questions from fans" and we will answer your questions at the end of every month. Don't forget to read the rules :)
upd. 2011.03.03.