Welcome to our first IndieDB post. Lords & Peasants is a medieval real-time strategy and city building game, which has both single and multiplayer. We are currently on Steam Greenlight so if you like RTS and city building make sure to head over there and vote for us at Lords & Peasants - Steam Greenlight Page.
The game is in an early state but due to Steam Greenlight ending this spring, we decided to reveal our project now, rather than face the high fee of the upcoming Steam Direct.
Greenlight Trailer
Combat & Fortifications
One of the features we've recently added is the option to have your troops march in formation. The system is pretty flexible and allows anything from long marching columns to wide frontal assault blocks.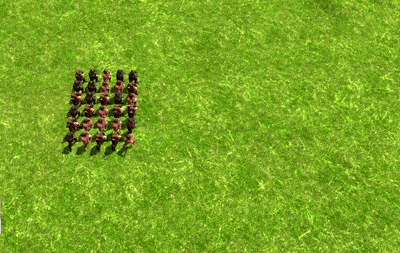 Currently we are focusing on warfare and fortifications. Next to the Palisade walls you've seen in the trailer we've also added the more costly stone walls & towers which provide a better way of defending your city. To counteract the new fortifications we introduce our first siege weapon: the catapult.

We will keep you updated. Thanks for your support!