In the latest Dev Update for Lords of Delusia, A lot of content has been added, and some changed. The full list of changes since last Article:
-Low Resolution Support added.
-Reactive music change on events such as hyperwarp.
-All planetary locations are now able to be warped to, with backgrounds for all planets, and systems. total at just over 350 planets.
-More Ships and Weapons added.
-Warp and Hyperwarp Visual Effects changed
-Planet Graphics changed on 63 planets.
Some of the planets I was unhappy with, so I have been changing the graphics to better match the quality on some of my favourite other planets in the game. Below is one example of how the graphics have changed:
The planet shown is Luduan IV: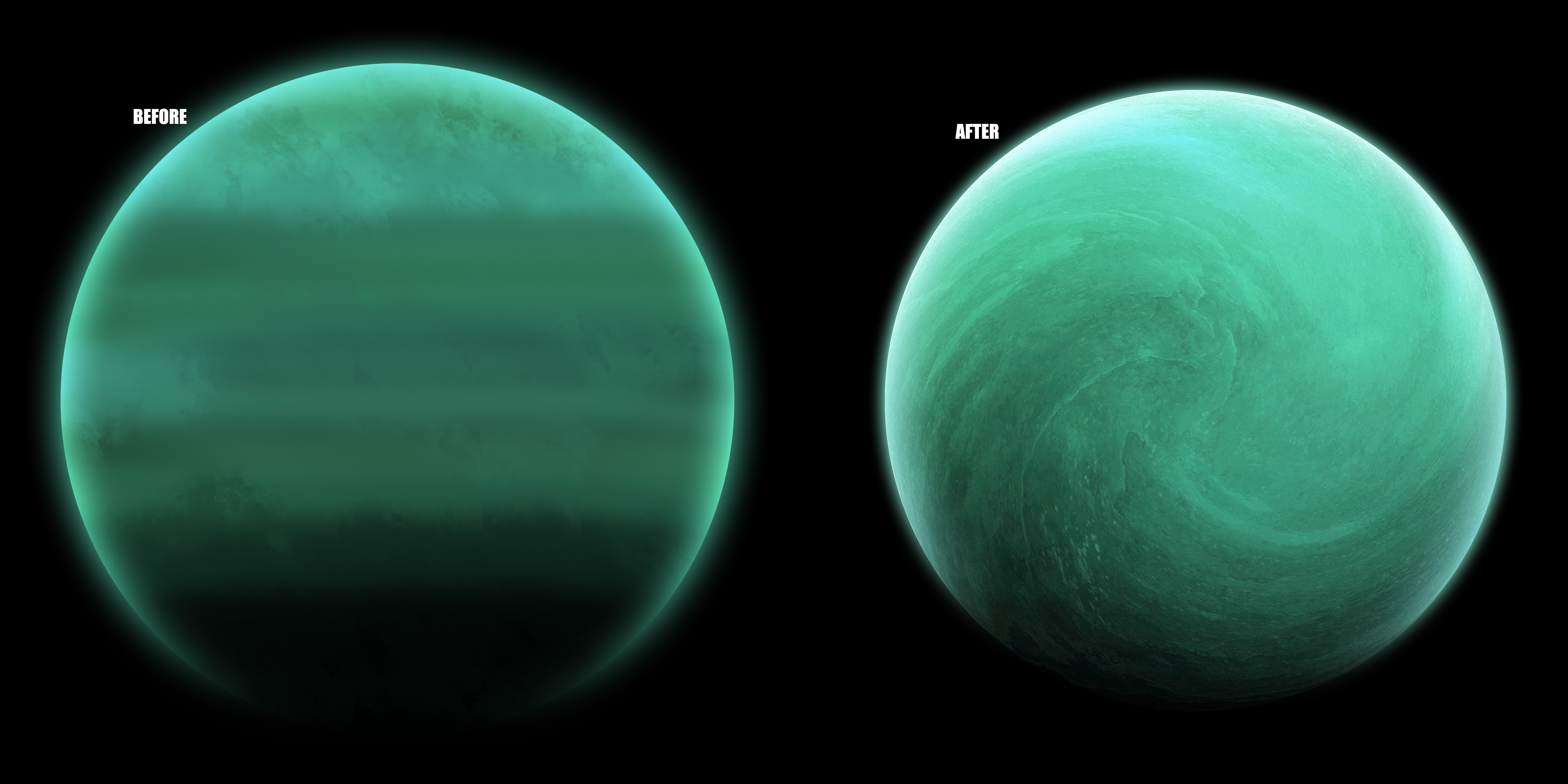 Visual Updates to Hyperwarp have been added, with a cinematic bar appearing during the Hyperwarp, and Music Changing. Changes will still be made to the hyperwarp, one being the duration inside the warp field so that it syncs with the music better.
The usual Warp Drive has changed slightly too:
The next few weeks will be focusing on all the art for items, more ships, more guns, and refining the visual feedback further. The final feel of the game I am going for is a very cinematic feel, and I want the game to be a fun and epic experience. With the music and sound effects to match.
The Music In Game is created by Nico Maximillian and his soundcloud can be found at:
Soundcloud.com
If you are interested in weekly progress updates on Lords of Delusia, My Devblog can be found at:
Youtube.com
Thank you all,
Luke Parisi