In the latest devblog update for Lords of Delusia, a wide range of guns have been added. This Includes types like Machine Guns, Gatlings, Vulcans, SMGs, Pulse, Railguns, Directed Energy, Wave, HyperWave, Missiles, Flamethrowers, Electro, Flaks, Shotguns, Discs, and Mortars.
Guns can be hybrids of these types also like auto-flaks which are a combination of machineguns and flaks, or hyperwaves which are a combination of flaks and waves. With more types still to be added like Radius type guns which damage enemies on a ticker if they are within the radius of the ship.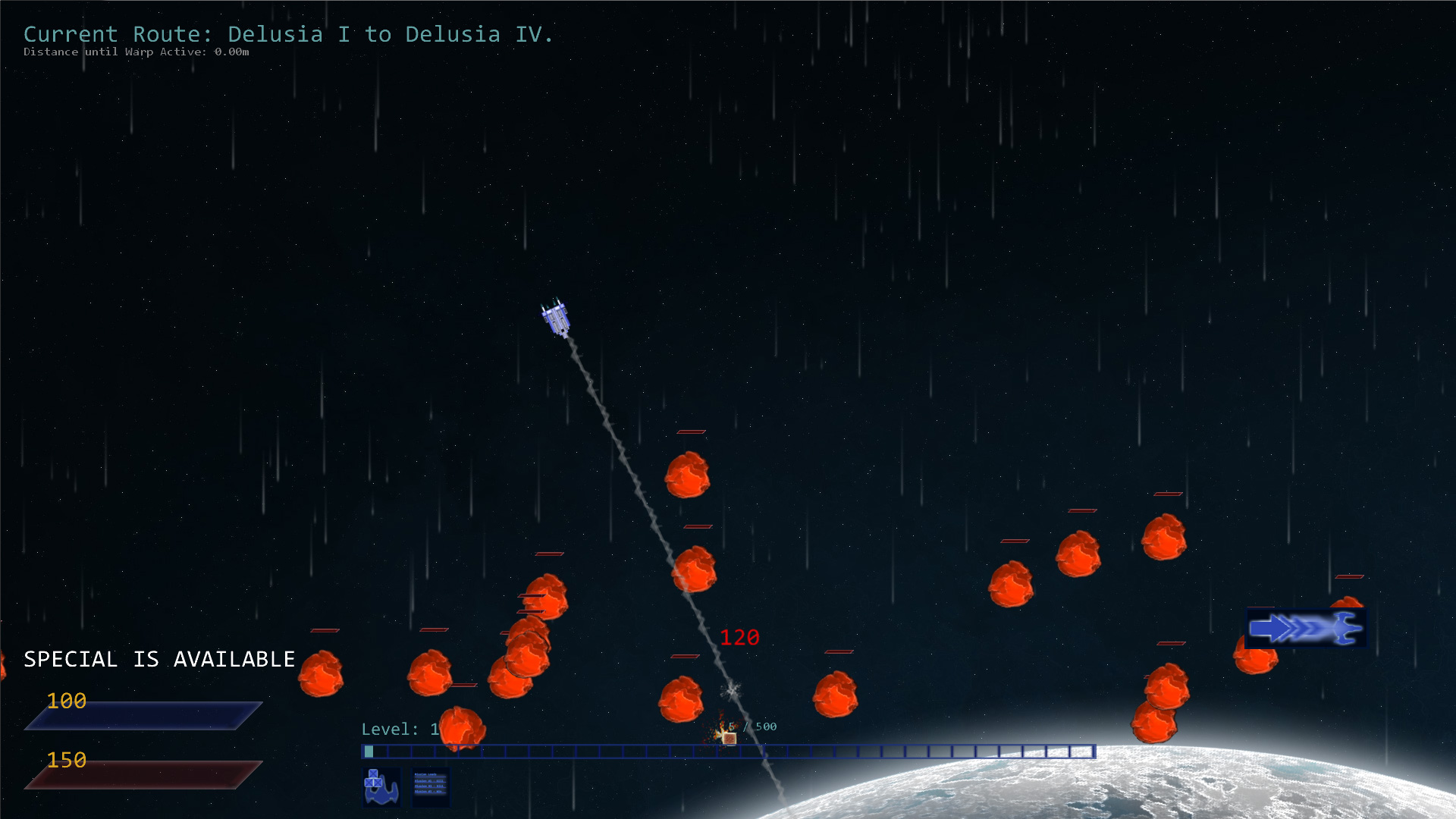 Here we have an example of a railgun, which fires a rapid moving bullet letting off a rail effect which fades out after the shot. These guns are slow firing hard hitting and fast moving guns.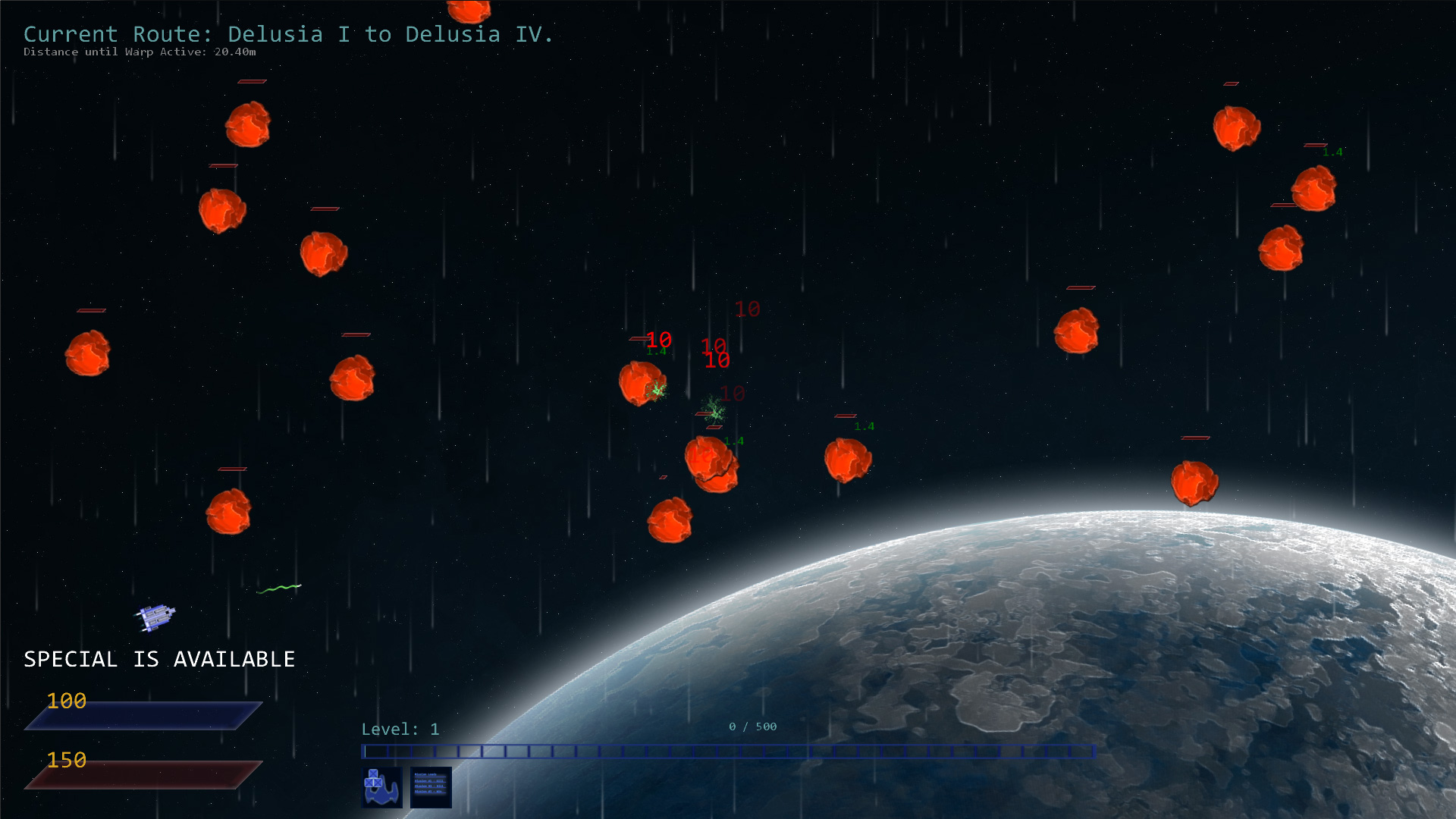 Guns also fire bullets made out of certain metals or plasma such as the one above using Hydrogen Viperine based bullets. The unique aspect of these bullets is they apply a corrosion ticker on the enemies armor if the enemy has no shield up. The collision is also based of the bullet type and as you can see the collision lets off a small green explosion.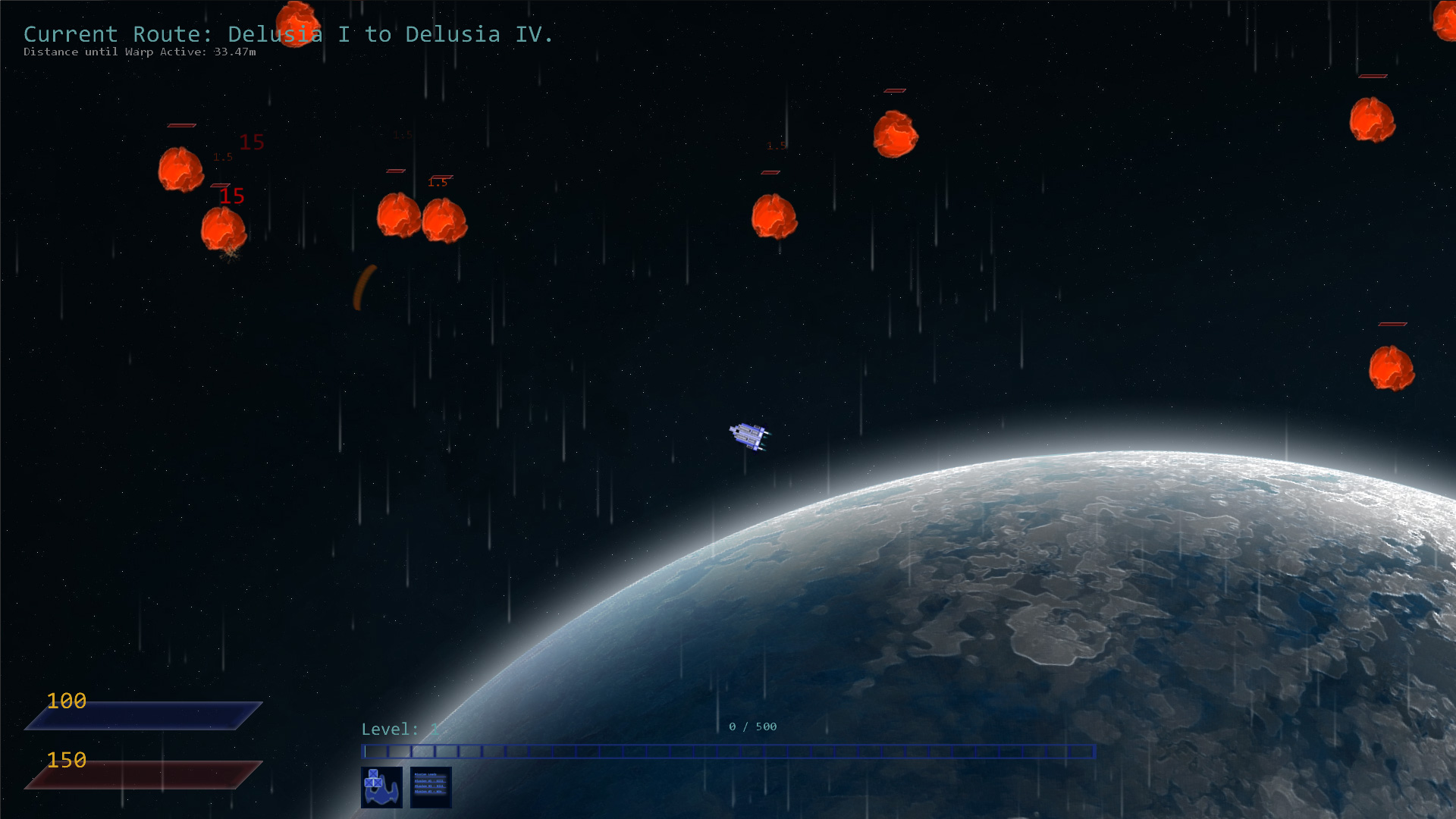 There are also wave guns which in this case can disrupt the enemy, slowing their movement. The benefits of waves are the wide widths making it easier to hit enemies with.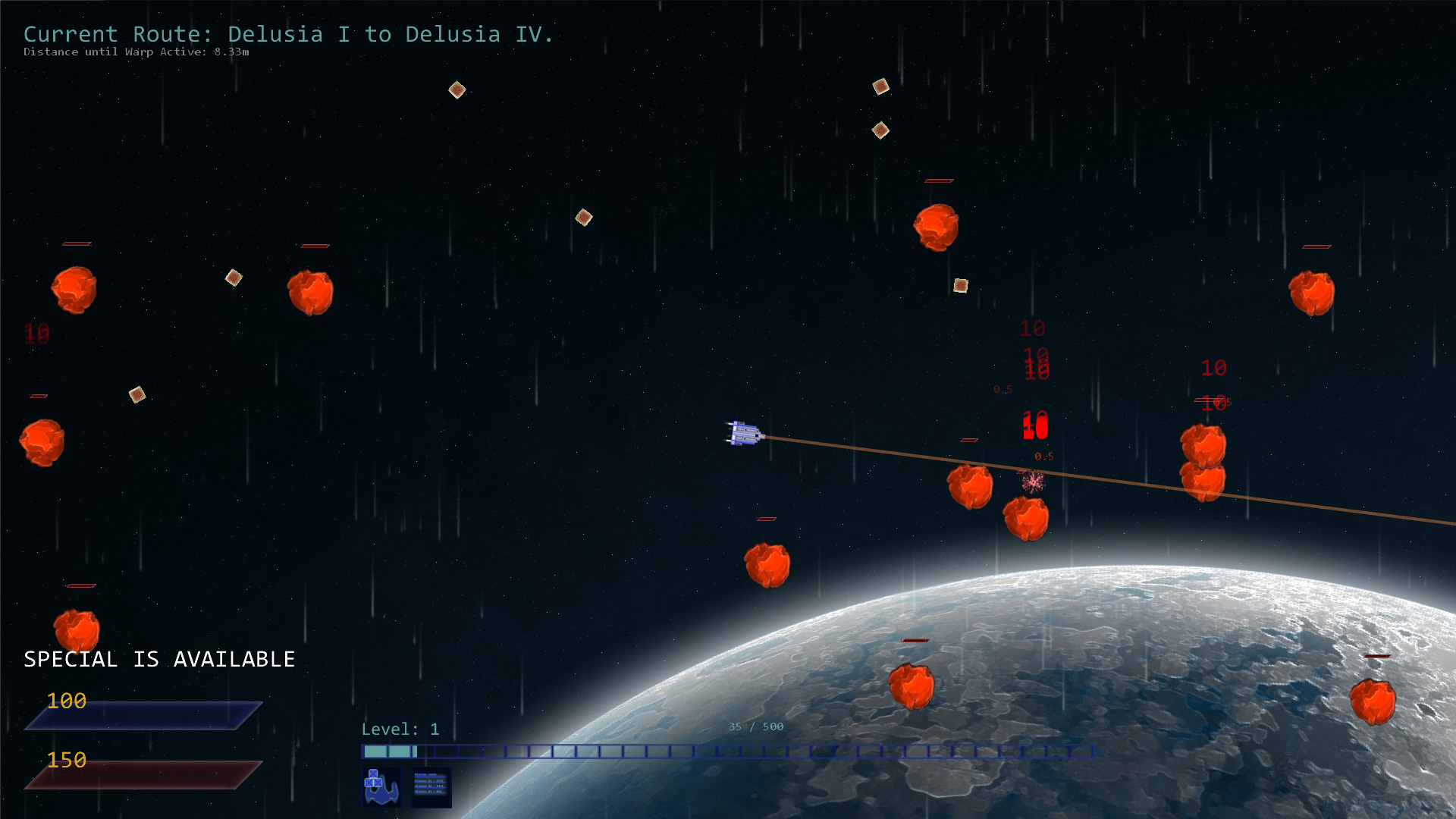 There are also Directed Energy weapons which fire a constant beam at the enemy hitting for very high dps and applying a melting debuff.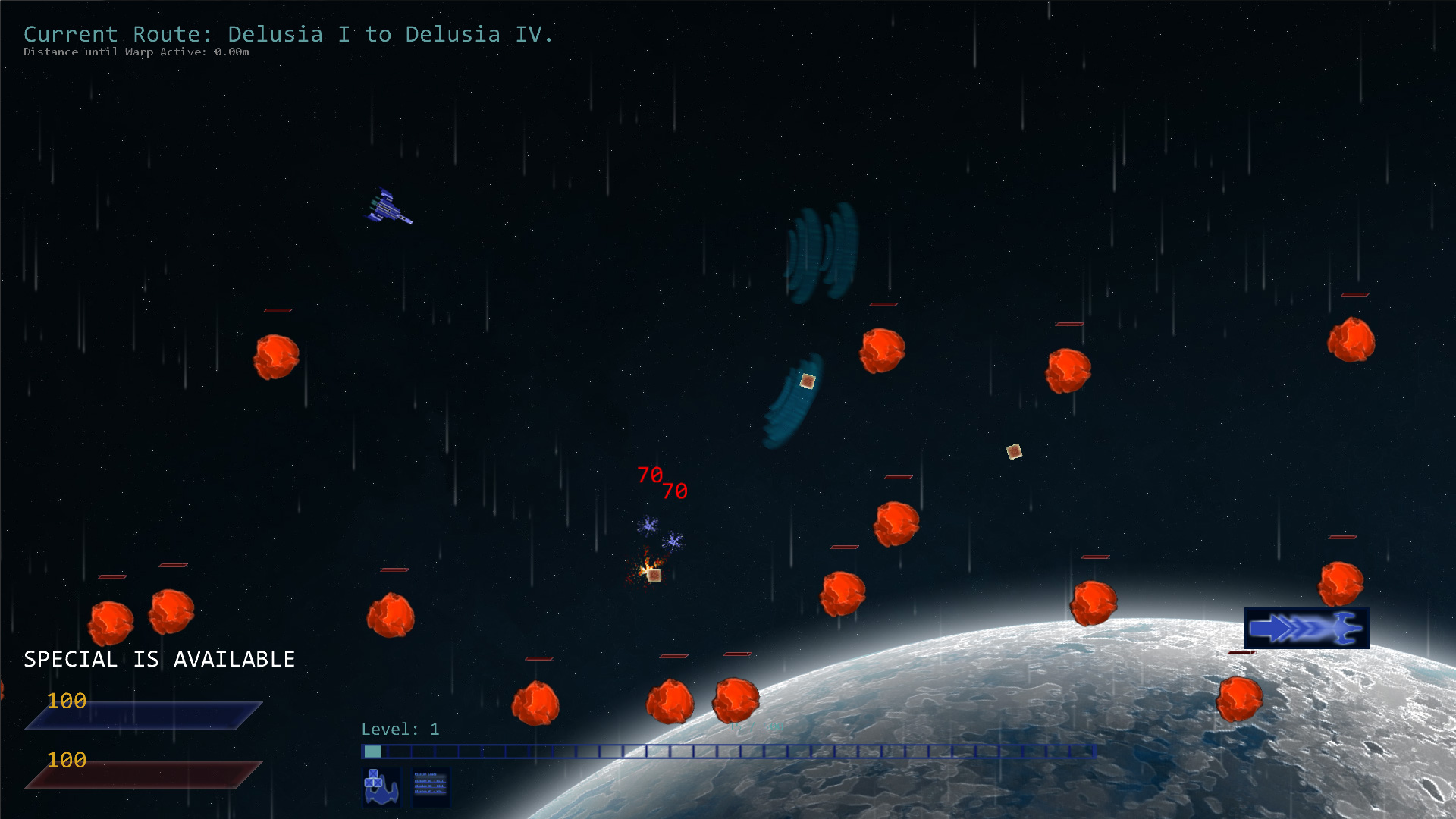 a Hyperwave weapon.
Some bullets such as the berserker missiles fly around the screen curving randomly left and right, making it harder to determine which target they are going to hit.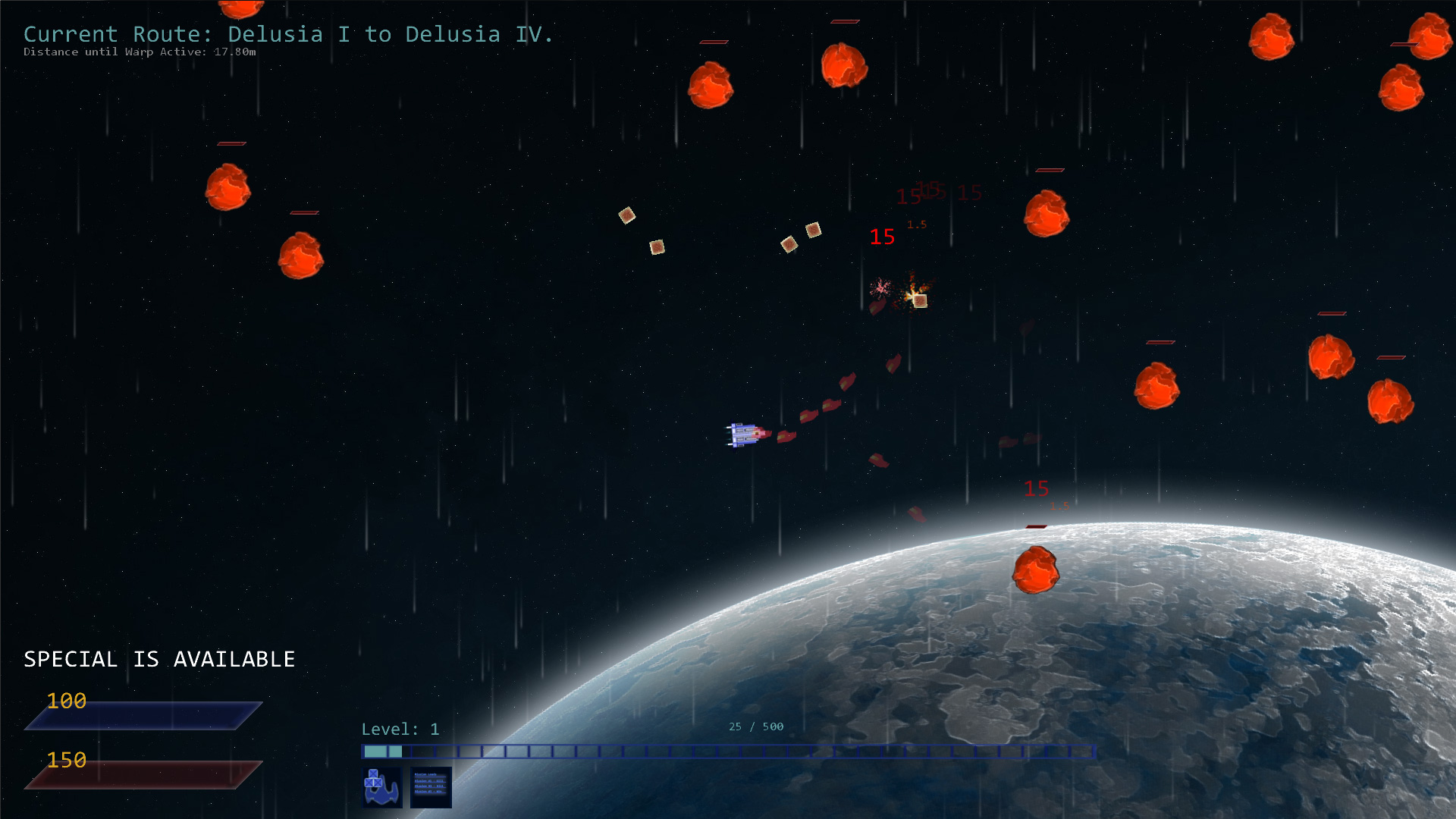 Flamethrowers which hit hard but require the player to be close to the enemy.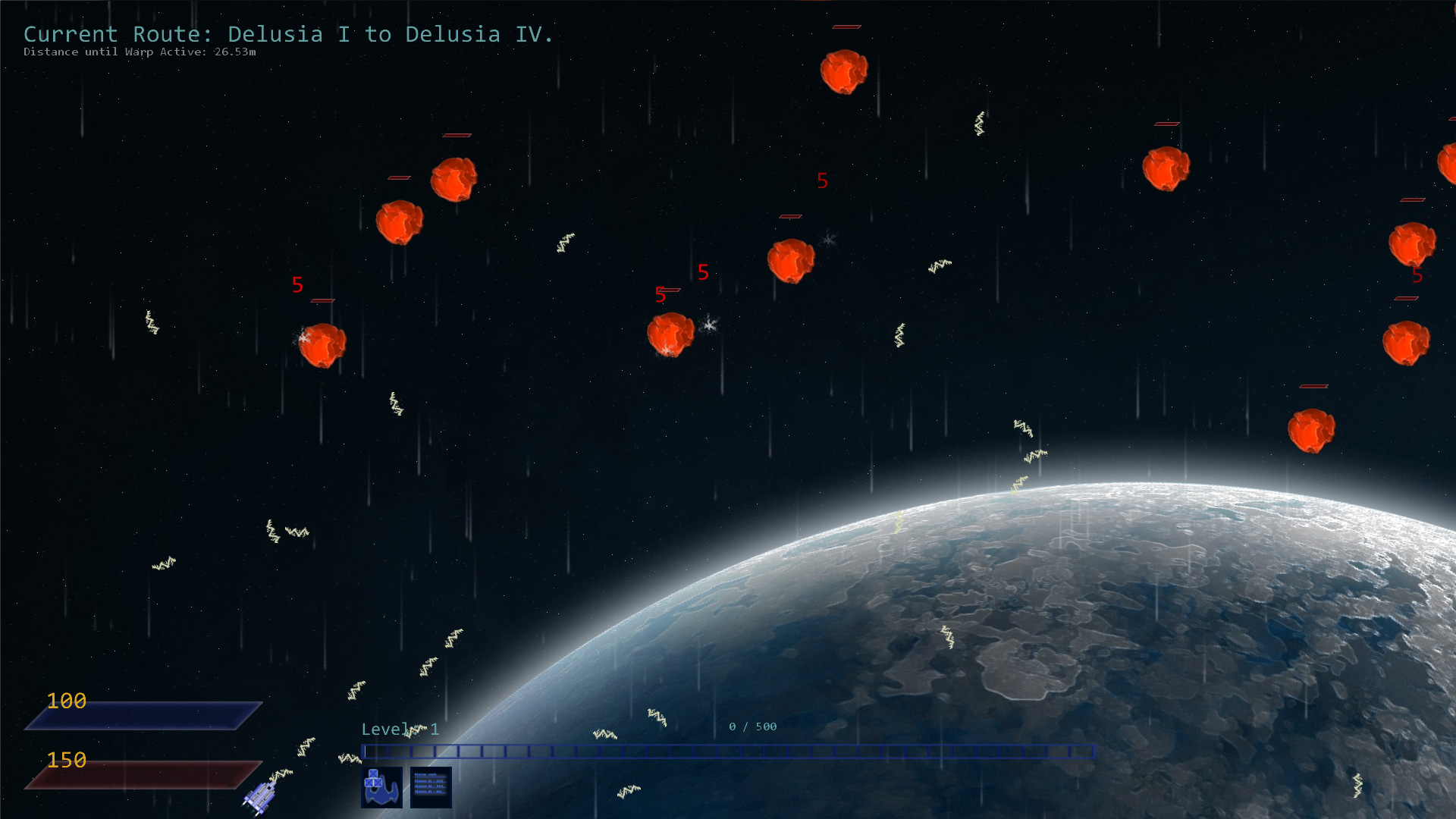 Electro bullets which zap around the screen chaotically much like berserker missiles.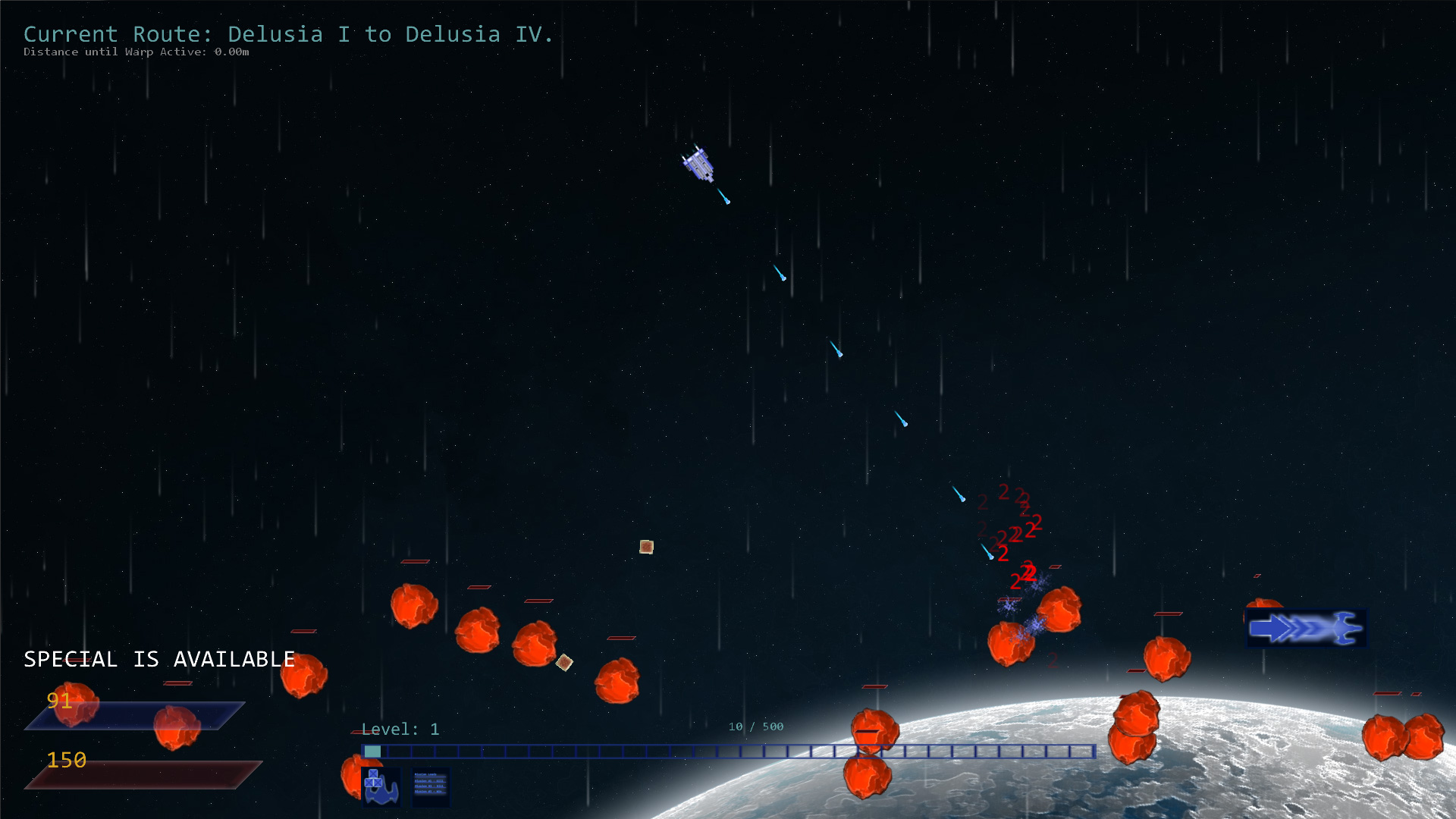 Or just plain old Rapid fire guns like SMGs, Machine Guns, Vulcans, or Gatlings. Here we can also see the small blue explosion due to the bullet type being Cobalt.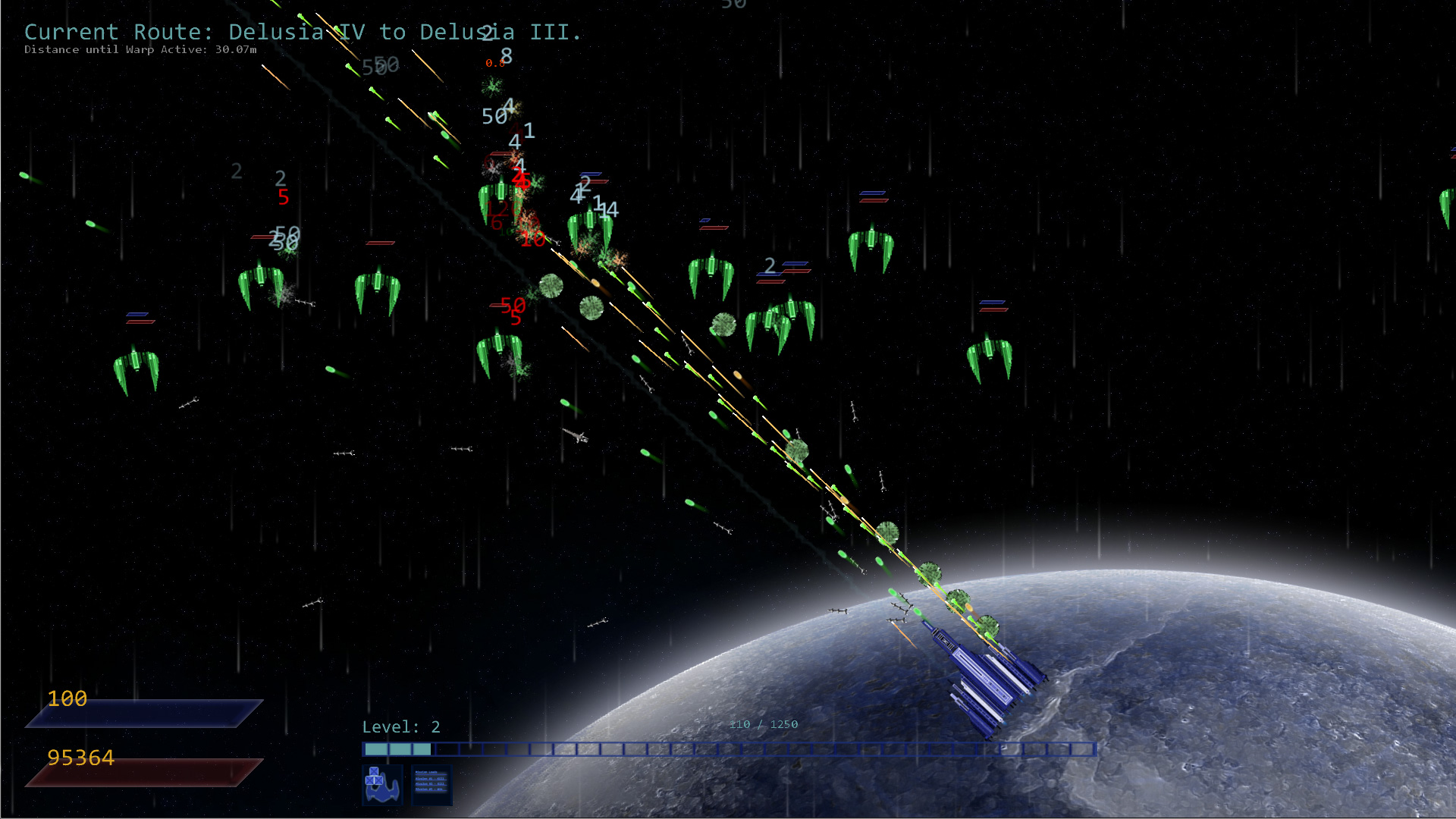 As you progress in the game you might buy stronger ships which have more gun mount points like the one above. The Delsec Kairos has 10 gun mount points. The Kairos above has 10 different weapons with unique modifiers attached. Bring bullet-hell to your enemy.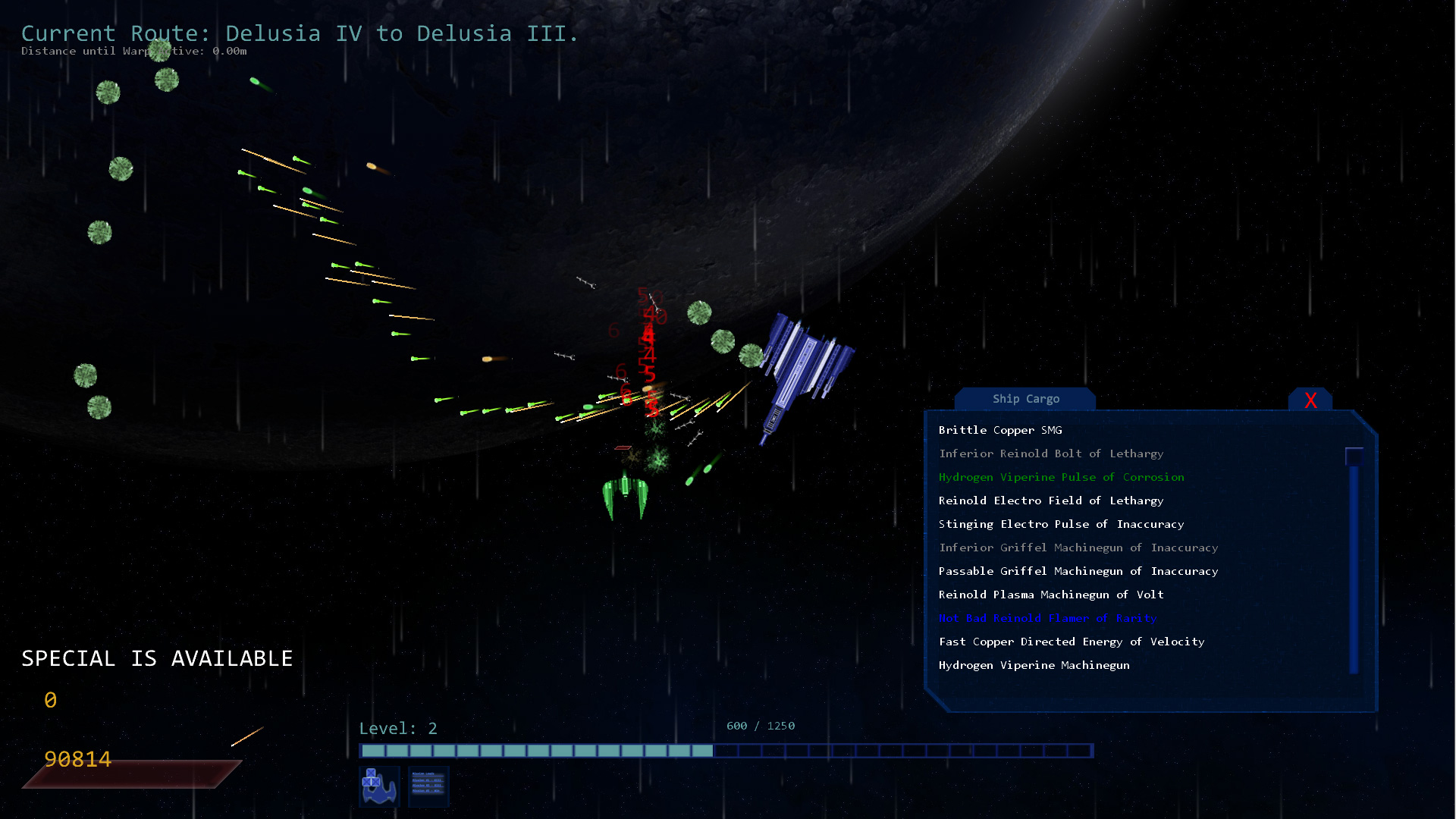 depending on the modifiers, guns will have certain rarities. With gray being guns you don't really want, white being basic, green being advanced, blue being rare, and purple being legendary. These modifiers will do certain things to the guns, like make the bullets larger, or move slower, or do more damage, or fire faster, or apply a debuff, and plenty more.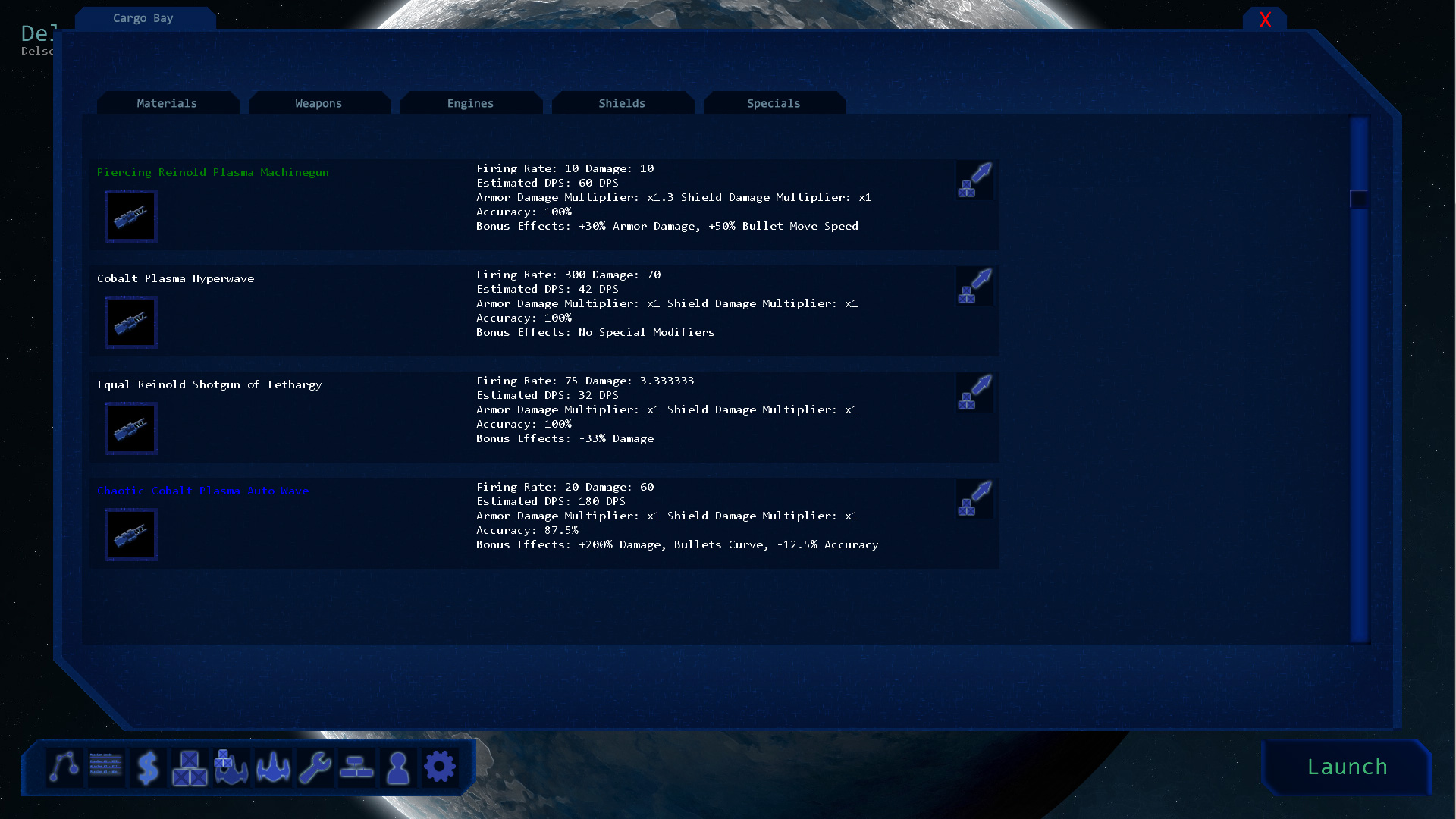 You will be able to see how the modifiers affect each gun in the cargobay where you can see all the details for each gun such as the firing rate, damage, estimated DPS, armor and shield damage modifiers, accuracy, and unique effects.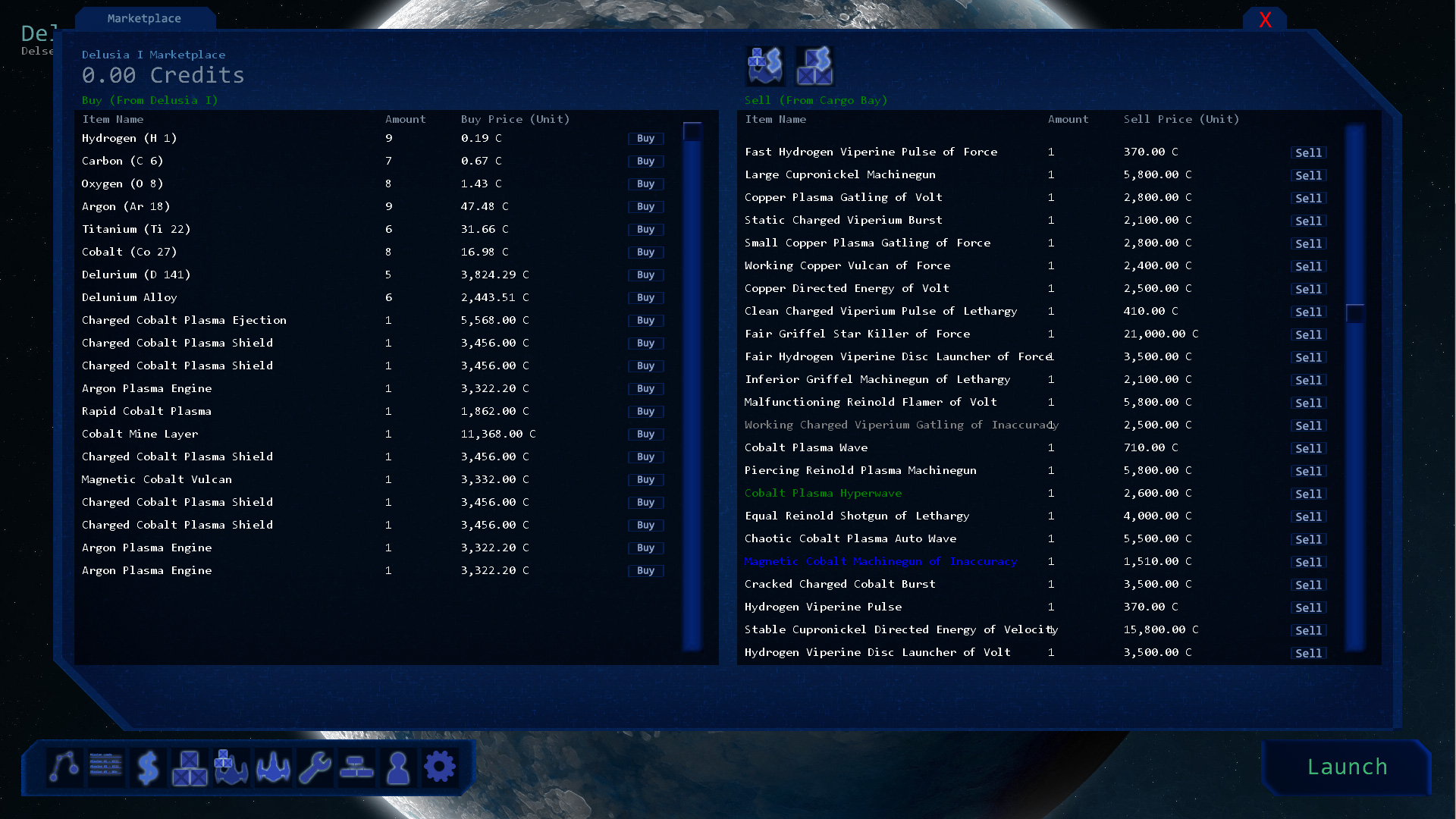 Finally, if you don't like some of your guns, you can sell them off on the marketplace.


If you want to see the guns in action check out my devblog playlist at: Youtube.com
Where I release weekly videos every Monday showcasing all the updates to the game. I am aiming to make this game really great, so if it interests you please feel free to follow here or subscribe on youtube.
Thank you all.
Luke Parisi