Lords of Delusia
This is the first article discussing some of the features existing in the 2D space RPG/shooter Lords of Delusia. If you know nothing of the game, the idea was to combine elements from old space shooters with the trading, missions and RPG elements that were common in games like Freelancer.
Lords of Delusia is developed by one developer, Luke Parisi.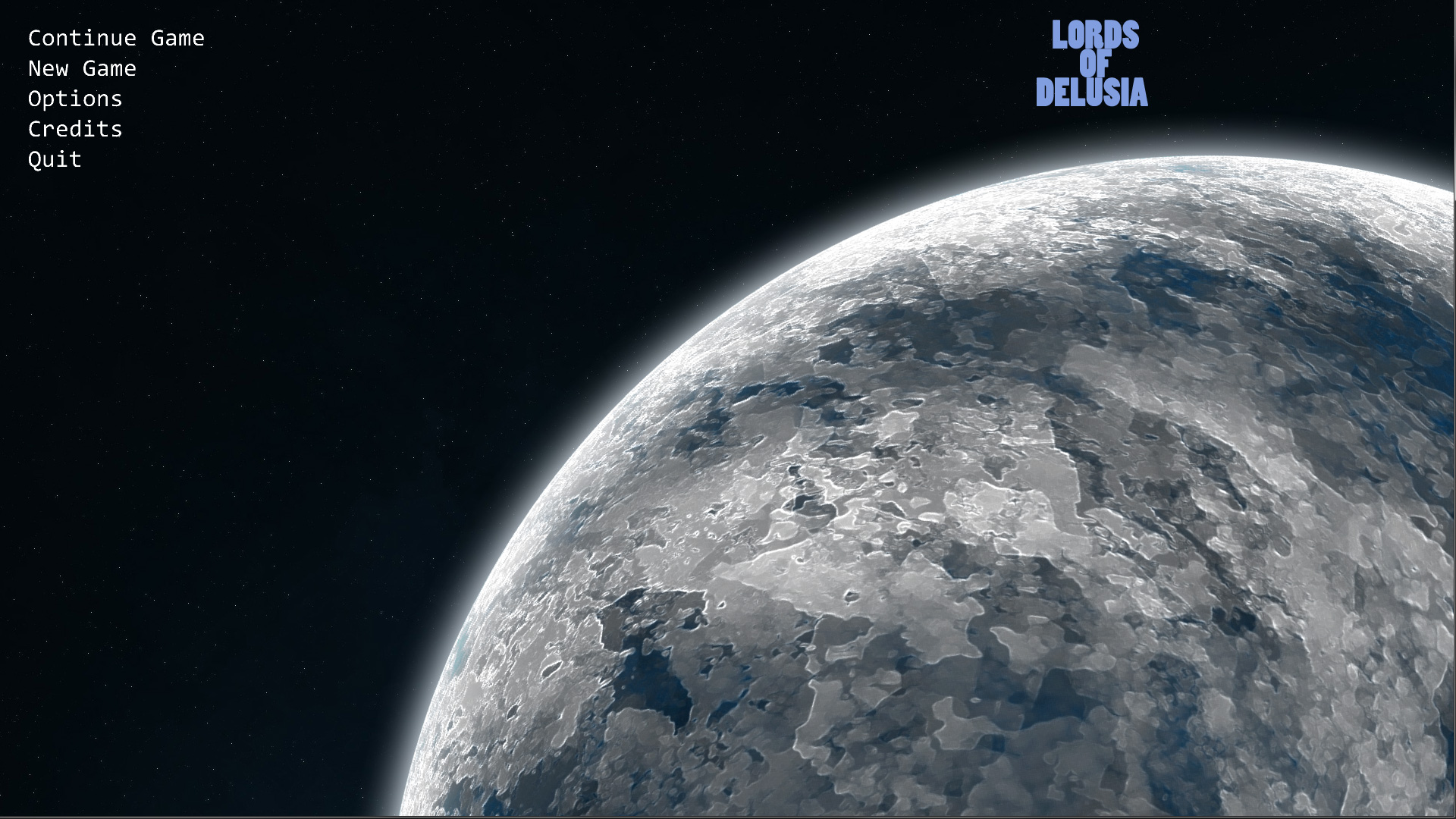 Above is the Main Menu screen as it stands in the current version, the logo is a temporary one. From here you can create a new game selecting your starting ship and difficulty, adjust resolution and volume in options, or continue a previous game.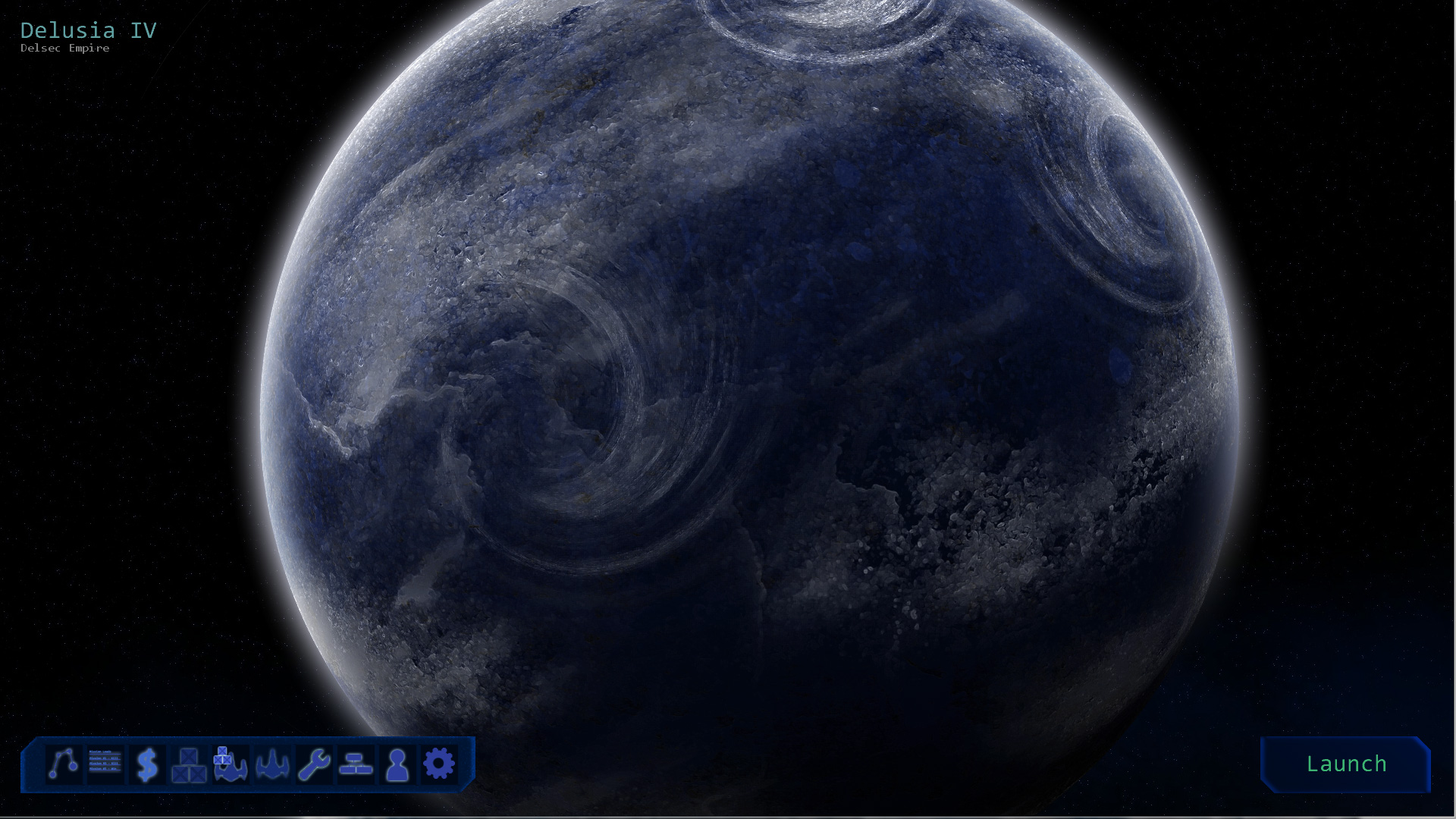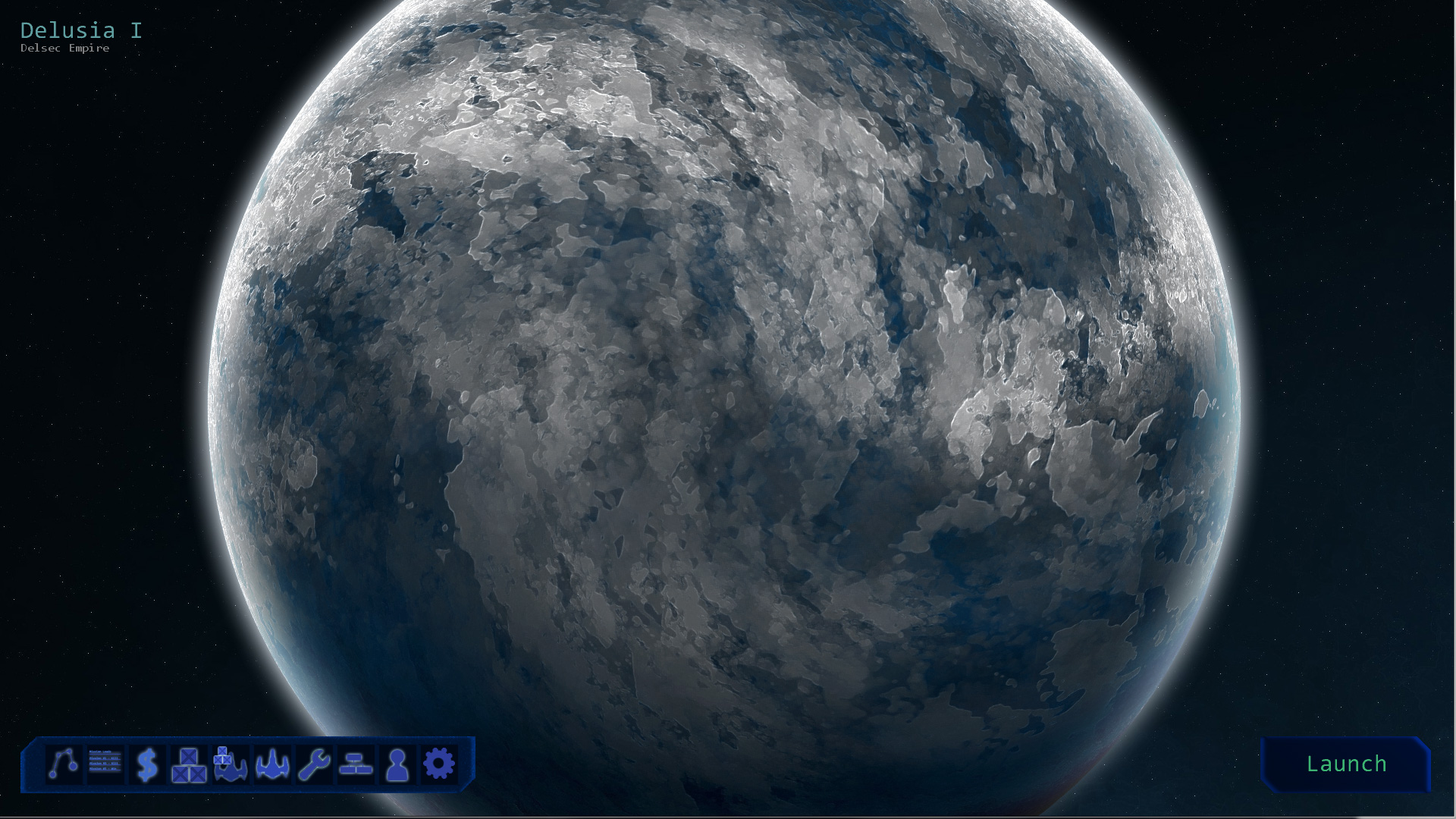 Once entering a game you will start at Delusia I, above are 2 of the possible 500 or so locations that you can be docked at. These can be planets or space stations. From these unique locations, you can access the Marketplace to buy or sell trade goods, or buy new weapons, shields, engines or specials to strengthen your ship, or repair your ship. Some locations such as Delusia I grant you access to the Ship Hangar and Cargo Bay which act more like a home base allowing you to store goods, buy ships, and re-equip your ship. While others like Delusia IV above do not.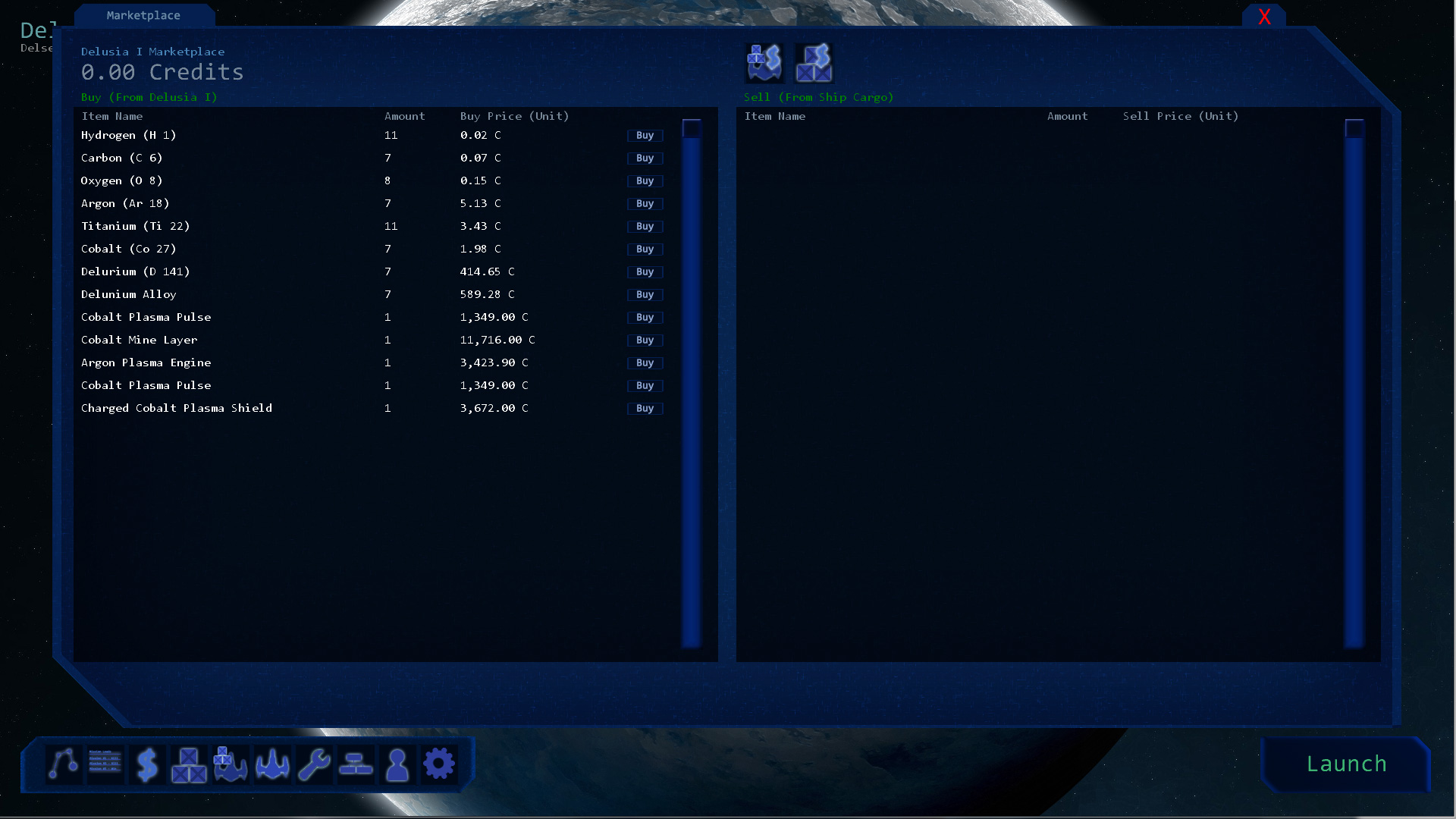 Here we can see the marketplace, prices, how many items available and if you had items to sell they would display also.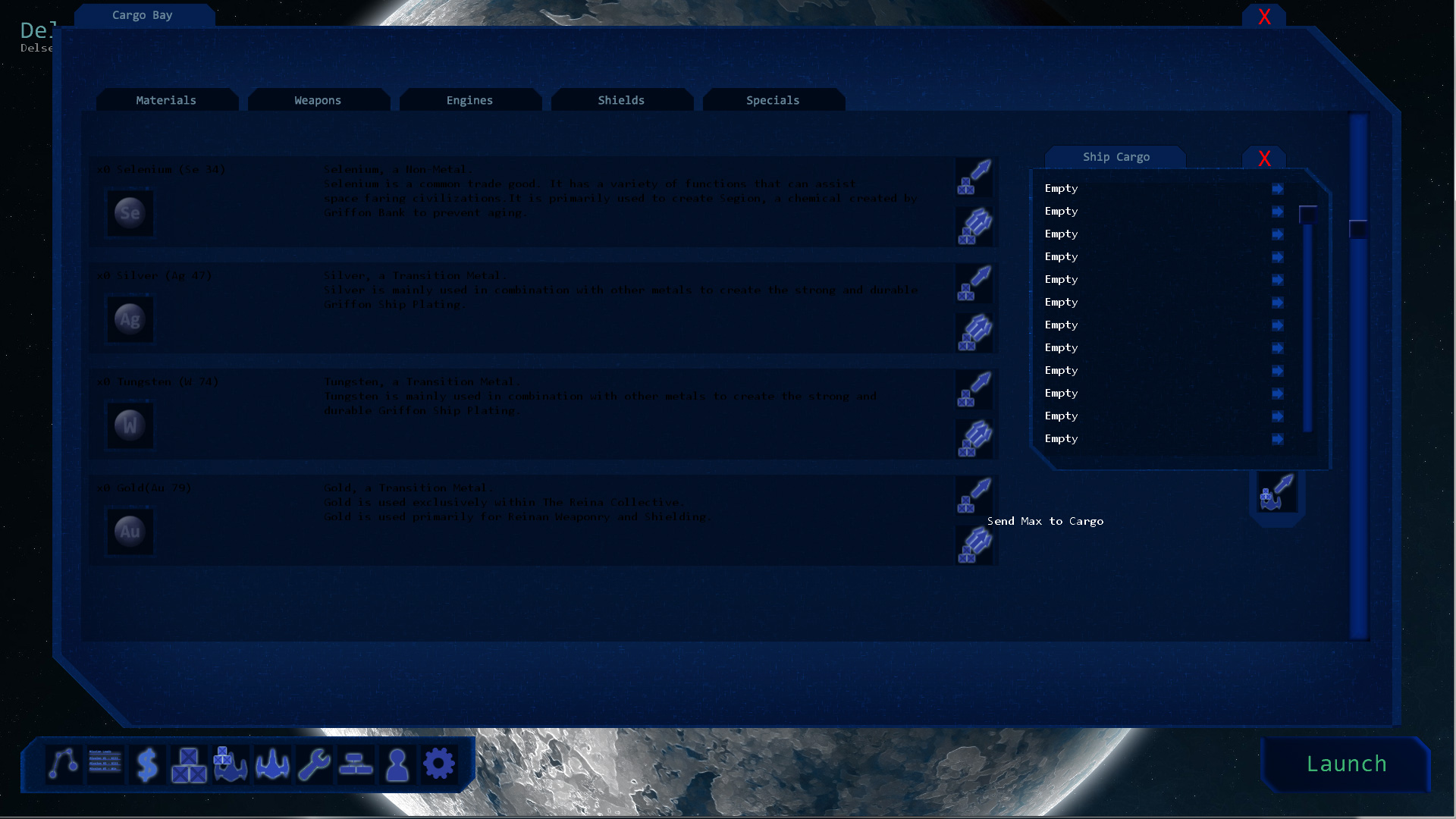 The Cargo bay is divided into Materials, Weapons, Engines, Shields, and Specials where you can stockpile the full list of goods you aqcuire throughout the game. This is important as your ship cargo might fill in capacity quickly. Throughout your journey you will come across a wide variety of base items which can then contain modifiers which adjust their properties, as you see in many ARPG lootfest games.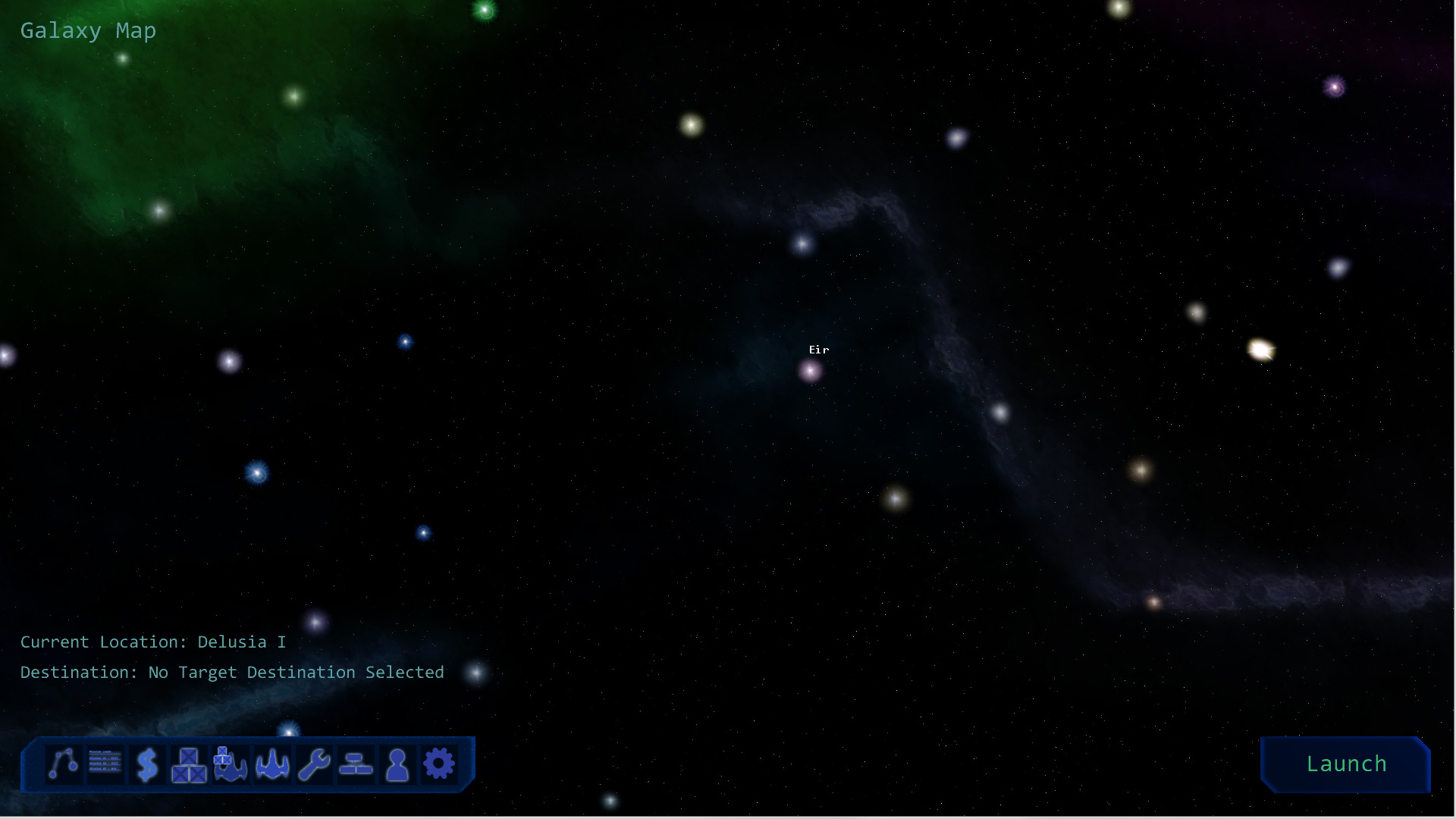 Above is the Galaxy map where you can see every available system, there are currently 73 total systems with their own unique locations within.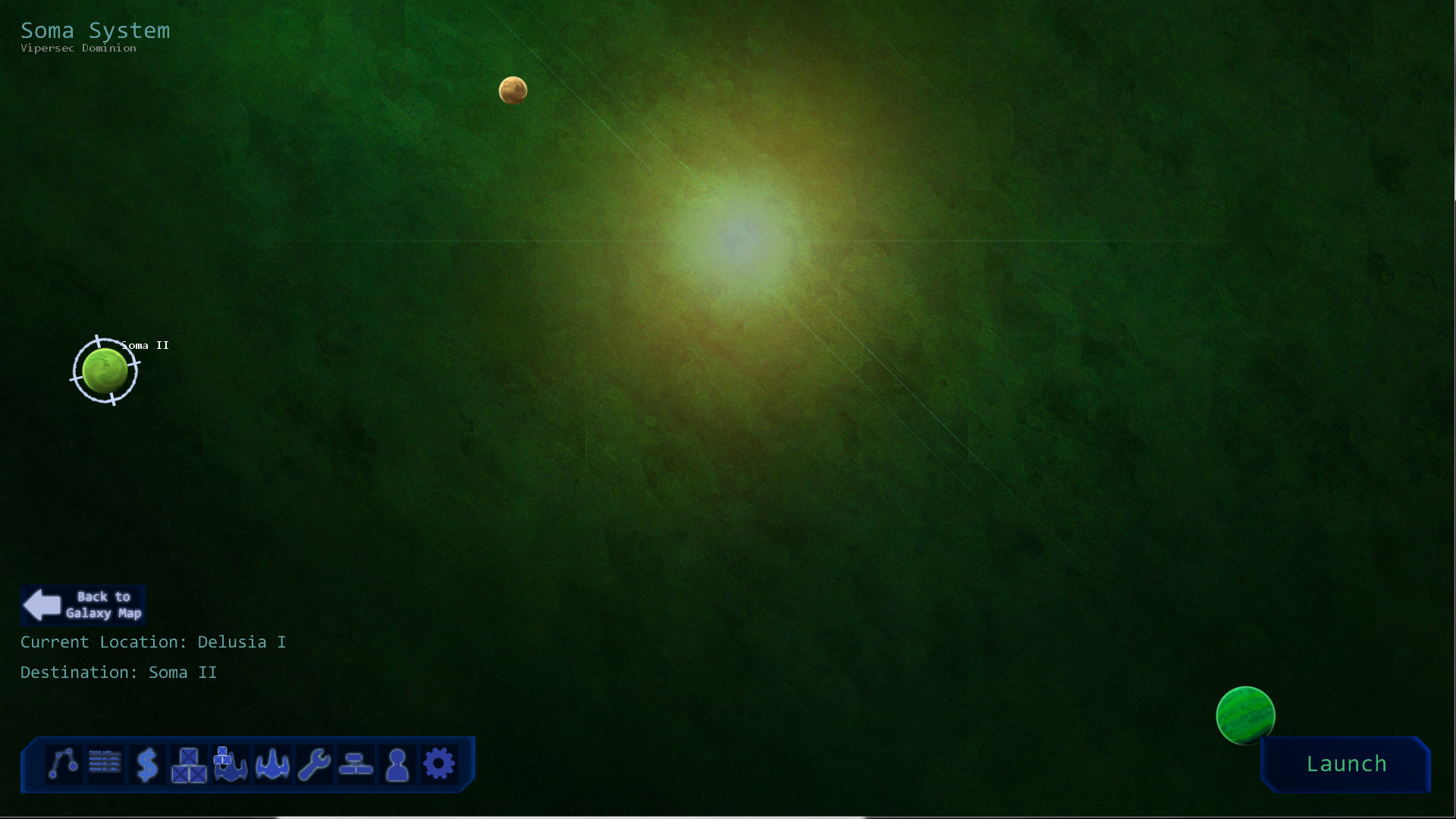 Here is a system view where you can see a few planets. One planet has been selected as the Destination.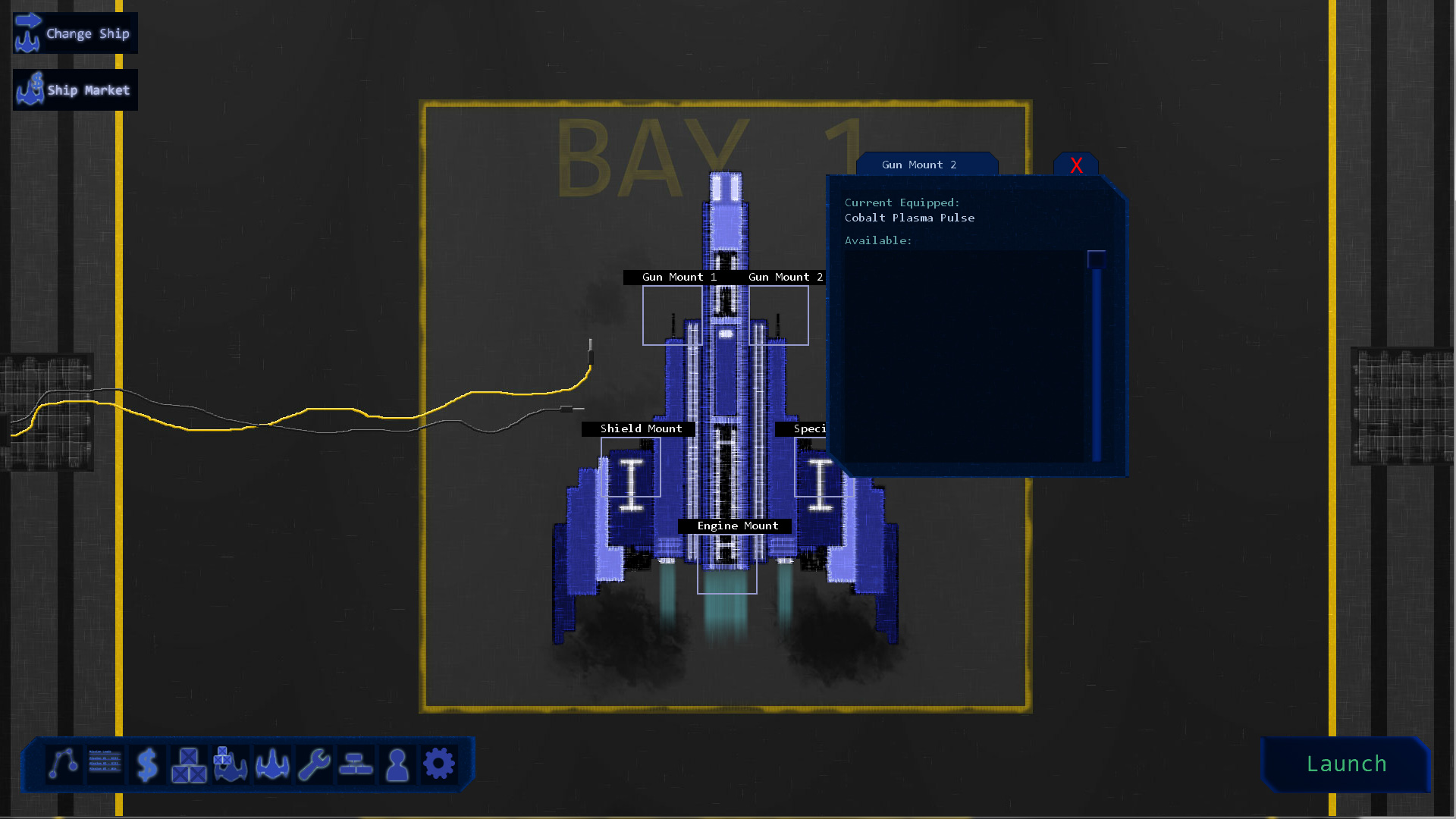 This is the ship hangar where you can buy new ships, change your active ship, or change your equipped items. If there were weapons available in the players cargo bay, they would appear in the popup menu displayed above.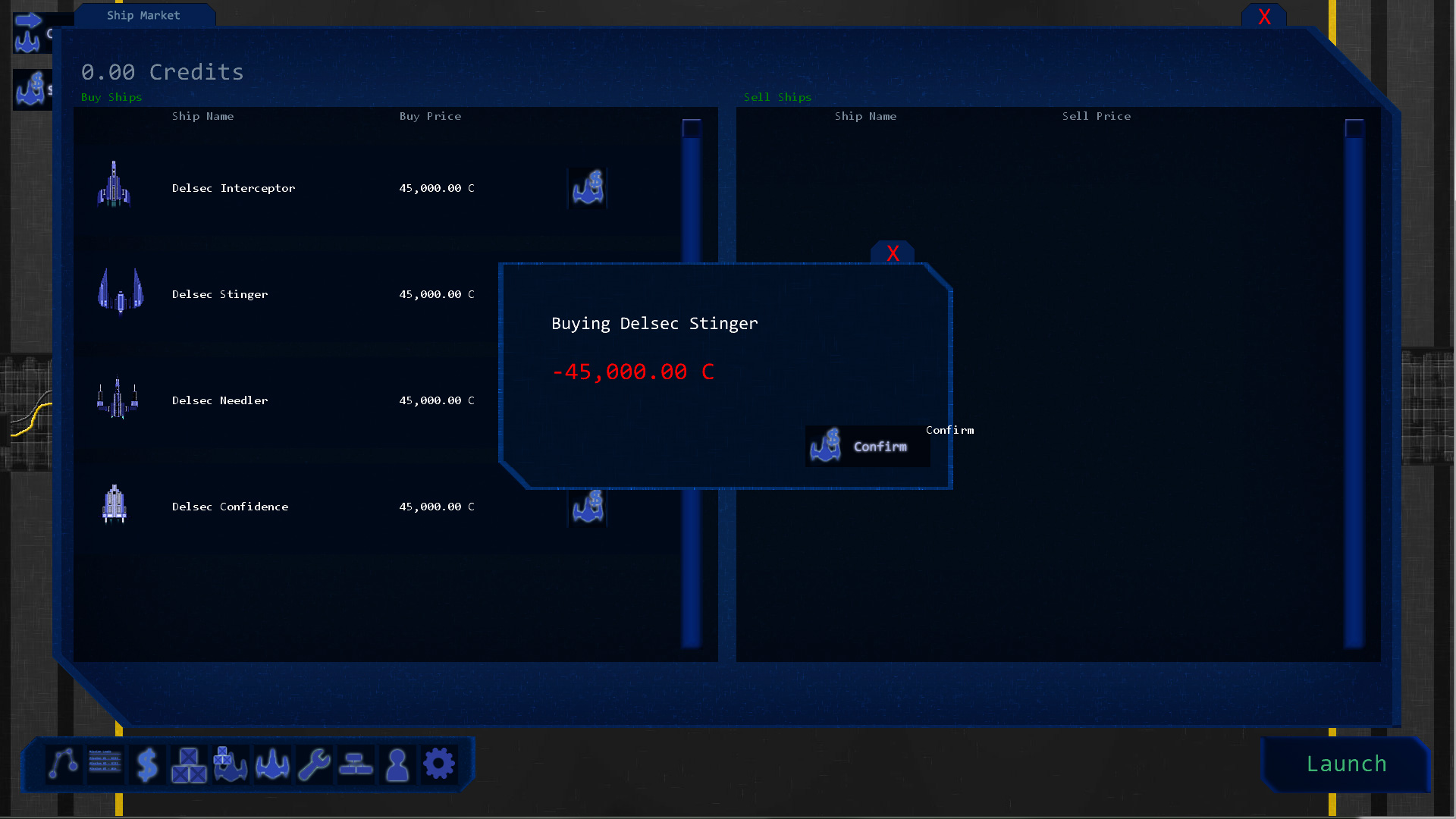 This is where you can buy new ships.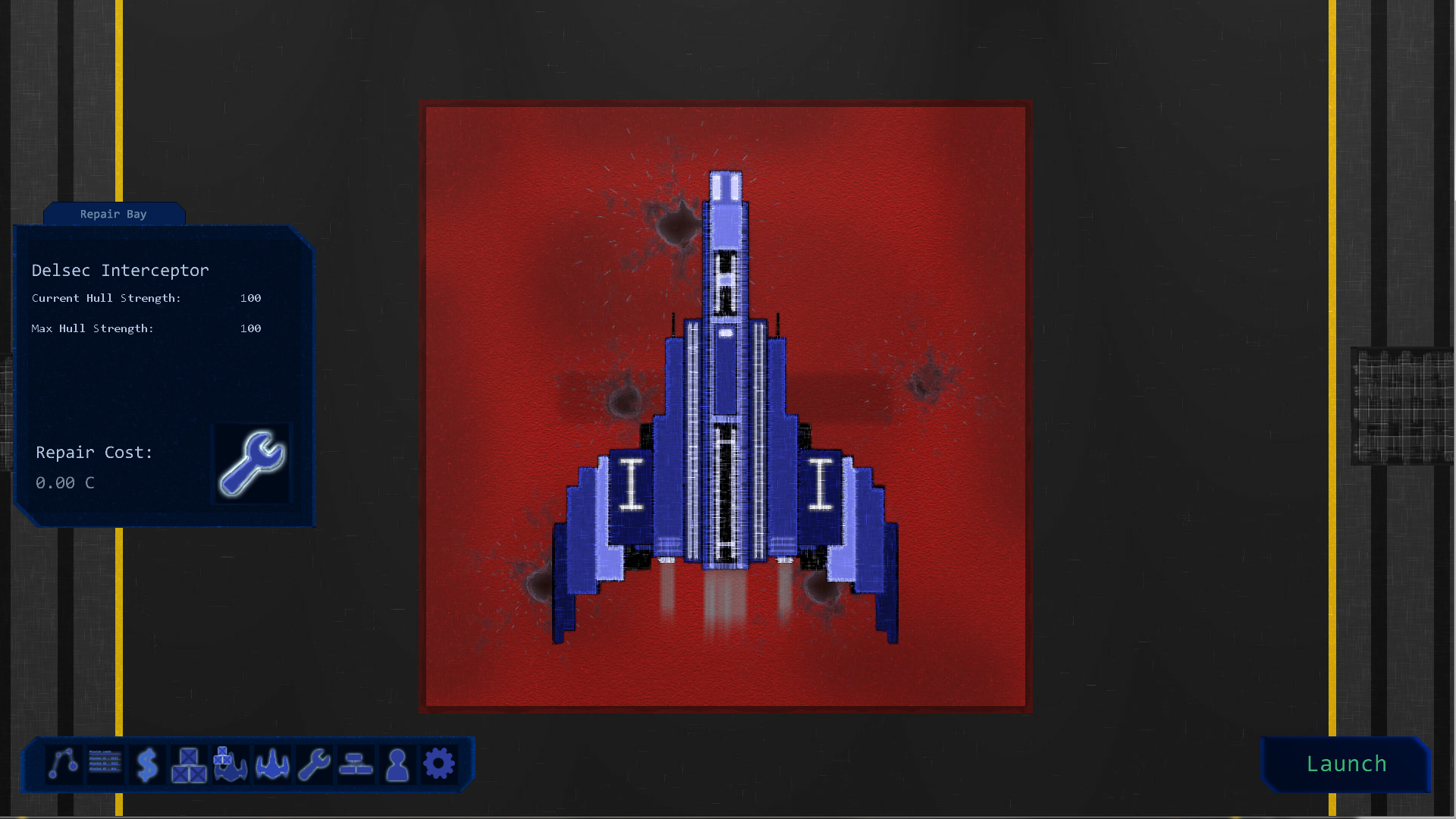 The repair bay is also the place to go if your ship has taken hull damage. This happens after the shields have been depleted. Also from this area will be the ability to use raw materials to create new equippable items for your ship.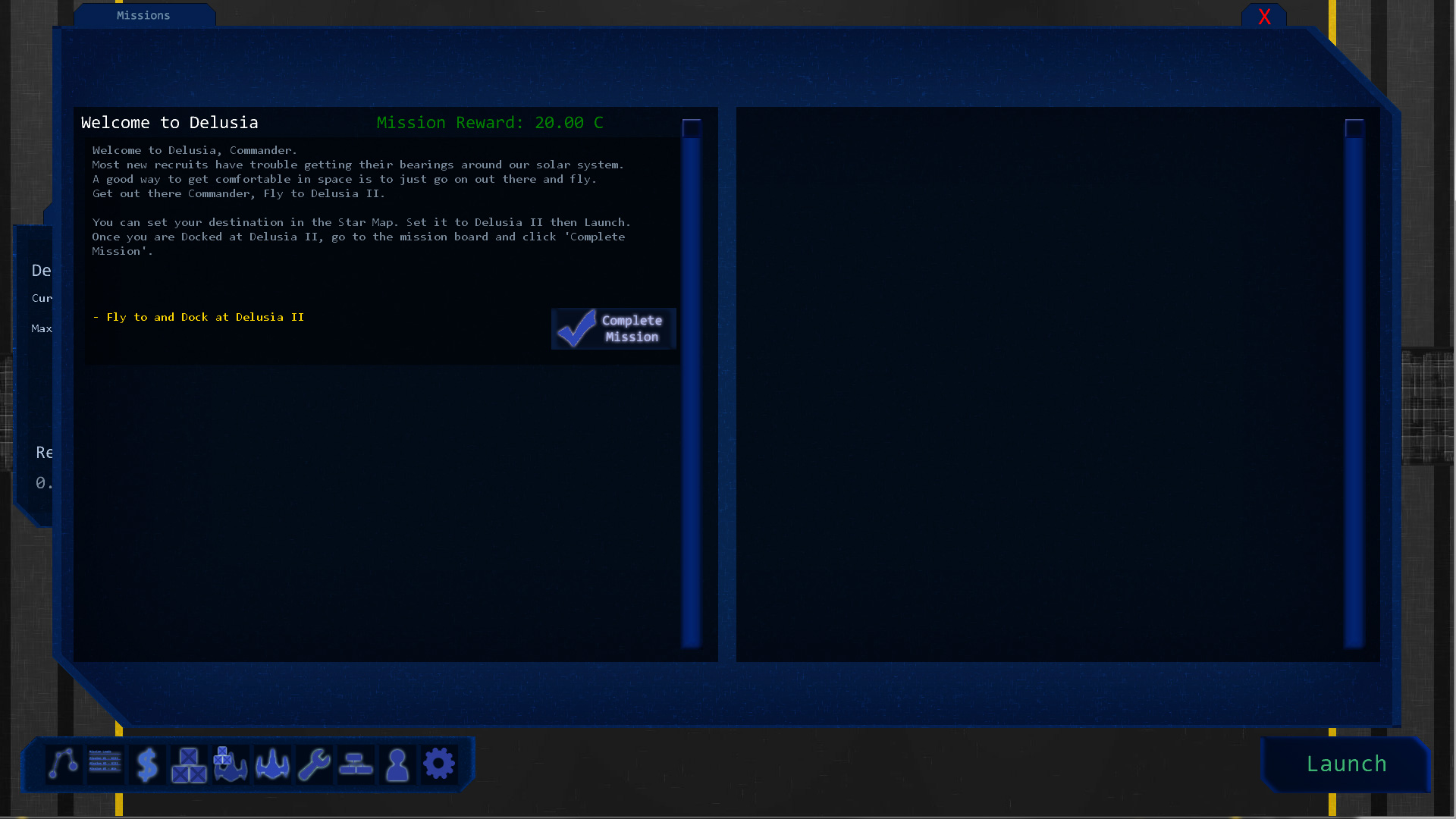 A wide variety of missions will become available to help the player to earn money throughout their journey. Some will progress the story.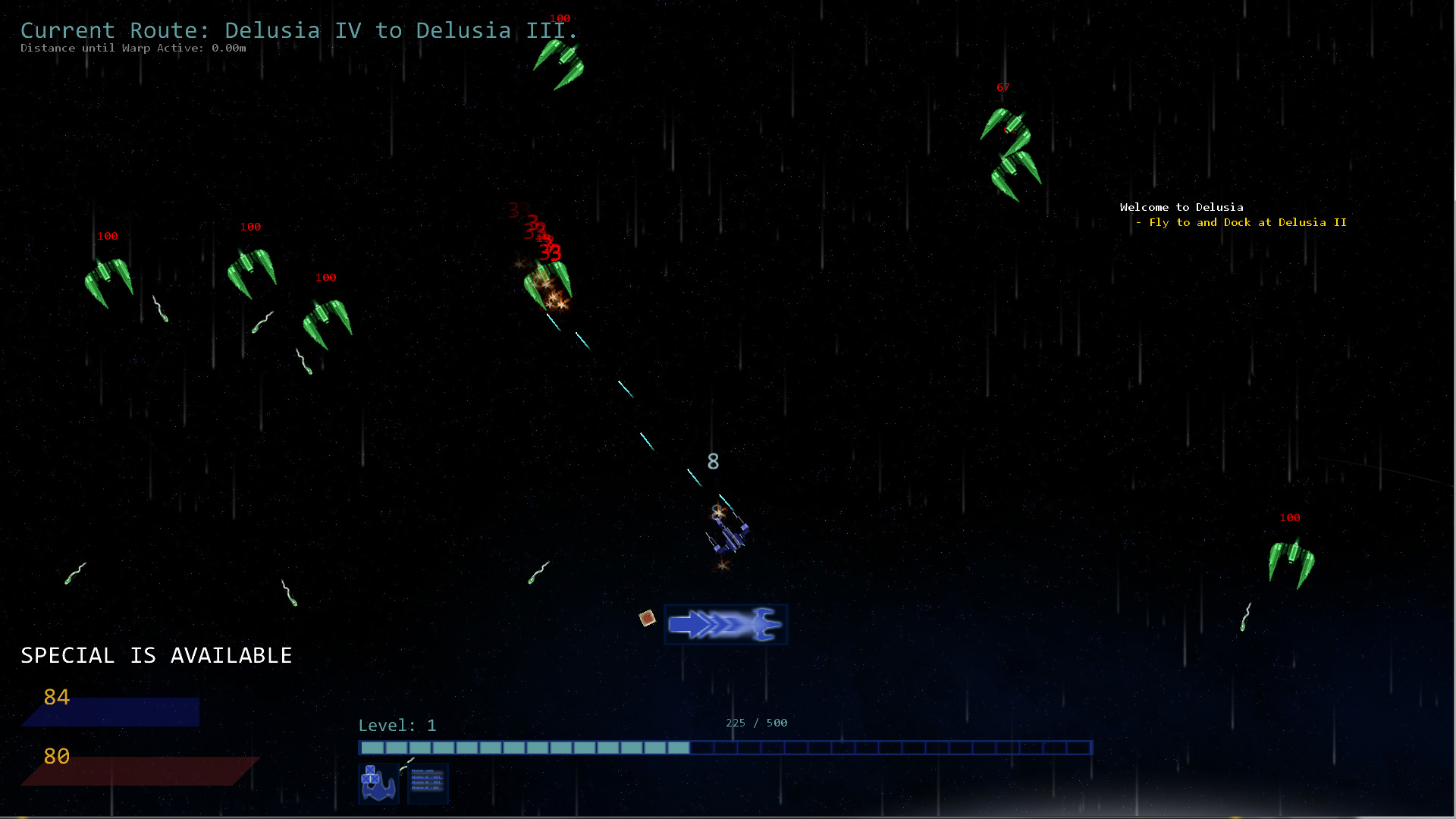 The gameplay is much like other space shooters with enemies warping in. The enemies have a chance of dropping loot which can be collected by flying over the lootboxes. The enemies can range from ships from the 5 factions, asteroids to mine goods with, or other friendly or neutrals. The HUD is still in progress, but the main features displayed include the Health and Shield amounts, Mission List, Experience bar and level. A scan function will be added in a later version which will add to exploration within the game.
This article was to show off some of the current features. If you are interested in the progress of the game, Weekly Devblogs are put up every Monday at : Youtube.com
Thank you for reading.
Luke Parisi.