Another month, another update on Lordbound! This month has been a busy month - as we've been getting new members settled in our team, and continued to make steady progress in several areas. New artists and designers have been inducted into the Lordbound team, including Birk, our new producer overlord will be making sure that the project stays on track, and that team members won't lynch one another during our final months.
One of our major milestones for March will be recording and integration of character dialogue for one of the first quests in Lordbound, serving as a test for the audio pipeline we've been setting up in these past few weeks. Expect some footage of this endeavour in the coming month(s).
Two weeks ago, we set up our Discord channel and opened up our voice acting auditions to the public! We'd like to thank you all for your interest, with 40+ voice actors applying within the two weeks we've been open. We've made some new and important roles available today, so if you're interested in voicing a part then you should definitely take a look.
The main quests are progressing as planned. The Imperial questline has the majority of its dialogue and quest beats written out, ready for implementation. We'll be working on our most important and technically challenging quests soon, so we've got some exciting months for us ahead.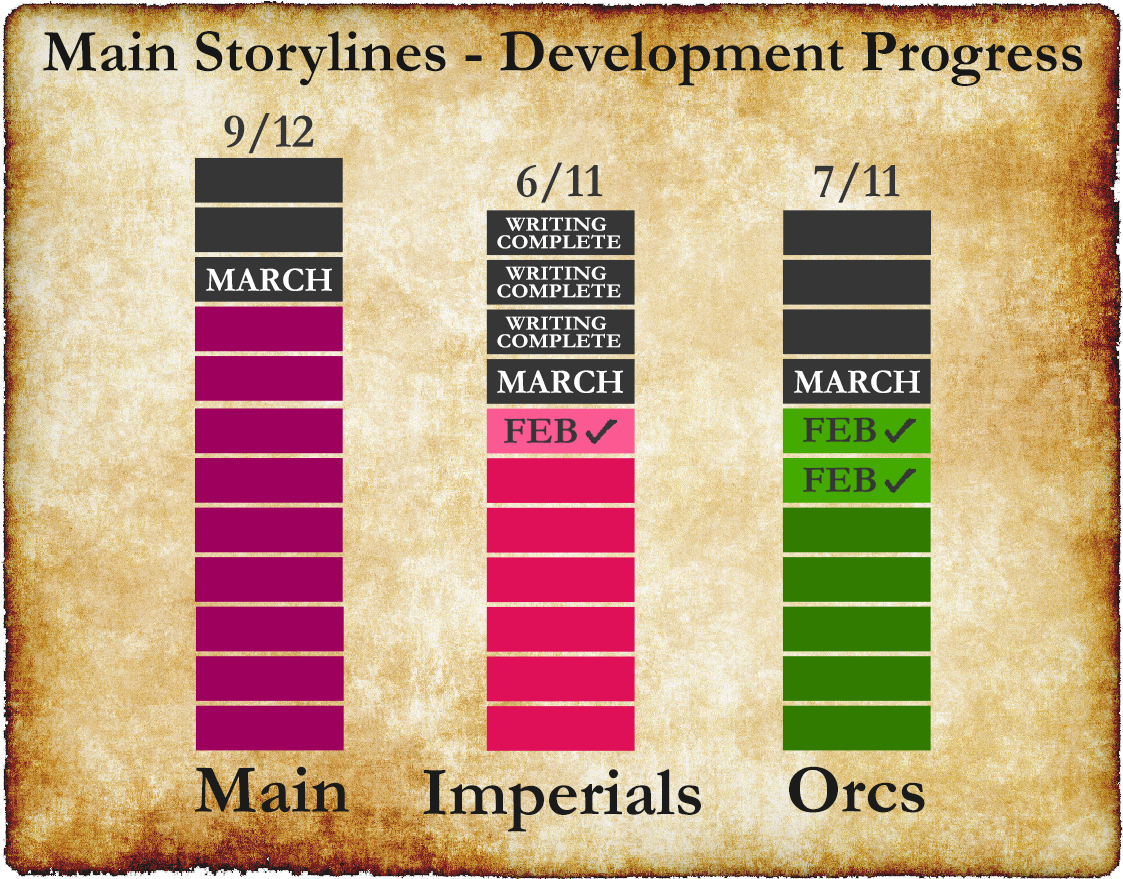 And lastly, our World team has been progressing steadily on our exterior and interior areas. While Lordbound will feature a large new worldspace, we'll make sure it gets the detail it deserves. Enjoy our latest work.