1) Raw Materials
Lord of Dwarves has a relatively small number of raw materials, but those few materials allow for the crafting of hundreds of items. Be sure to stock up on logs, stone, & ore as you will never lack uses for those materials. Also be mindful of the different flavors of raw material you find. Redwood logs are more sturdy than pine but also more rare. Similarly tin ore can be mined near the surface but to find iron you'll have to order your dwarves to dig deep.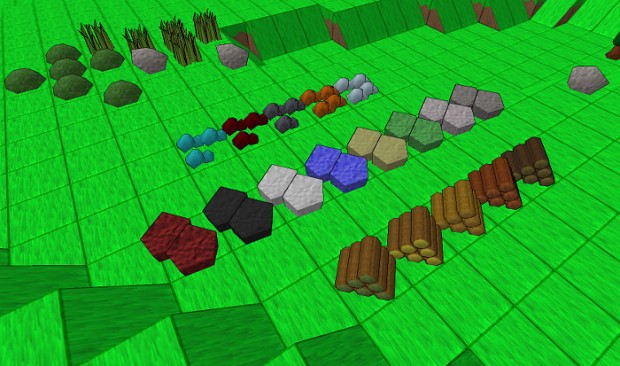 2) Basic Workshops
Once you've collected a handful of rocks and logs you can create your first workshops.
The Stone Tools workshop will let you make crude hammers, saws, chisels, knives – the necessary tools for more complex crafts. You will even find that you can craft a stone club which can be used to fend off any would-be attackers in the early game.
The Basic Workshop allows for simple wood crafts. Chairs, tables, and other simple wood products which will help you build more advanced workshops.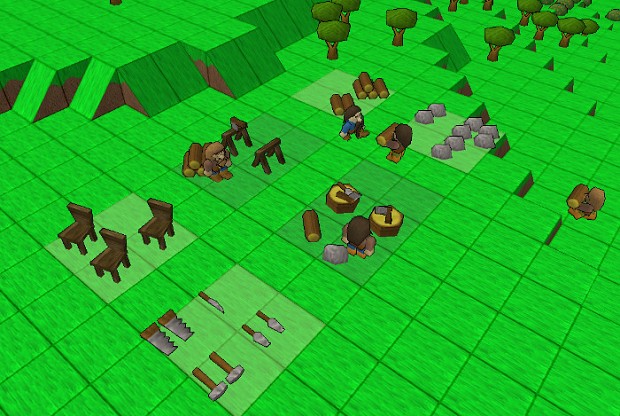 3) Production Workshops
The Carpentry and Stone Mason workshops are the workhorses of the Dwarven kingdom. These workshops open up a large number of crafts that will accelerate your kingdoms capabilities. Chairs, tables, bins, barrels, weapon racks, armor racks, fences, gates, doors, ladders, hearths, cauldrons, and much more can all be crafted with these workshops. These new crafts will allow your small dwarven kingdom to store food and drink for the winter, build barriers to deter animals and invaders, or climb to the tops of the tall stone turrets you will soon construct.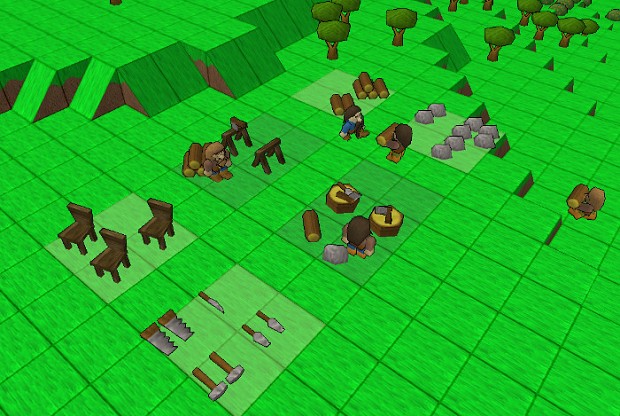 4) Specialty Workshops
As you gain more valuable resources you will soon want to create some of the many specialty workshops Lord of Dwarves has to offer. If goblins have been giving you trouble then the Weapon and Armor Smiths will be first on your list. These workshops will allow your blacksmiths to forge a variety of arms and armor for your soldiers. Choose to craft heavy plate armor and large shields to protect your dwarves. Or craft lighter more mobile chain armor and large two handed axes to dispatch your foes as quickly as possible.
Other workshops include a Tannery, Butcher, Kitchen, Smelter, and Tailor just to name a few. Lord of Dwarves provides you with a multitude of directions in which you can take your dwarven kingdom at any time.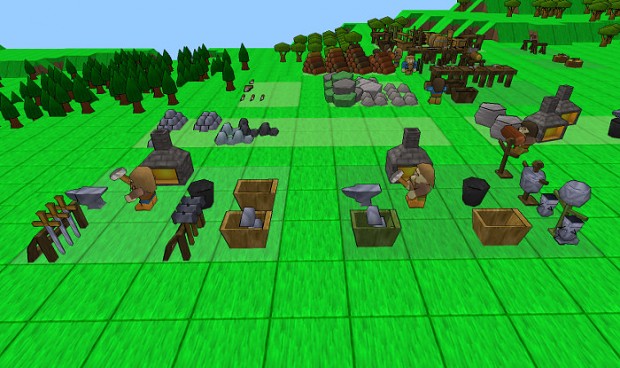 Lord of Dwarves is in development by me. Hi, I'm Nick. I started making this game because - well - I really wanted to play it, but the inconvenient fact that it didn't exist prevent me from doing so! The only way to solve that problem was to make it myself. I'm extremely happy with how it Lord of Dwarves is turning out and am very excited to share it with everyone!
Find our more info about Lord of Dwarves at www.lordofdwarves.com
Or follow me on twitter