(Got quite some beta testers, recruitment is closed for now.)
Would you like to be a beta tester for Oh Shoot! on iOS? I'm looking for a few testers for all iOS devices with at least iOS 3.1.3 installed. Sign up here!
Here's out first beta tester giving the game a go on his iPad.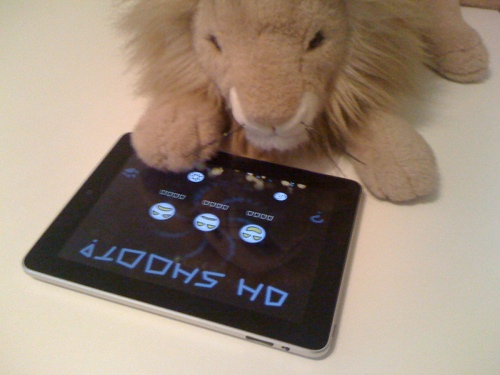 He's cute, but I'm not sure he'll be much of a help. So please sign up too!
Kongregate update
I also released yet another update for Oh Shoot! the web version, playable on Kongregate. This version has improved graphics quality and faster gameplay.