(NO LONGER LOOKING DUE TO BEING DISCONTINUED)
A few members of the Timorem Team have been busy lately with schooling and jobs that have taken up a majority of their time. So I have been stuck with a majority of the modelling and mapping lately... It's been quite overwhelming handling most of the project's art and assets when the mod involves 100% custom made content, you know? This is going to take way too long to finish at this pace. So here's the plan.
I would like to assign the team 1 or 2 new 3D modellers. These new members will need:
- To be efficient in the tools that they use (Autodesk Maya/Max, Photoshop, Normal/spec mapping, etc). I would prefer that the member has had experience, and wouldn't have to ask too many questions (how to implement a feature or how to get a complicated design working is fine).
- To know how the HPL2 engine works, how to use it effectively, and how to reach its boundaries.
- To know how to optimize file size and detail. Especially in 3D modelling.
- To know how to work within a team.
- To be able to communicate with the team via Skype.
- A kickass attitude.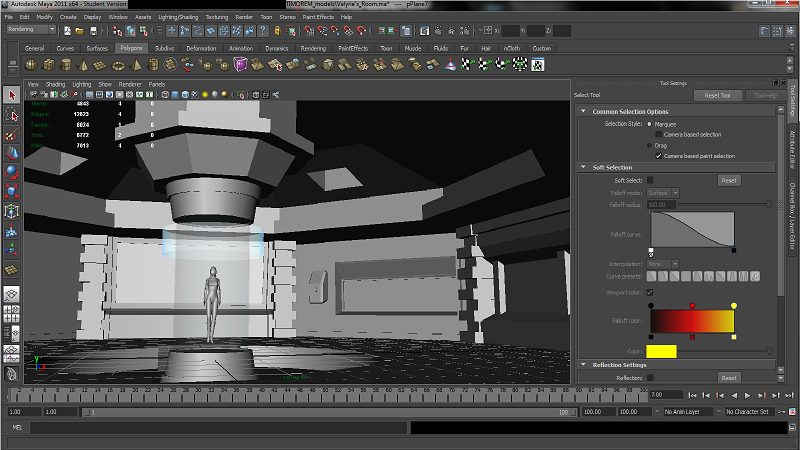 (A small clippet from VERY early stages of Valyrie's room, using Autodesk Maya 2011)
Timorem is trying to bring about one of the best mods out there for Amnesia: The Dark Descent. If you are willing to be a part of this modding team, email us at:
TimoremTeam@gmail.com (currently down)
OR
PM us at the Timorem Team on ModDB.
Include some of your work and I will go through them one by one. Thanks guys, I hope you look forward to being a part of the most kickass modding team in the Amnesia world.
- Statyk =]
PS: As this project is a MOD, not a game, you will not be paid. This is for us to build a portfolio and experience in working with a team.