Jingle bells, Santa smells, this ain't Halloween.
But it won't stop me from finally releasing this short mod thingy on ModDB after its initial release on DHW last month.
This mod was originally released on November the 13th as a demo,
with a much better version released a week later.
Although I finished the main game itself, I just couldn't be arsed to add new
VGA graphics.
Changes included:
New weapons: A chainsaw, your starting weapon and a double- barreled shotgun.
Baby Mode (aka "Can I play Daddy") has been replaced with Undead mode. Nothing can kill you, no matter how hard it tries.
Four new levels, three of which will be previewed below.
New music and sounds, all of which are credited in a text file.
Changed enemy attacks, some now even have two ways to send you back to the earth below.
The mod includes the following four levels: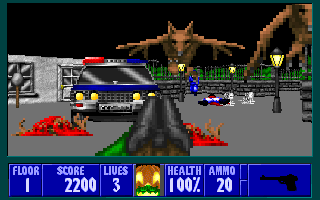 Level 1: The town- Your local town has been overrun with all sorts of nasties and it's your job to slay them and find the source.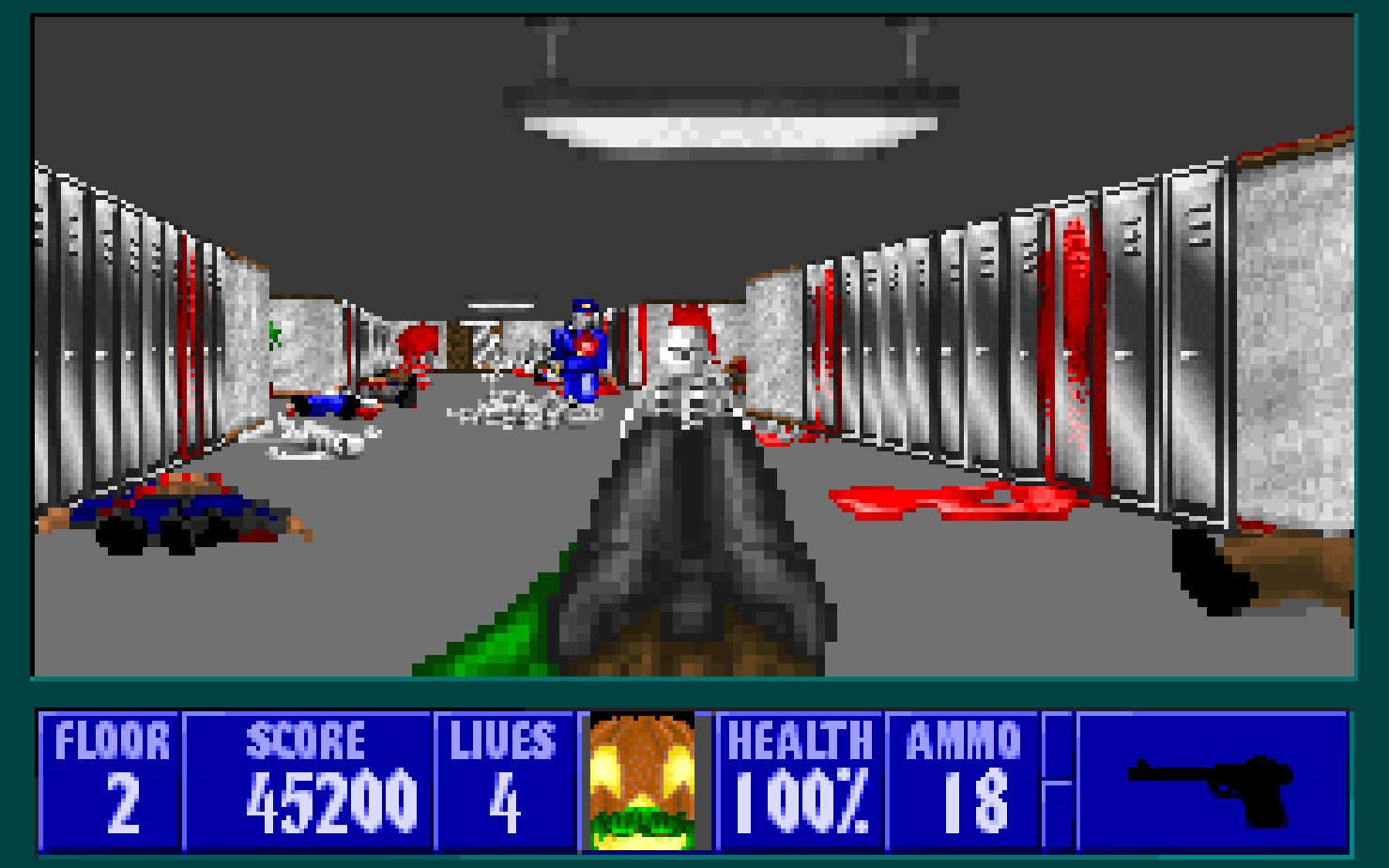 Level 2: St. Satan University- The trail of bodies leads you to the local university, similarly overrun with the beasts from outside.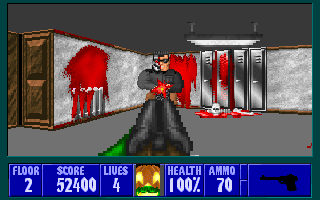 Leading this operation is the no- so- fearsome robot from the not- so- distant-future- past, The Exterminator™.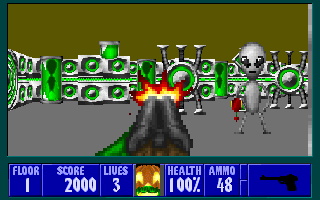 Level 3: The Mothership- You find yourself on a ship with some of the grayest gray aliens you've ever seen, which are not pleased you're trying to escape their ship.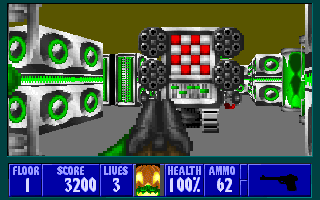 To escape, you must destroy the ship's pilot, the PUTIS supercomputer, take his key and open the airlocks.


Level 4: Hell- After your escape from the Alien Mothership, you find yourself in a strangle new place, deep within the bowels of the earth. What do you find? Find out on the next episode of Wack-O-Ball Z!
Can't be bothered to play the mod?
Watch RetroSpookRabbit play it instead. She liked it. I think.