If you remember one of our earlier discussions, we decided to went on and implement lobbies for our map. The two main benefits we were aiming were getting rid of spawn killing, and adding a delay between player death and respawn in the map (thus making death a penalty). Initially we changed only "Resin Pit" and "Crusader". Since the concept proved good, Windebieste took all the maps he made and decided to add the feature in.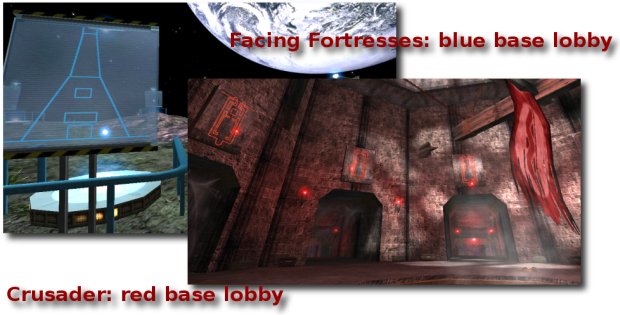 For now just 'Facing Fortresses' joins the club of maps that have a lobby. All maps will follow this direction though. For all AvP2TF testers, I have a warning/advice for you.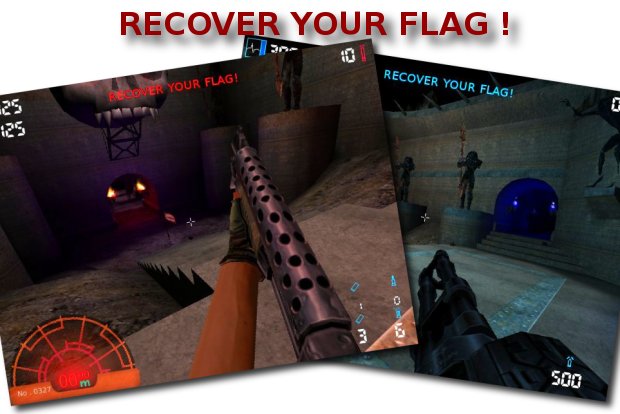 This type of warning, when your own flag is not in your base, was a MUST IMPLEMENT feature for quite some time. We finally added it, with a little bonus: when the flag is returned to your base, you and your team also hear an audio notification. This way, if your team has the enemy flag, the flag carrier will now that now it's a god time to exit its hideout and score a capture.
Skin contest!
Last, but not least: our skin contest has just 11 days to go! Don't forget to send in your submissions of Tamiko skins before 1st of September to win one of the two Iron Grip: Warlord serial numbers that we have as prizes!
Herr_Alien