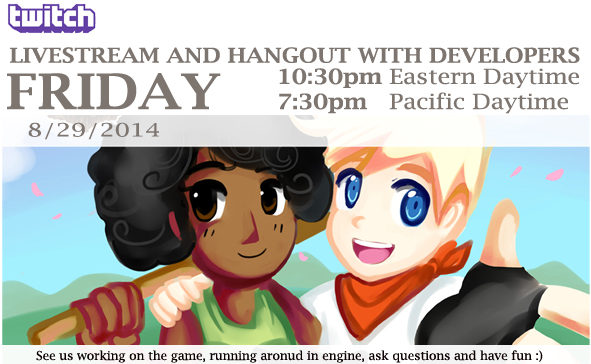 Guess what guys! Friday night we'll be doing a live stream on twitch.
Here is our profile.
On the livestream:
- Chat with us
- Ask us questions
- Watch us run around in the game world
- We'll be live demoing some things we have so far
- We'll be revealing and playing some new music not the Kickstarter yet.
Check back on our profile page on Friday. OR we will be posting links of our stream when we start so keep a look out.
Be sure to follow us on any of these places to get the latest news.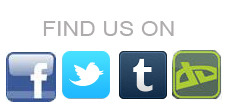 Facebook
Twitter
Tumblr
Deviantart
Youtube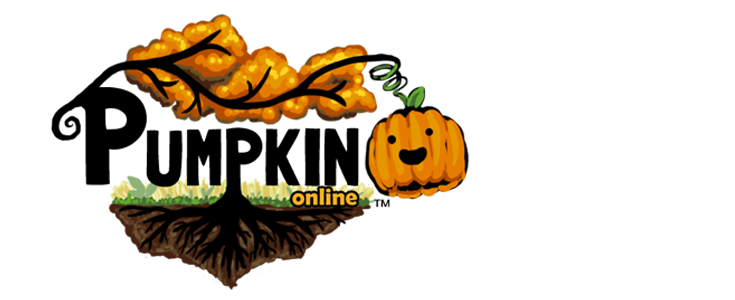 Pumpkin-Online is a Harvest-Moon / Animal Crossing inspired mmo currently in development by indie game company, Pumpkin Interactive, we need a lot of support to make this happen so please follow, and spread the word about us
PLEASE SUPPORT OUR KICKSTARTER! IT ENDS SEPTEMBER 18th.