Pixel Pirates
A roguelike-online-multipayer-pirate-ship-race-game.
Objective:
Be first to cross the finish line to get the treasure.

You and your crew must cross the finish-line before the opposing team. You can use cannons to destroy the opponents sails. Use the rudder to sail faster. Go fish for cannon-balls, gold for repairs and hp. Create a host and connect your friends in this battle to the finish-line.
Means:

Cannons (Fire on the other ship)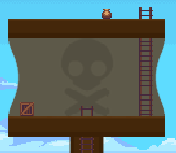 Sails (Keep your sails intact to go faster)

Rudder (Go faster!)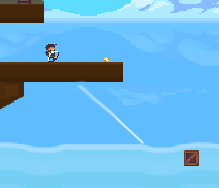 Go fish (Get gold for repairs, cannon-balls and hp)


You can buy and download the game on Itch.io.