What's awesome and rhymes with beanfight? Greenlight! That's right, Dungeon Buster has made it through Steam Greenlight and will be released on Steam when it is completed. Thank you to everyone who voted for us to get onto the platform, it was a huge rush to see that Dungeon Buster had finally made it over the line.
In other Dungeon Buster news, work still continues ever onwards. The cave tileset was looking a little dull and drab, so it got a much-needed overhaul to breathe some life into it. Combined with teh new lighting effects, the tileset looks quite aesthetically pleasing, but I'll let you be the judge of that: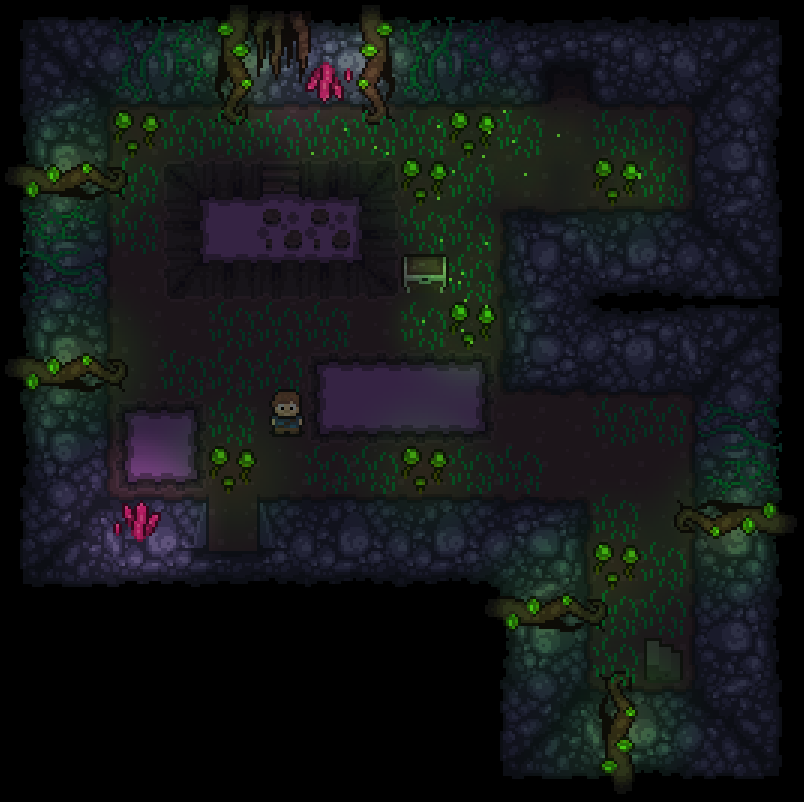 It has a lot more going for it than the bare brown tileset that it replaced. If you walk close to those glowing green mushrooms, they release little luminous green spores that float around for a few seconds before fading away.
A few more mechanics have been tweaked too; Buster now flops over dead when your health hits zero. Contrast that against the old "immediate level restart" previously used, you now feel a little bad for the crumpled bloodied body of Buster before you're allowed to retry. Poor Buster, he hasn't had it easy.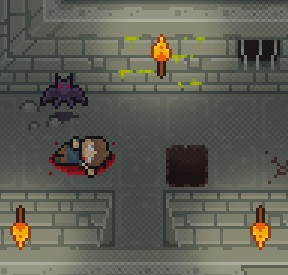 The death animation itself needs to be refined, but it's suitably brutal to see the aftermath. Another mechanic was recently reintroduced to the game; Adventure Mike's Seeing Salts. The Seeing Salts have taken on a new, more luminous ability. You scatter the grains around and they give off light (they last for longer than in the demonstration) allowing you to mark routes and generally light your path.

Super shiny! Yay! That's all the news for now, there will be a new update next week (aiming for a weekly news post from now on to keep things moving).
Until next time!