Gameplay Features
Little God Story is running well. But the first tests show that is necessary to improve the gameplay. Currently, the game seems to be to passive. The player has to activate switches and the Elements are not enough important. Little God Story has to be dynamic. I am thinking to add new gameplay features. Fire will burn wood, Water can stop fire, Air can move objects. With the current version, the uses of Elements are to limited to make a good game experience. It can be fun for a couple of hours, but not in a complete game. A new simple feature was already added : Fire brings now light. It can add new uses of this Element.
Mana System
There is now a mana system in Little God Story. With no mana, there were bad exploitations of the Elements (the players were always in Air mode which is more convenient). That is why some uses of Element need mana now. Using Fire consumes more mana than Air for example. This system works
currently well and is less frustrating that the previous system.
Graphics
I tried to improve graphics too. Deco objects, trees and foliages were added, making the world more consistent and real. But I have to improve the Scandinavian world. Currently, nothing shows that Little God is a Scandinavian God. It has to change !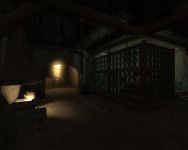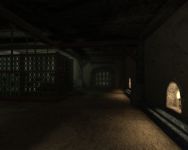 What about the Release?
Because of new features, I will release Little God Story later than I though. It is important to release a complete version of the game, not an alpha version that needs a lot of improvements.