How to design a unit, Dwarves of Belegost as an example.

As you may have read in our mini blog II, we started by creating a carefully designed troop tree respecting tradition. Once with the troop tree ready and with the defined faction profile, we move on to the conceptualization of the individual units.
In the particular case of the Belegost dwarves, we can see that some units have chain mail, others have chain mail with small embedded metal plates or even some have scales (see below), but where does this idea come from? Did Tolkien describe it that way? The truth is that no, what the professor wrote was "[…] That is why they gave him a chainmail of the Dwarves–, to protect him; and he searched with a gloomy spirit in the armories and also found a mask of the Dwarves, completely golden, and put it on before the battle, and the enemy fled before the face of Túrin "" […] Because the Naugrim withstood the fire with more bravery than men or elves, and they also used to wear large, hideous-looking masks, and profited against dragons. " So why draw them like this and not take Tolkien's design literally? The answer is simple, Tolkien does not describe too many weapons and armor, but as we have seen, he spoke many times about the chainmail; It is true that we could base all our designs on chain mail but that would not only remove variety but also remove visual spectacle, so we will use different artistic licenses in the design of units. However, we decided not to use large metal plates, as might be the case with armor in Peter Jackson's movies, as we would be taking too many artistic licenses. Another reason to move away from the aesthetics of cinema is that the events that occurred in the early days are much earlier than those that occurred in the events narrated in "the hobbit" and "the lord of the rings."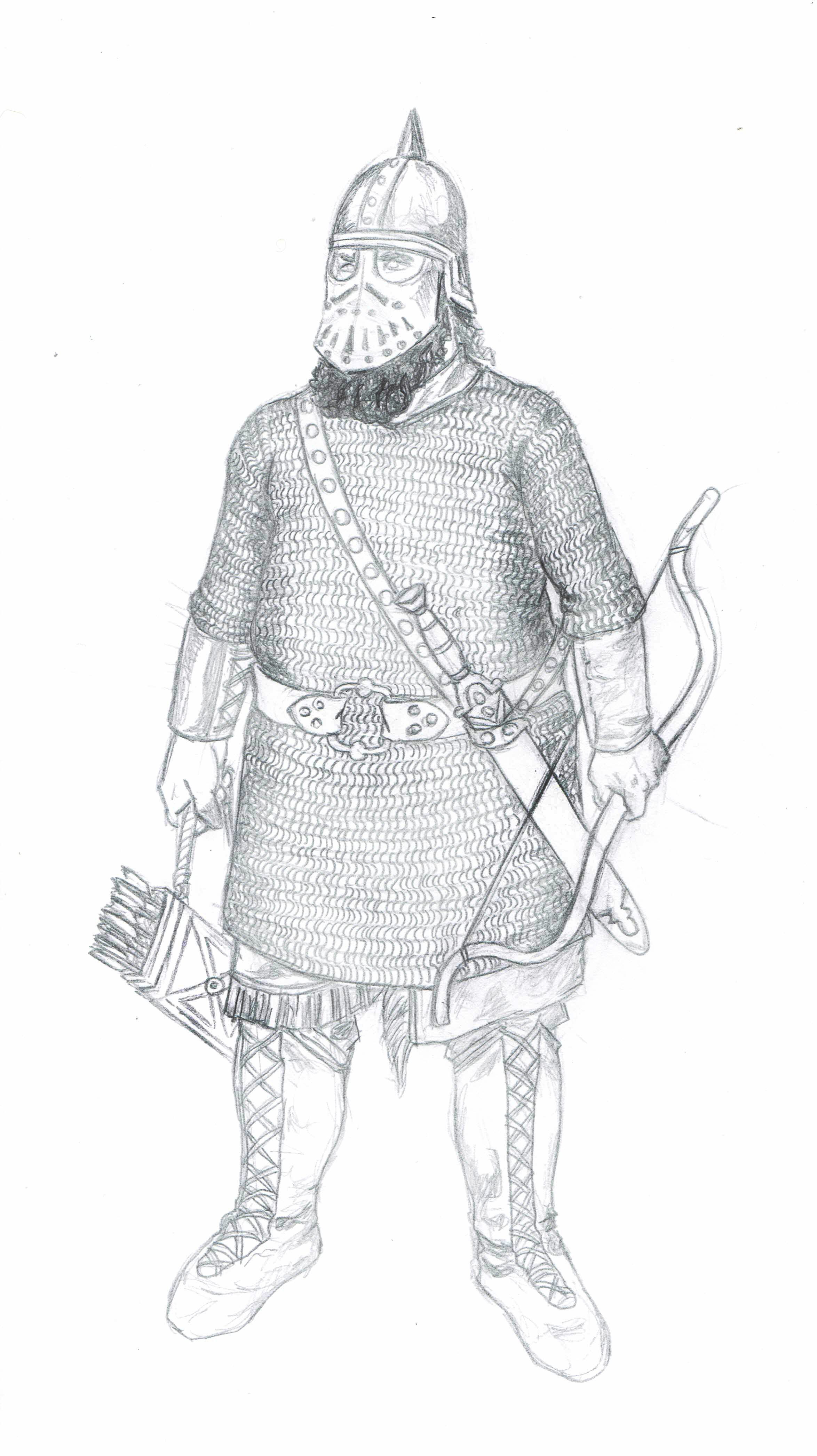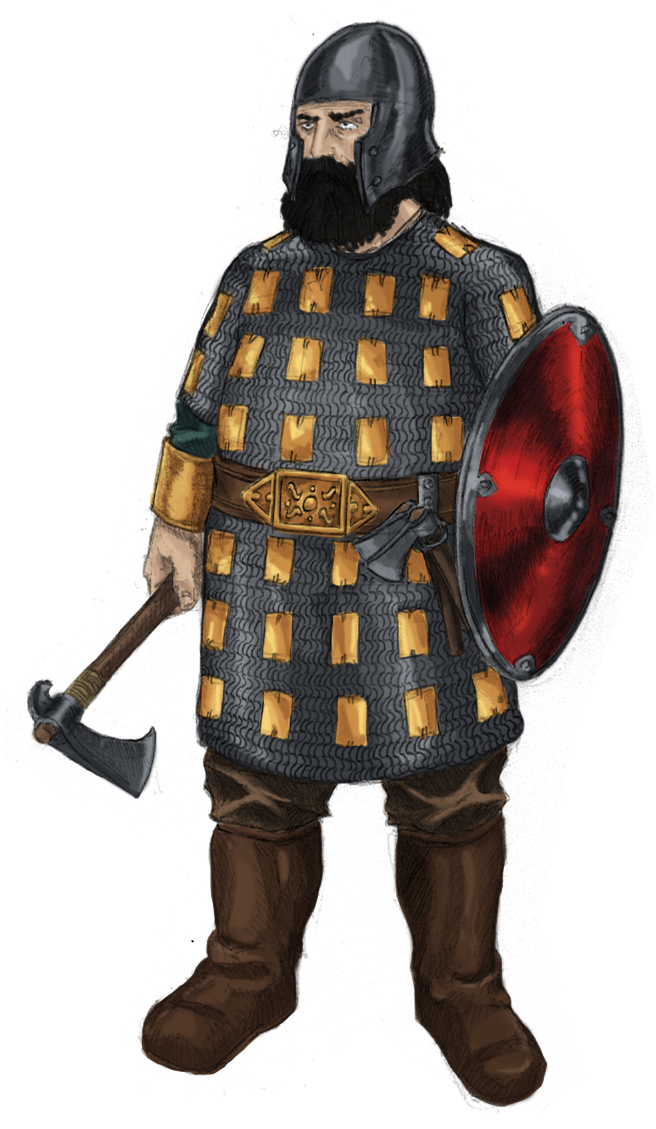 2D designs made by Gabriel Ubal. Concepts can be modified.
But what do we inspire or trust to obtain these artistic licenses? Certainly, from many places, such as the great artists of the Tolkien world, other successful franchises, or directly from our creative capacities, it should still be noted that our main tool and source of inspiration is History. As an example, the Belegost units shown here feature aesthetic elements from both the Assyrian, Scandinavian, and Celtic Mesopotamian cultures, as well as some details from various Bronze Age peoples. All this combination of aesthetic elements with functional elements for warfare, result in a set of original and distinguishable units among the multitude of dwarves described throughout literature, film and video games.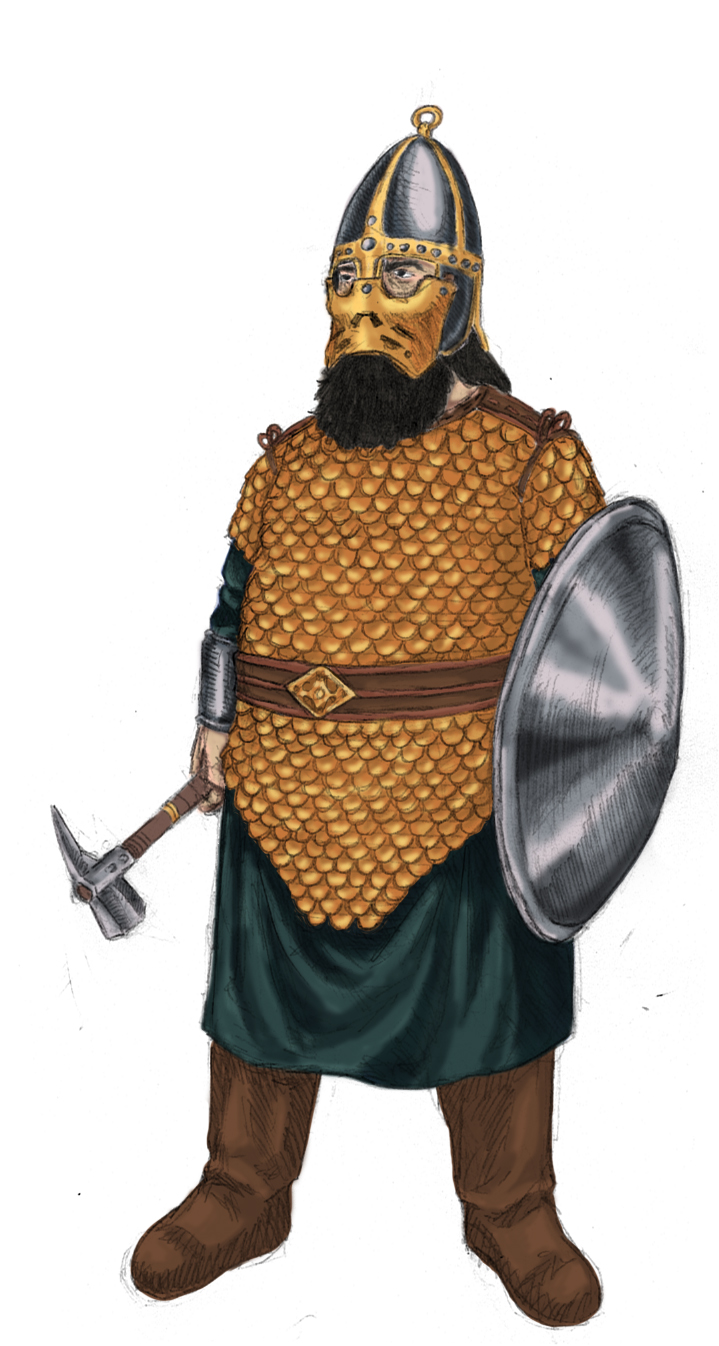 2D designs made by Gabriel Ubal. Concepts can be modified.
The anatomy of our dwarfs also deserves a special section, far from presenting a plump, disproportionate anatomy with extremely short legs (as is often the case in popular culture), the anatomy of our dwarfs more accurately reflects that described in the writings of the professor. Let us remember that the Arda dwarves are an imperfect copy of the children of Iluvatar, recreated by Aule from his memories. So it is not unreasonable to think that anatomically dwarfs, elves and humans have many similarities.
In conclusion, the entire development team appreciates the support and enthusiasm of all of you.