Hey Followers,
For the past couple of days, we've been working on a new game feature. We believe that a solid education system is imperative for any competent civilization. With that in mind, we've added educational improvements and literacy rates to the game! Here's how it works…
Educational Improvements:
We've added three new improvements to the game that have different effects on the literacy rate of your nation, as well as different costs.
Library (Increases Literacy by 3%)
High School (Increases Literacy by 5%)
University (Increases Literacy by 10%)
Literacy Rate:
This new variable is calculated by the number of educational facilities that are in your country. Every 1,000 levels of Infrastructure decreases literacy by 1%. Higher levels of literacy will (eventually) lead to a higher crime rate among other consequences. Low literacy rates coupled with nuclear power plants may or may not lead to nuclear meltdowns in the future. ;)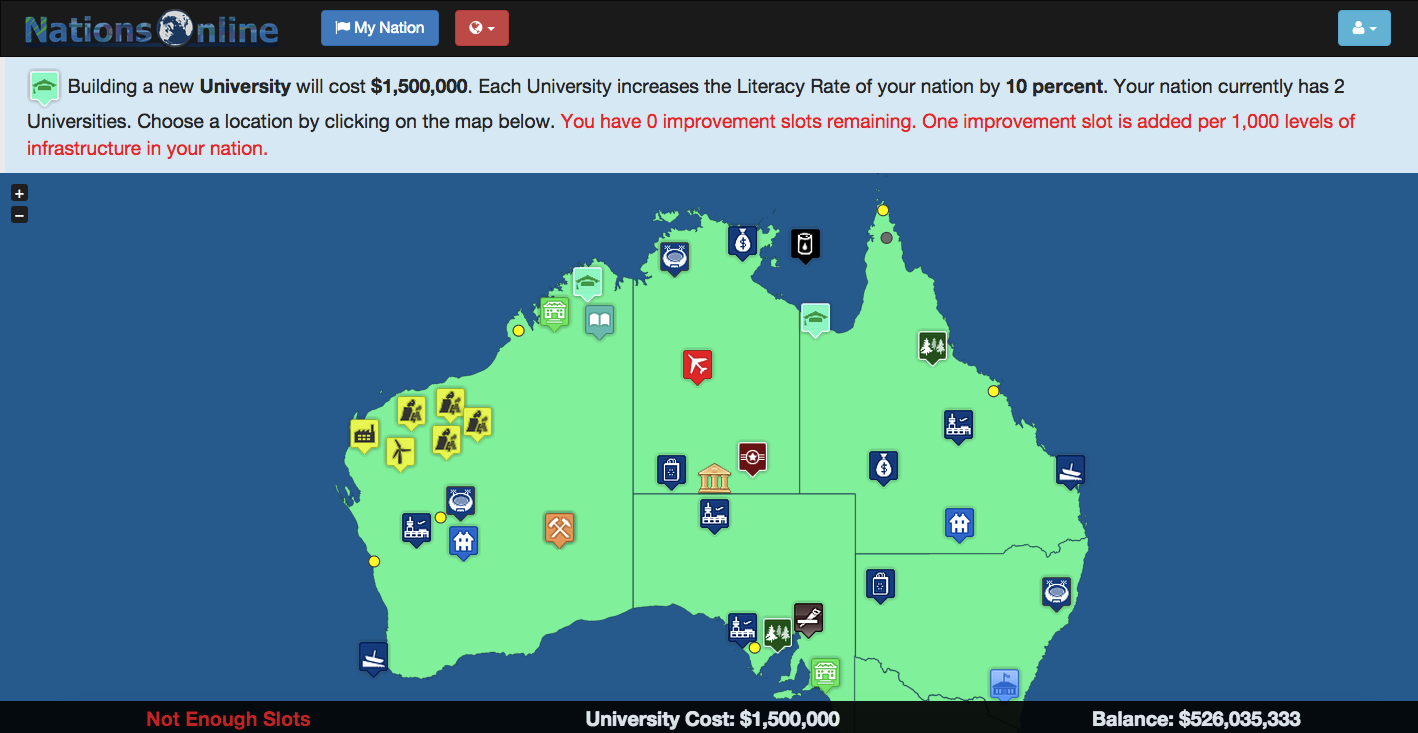 Other Updates:
Constructing a new improvement? Now you can (optionally) add a name to it! For example, I could construct the 'North Sea' Oil Well or the 'Springfield' Elementary School. We feel that this new feature will be appreciated by those who really like to customize their nation to the fullest extent.
Stay tuned for more updates within the coming days!