Hello again, I've put together some images and gifs of the new features implemented in the last two weeks. I'd say the game is starting to look a whole lot better, but some things are still WIP or not in the at all coded yet, so there's a long way to go. But let's see the new stuff.
Warp drive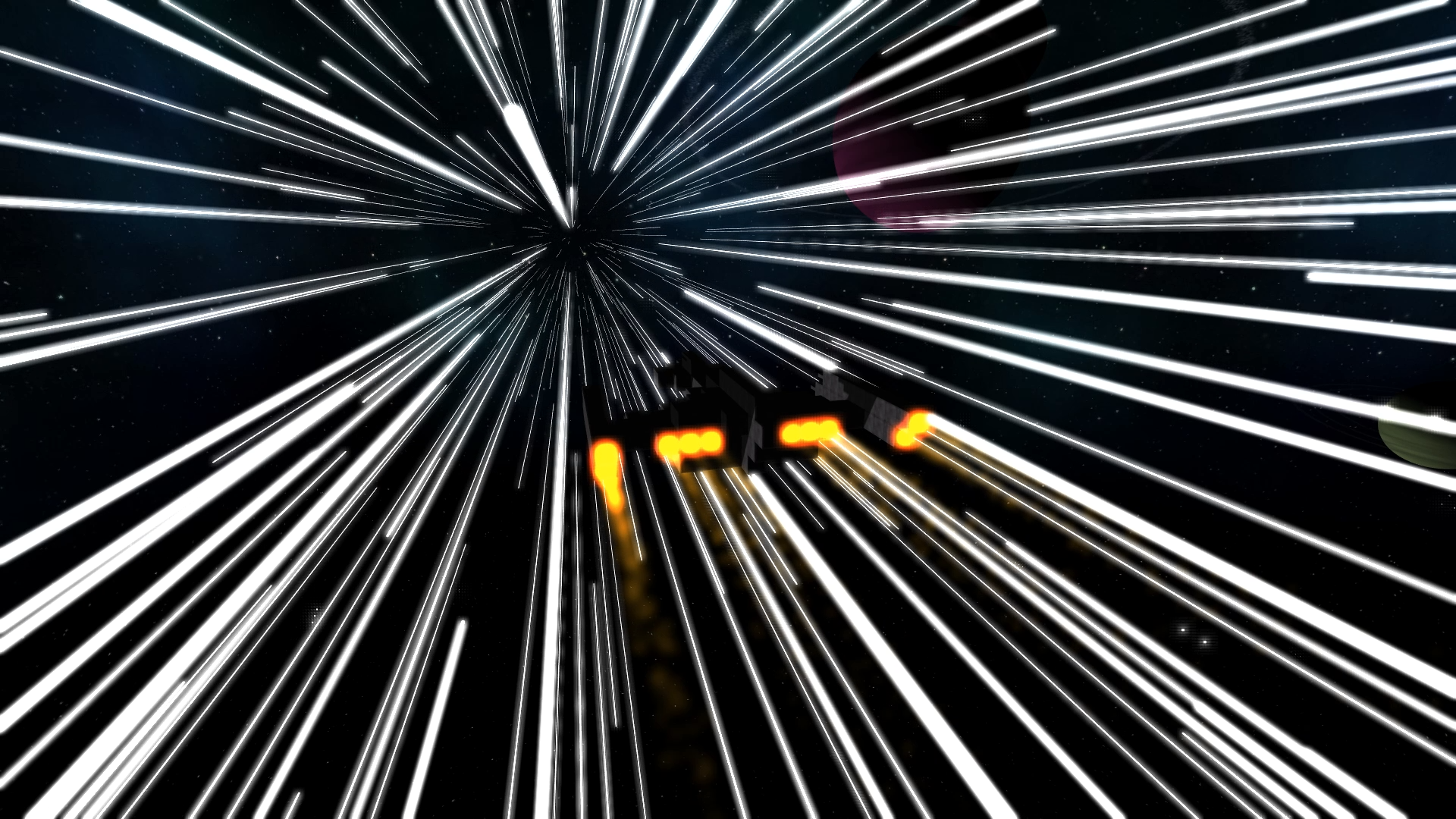 So finally proper warp effects are implemented, allowing you to jump to other systems in style and tearing up reality as you do it. There are two modes of warp your engines can acheive:
- overclocking the warp coils to distort reality to the point where a wormhole forms and transports you to the target star system in a very short time, check out the GIF here: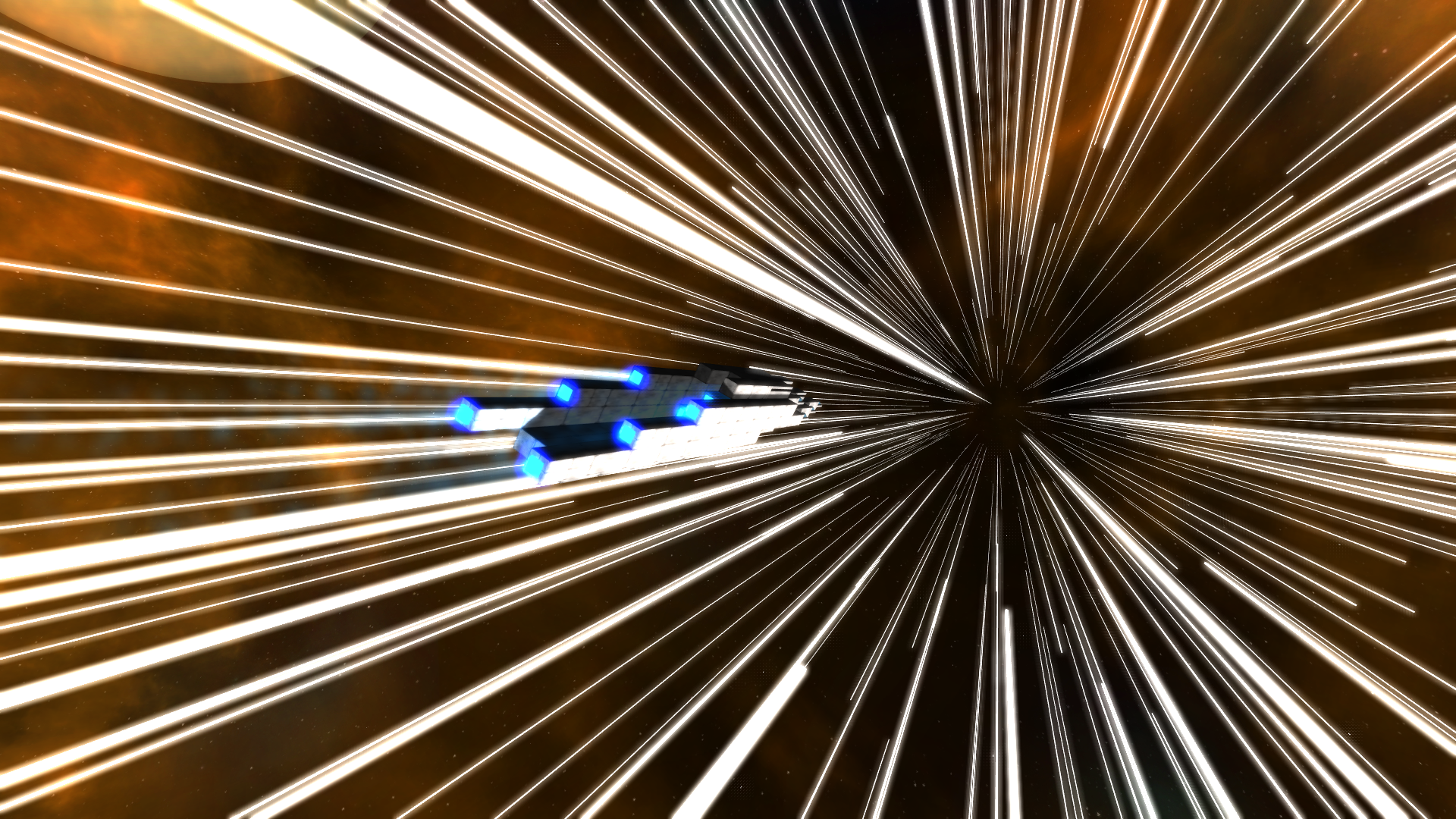 - cruise mode which can be used to warp inside star systems to get from one celestial body to another manually (you point yourself in a direction and press MMB or R to enter and exit warp):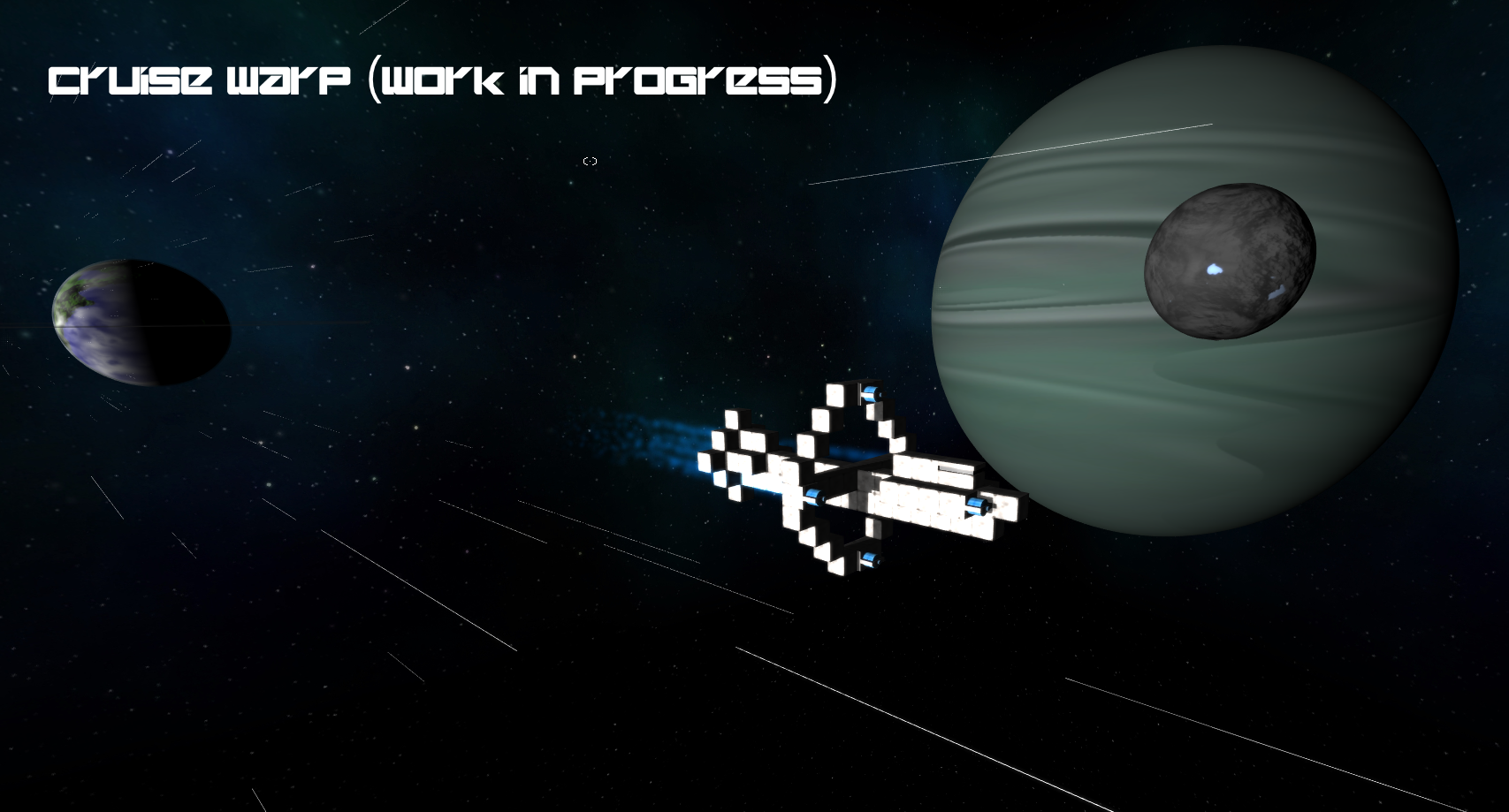 The effects for cruise warp are still a work in progress, it should look a lot better in the end. You can see a GIF of it here. Since cruise mode was added all bodies inside star systems have been put further apart and sublight drive has been nerfed because it's no longer needed to travel large distances.
Nebulas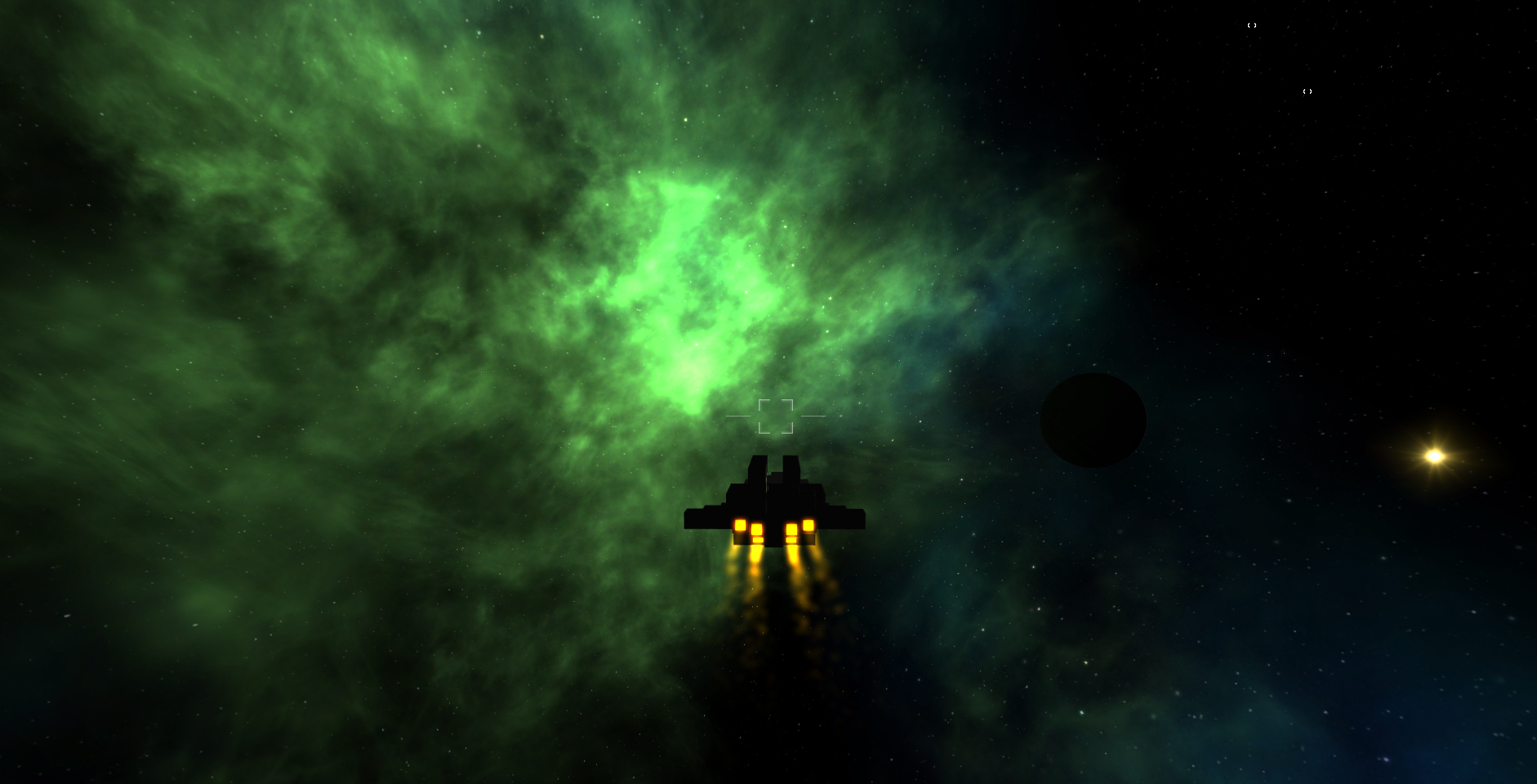 I've added randomly generated nebulas, which vary in color, thickness and size. Complete with little flashes of lightning every now and then.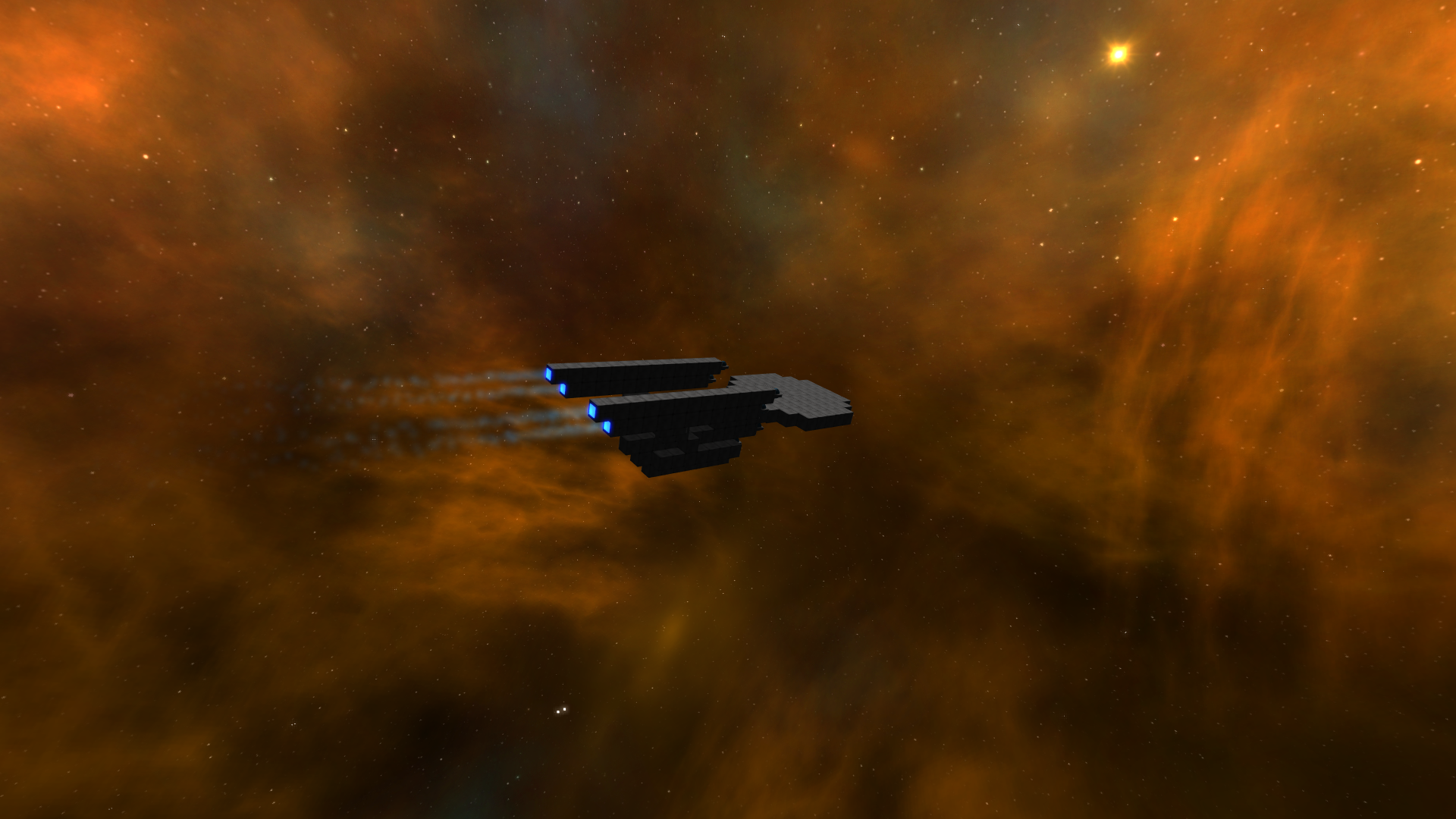 As of now they are completely cosmetical and don't influence containing ships in any way, but they will once complete, disrupting some systems and/or hide your presence in the star system. This presents a nifty but risky way to hide while making repairs or modifications to your ship or escape a pursuing vessel.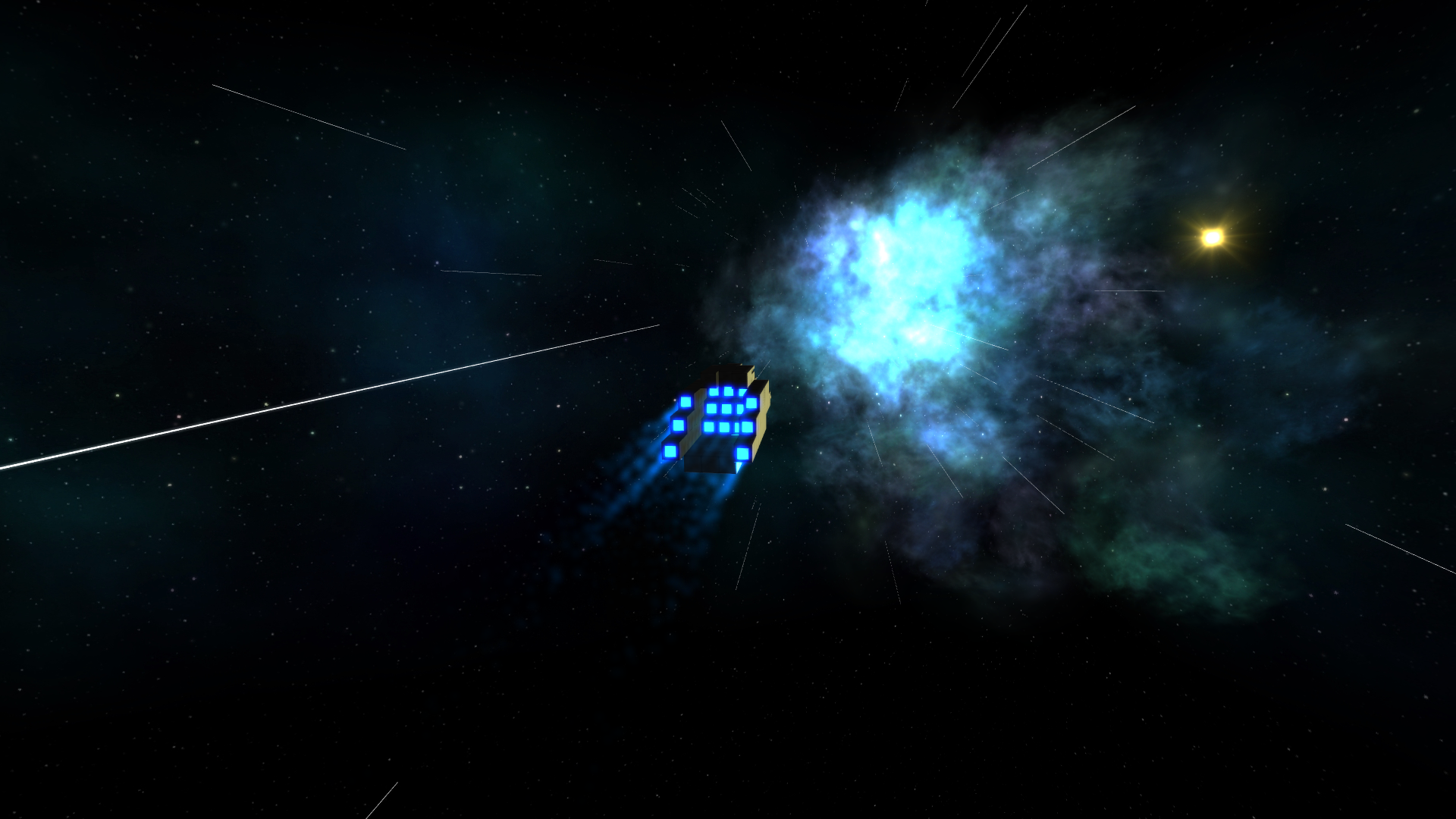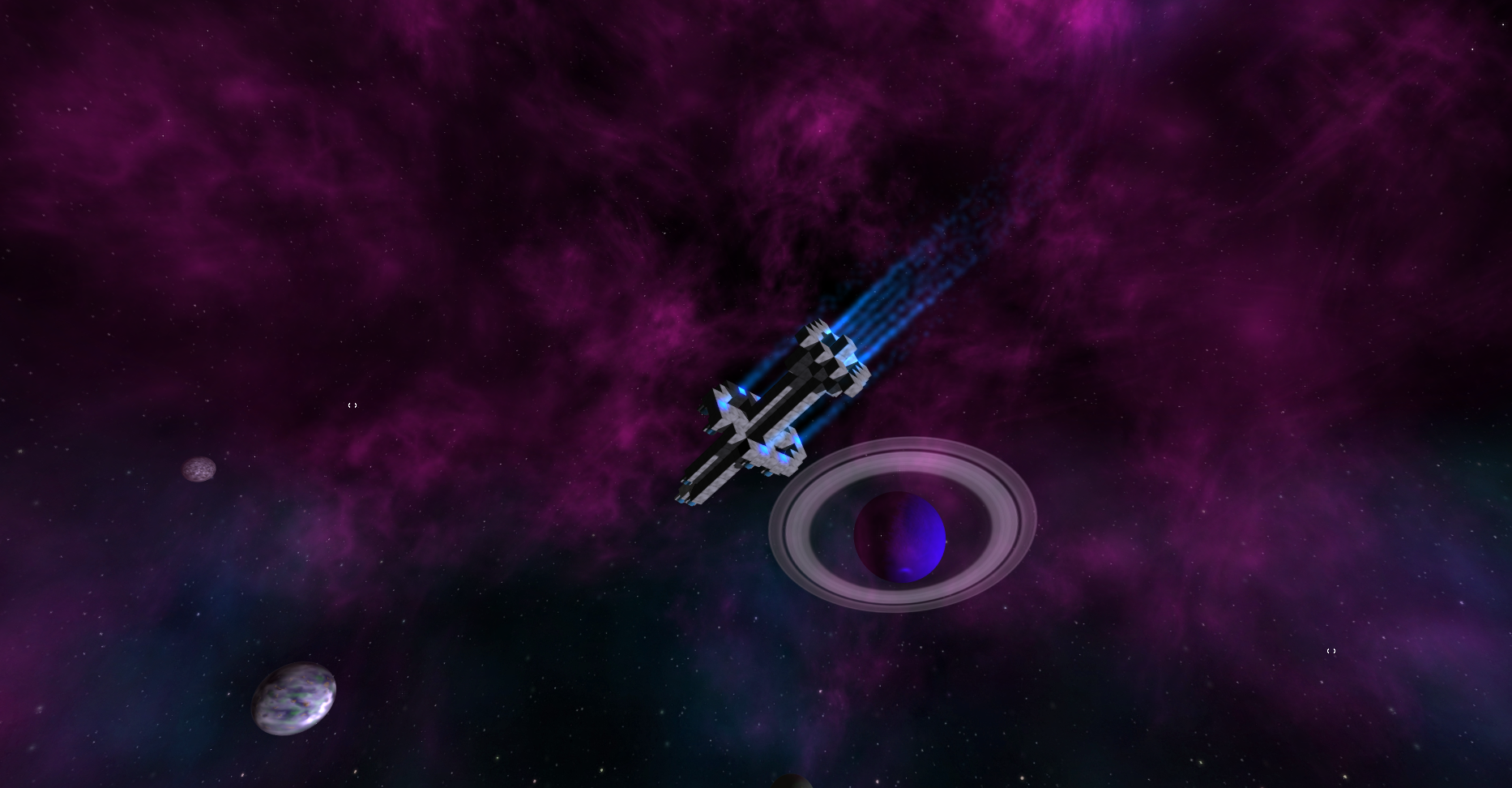 Optimisations, improvements
I've recently updated the collision system to reduce CPU load and allow for larger ships to collide with each other/ships to collide with more objects while improving framerate. The module creating system needs a significant rewrite to become more streamlined and possbily even support mods - one thing to take care of in the following week. The building system has been improved too (mostly bugfixes), but it still needs a lot of work to perform as required.
Tech demo news
If you've read the previous post you know the demo has been delayed, and I've made significant progress since then. I'd like to release the demo soon, but there are still critical bugs to take care of, stuff to optimize and features to add.
Stay tuned for more in the coming weeks!