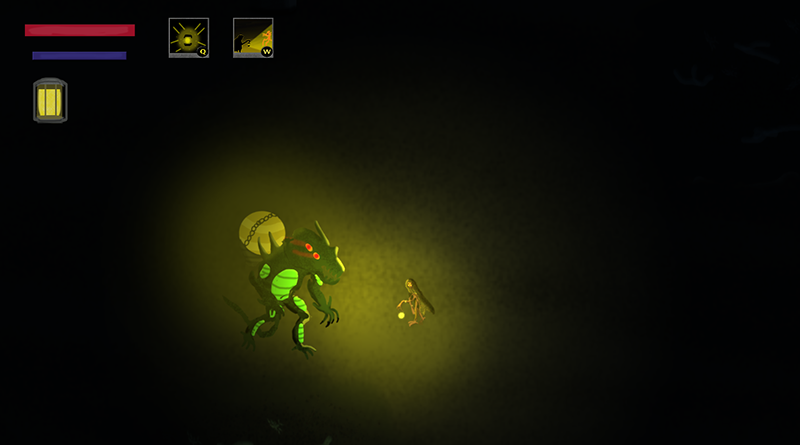 In this version you will have more action based fights in which you will need fight various enemies using your skills. Like the one above you will need use light drain to make the darkness creature, but this enemy would not make it that easy, it will use 2 different skills to attack you. You will also enter in a deep dark forest where you will be attacked by some creatures of darkness that your shadow will create.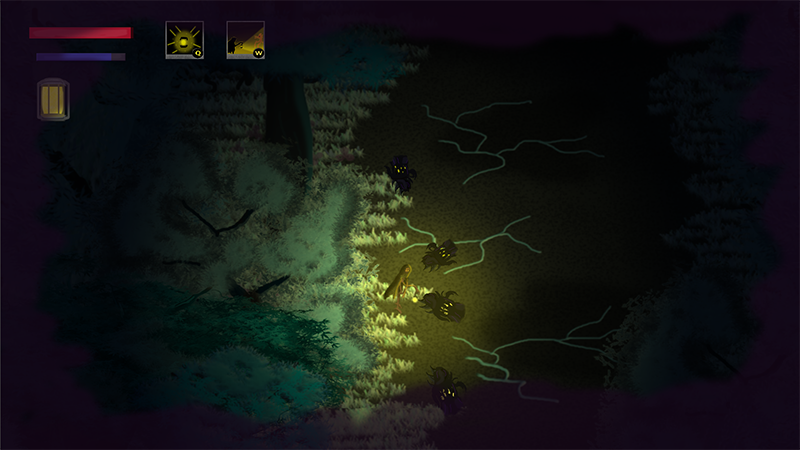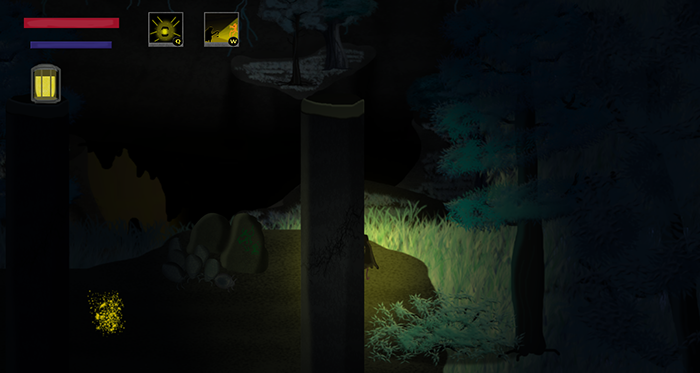 I implemented a new zone and give an use to the lightdust you could find in the zones. Now you can use the lightdust to learn upgrades to your skills in 3 different trees that will focus on darkness, balance or light. I will start add more skills each new version, here you can see the trees.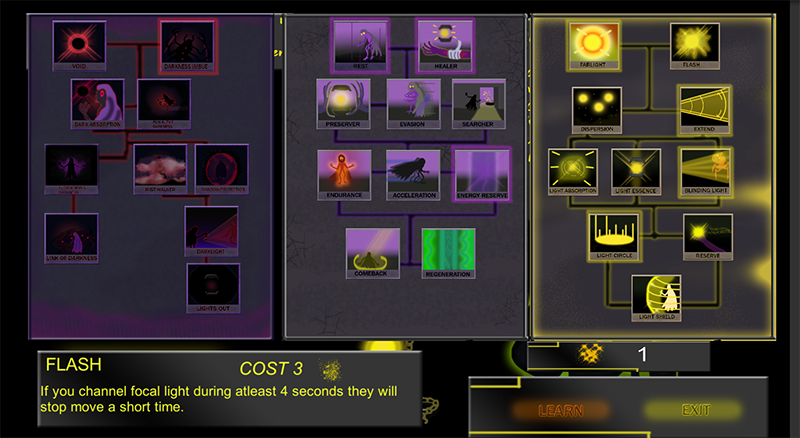 This version will include the winners of the first competition. Thanks for your participation, will make more in the future.
Here you have the discord link and you will be able to test the game:
Discord.gg

FULL PATCH NOTES
-New zone and map part in middle of the deep blue forest.
-This zone includes a new enemy and a new fight. Both more action based
-This zone have 2 secrets(one disc included) and a secret way of complete both.
-Various cinematics.
-6 skills are now usable( the 2 first of each tree). Will include more each new version since now
-The winner of first competition now appear in credits

Bug fixes and improvements
-Solved some weird problems with rotation of "Eater" creature
-Disc should work properly now
-Some colliders reduced to prevent excesive block.
-Increased vision range of some creatures.
-Some collider and layer of sprites upgrades.
Thanks for reading!, you will find next version here: