The lighting engine code has been completely reworked from a placeholder to a fully functional engine that drops shadows dynamically and handles point light sources.
Here is a brief demo of dropped shadows from a randomly created floating chunk of land. It should be noted this isn't how blocks are constructed in game - the blocks are being created with a debug mode within Isomer.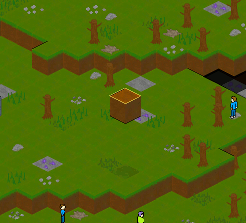 Again using a debug mode, here is a demo of test lights being placed in a cave with no natural light sources.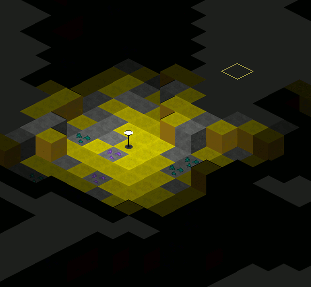 And finally, here is what the lighting looks like on the three current world types underground.