Katana was concepted to be a fighter-bomber combo. It eventually became a heavy interceptor for the USN. it is larger than a fighter, but smaller then the smallest corvette.
The first rough version of Katana was some what between a Rapier and a Warbird in terms of scale. This was done to establish a reference for future concepts.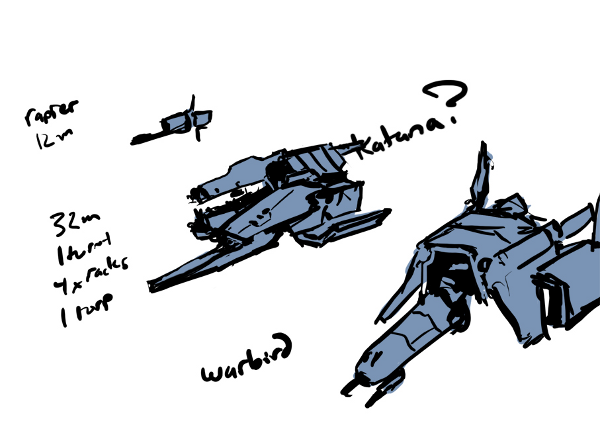 The overal role for the ship is written up by a designer, and then handed off to me, a concept artist (aka, an art monkey). The intial design stage is probably the easiest. Just keep drawing shapes and doodles until something catches my eye as a potential design. These doodles need to be drawn quickly, as there will be alot of them.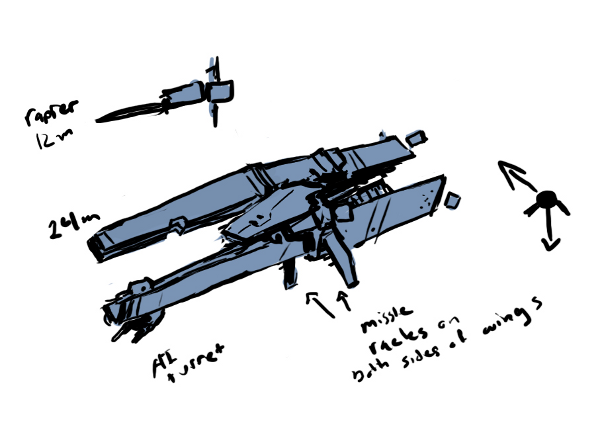 Once the first stage is done, and a rough overall shape and direction for the design is chosen, it's a fairly simple process of iteration to complete it. This stage in particular, I felt that the snub missile launchers of the earlier sketch would not read as well in multiple views, and not have a distinctive shape visible at a distance. Thus, long pods.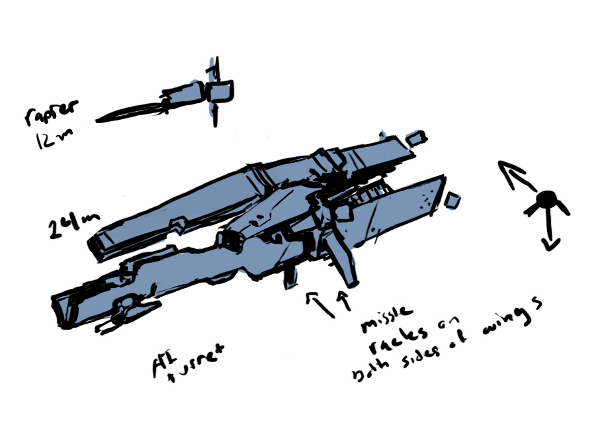 Still playing with some shapes for the underslung chasis. Here I added some details, and changed up the turret styling, but kept the rest of the shapes the same. I love photoshop, and digital concepting in general, because it lets me work in layers, covering pieces, and trying new things quickly. And just as quickly, going back to the old revision when everything goes to shit design wise.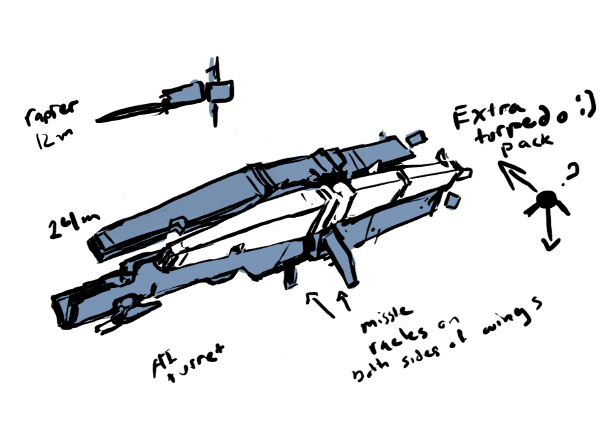 This was a simple graphical example to show what players would see if we went with the 2 pods arrayed around the core. The reason for drawing it later was so that the center could be seen, and thus make it easier to model. The less guessing I make the 3d modelers do, the less they hate me, and generaly I like to go on good terms with the modelers and texture artists.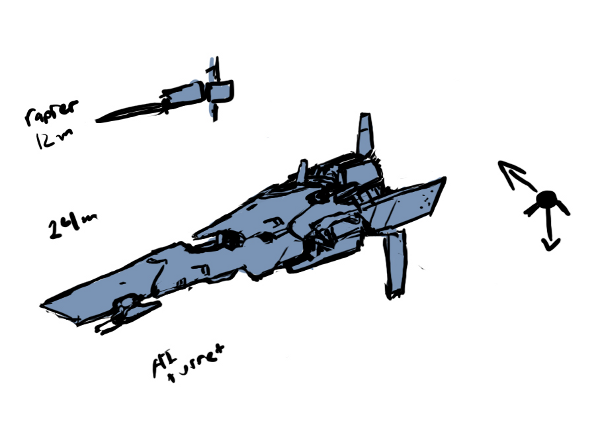 This picture represents a fairly extreme departure from the previous versions, and is a perfect example of design in the game industry (or any entertainment industry i assume), you musn't be too attached to your designs that you won't be willing to change them later. The lead designer had pointed out some references he wanted me to closer emulate, key features of which were a much more organic shape overal. Also, I feel that the previous designs' were becoming a little too 'large' in feel. Something more akin to a corvette, not a fighter. The merging of details overal makes the Katana apear smaller.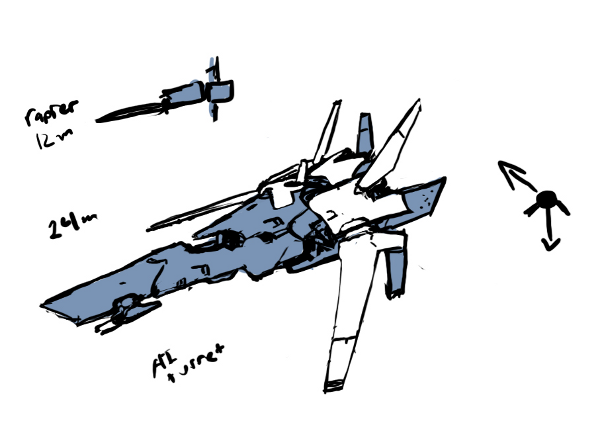 And it ain't a fighter without some awesome wings.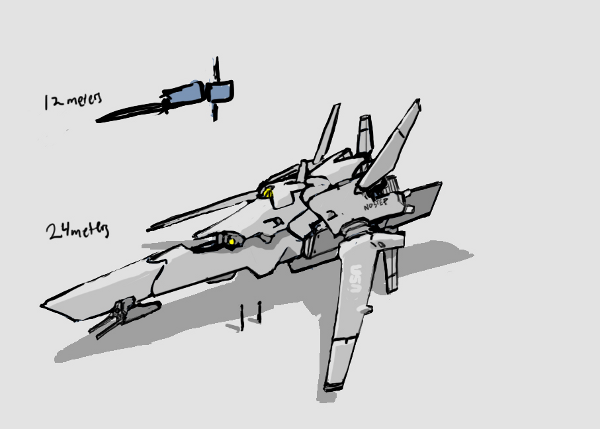 Give it a fresh coat of metal paint and ship it off to the modelers. A ship is born!
on the way of getting in-game the katana actually lost the front turret.
This is how it looks in game right now: