Current build: Alpha 1.12.3.4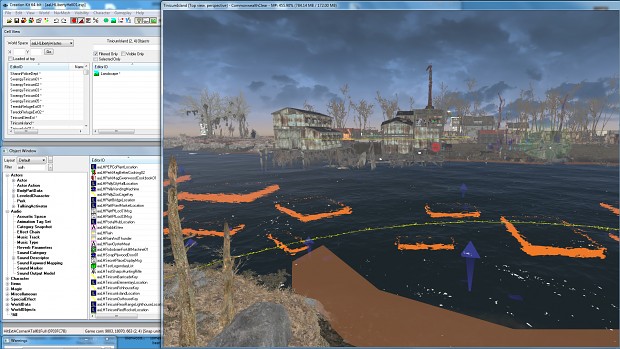 Sup folks! Here's a brief progress report on the mod, particularly in regards to terrain/landscape design in conjunction with mesh placement like buildings & roads. As the terrain design and mesh work is being conducted, it is constantly considered that all changes must align/coordinate with the custom Liberty Wastes map image seen in Pip-boy. Also, points of interest, businesses and event areas are added within a grid map and are noted among the wiki page for careful precision of placement.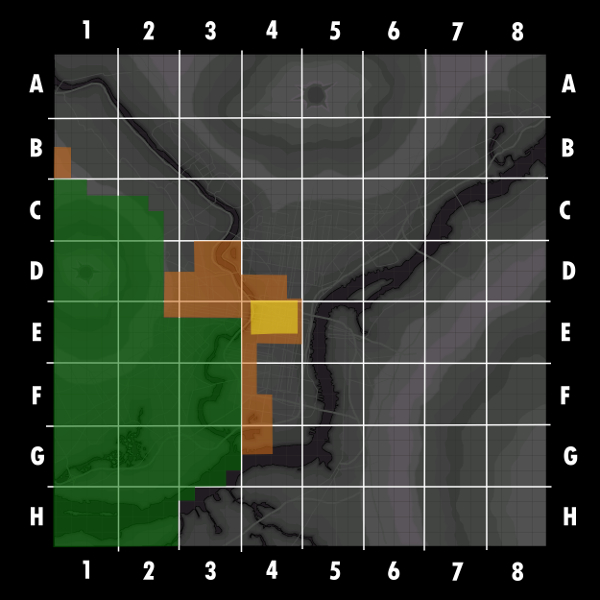 Speaking of the grid map, to get an idea of how much of the landscape has been completed, we added a color index so you can understand the scope of the workload. The green shaded area indicates a workload of 90% completed with the remaining 10% workload consist of Navmesh generation, actor placement, minor detail work and encounter zones (all these are left for later production). Orange indicates work has started in that area with a workload of 80% or below. Yellow is the area that is currently being worked on; Center City between Independence Hall to the East and the Schuylkill River.
This current area is one of the most tedious areas of production due to the increase detail work and vertical workload via skyscrapers. Also since most players experienced lag while playing some the intense, process demanding sections, we took that into consideration and wanted a city that ran much more smoothly; although running into some lag may be inevitable. Optimization in the city is important and has to be in the back of our minds when creating content for this area.
To understand the scope and magnitude of Liberty Wastes, picture how big the Commonwealth is in Fallout 4 and that vastness is relatively equal to the Liberty Wastes. In actuality, Liberty Wastes is a bit bigger due to the border extending past the map image, unlike the Commonwealth whose borders cut into the map..Both worldspaces are 64x64 cells.
All other aspects of the mod along with their respected developers will be thoroughly explained in future progress reports so keep on checking here for updates.
-Death Leopards