We glad to show you a leveling system we working on now. There are six attributes player can upgrade:
Throwing speed - Increase drink throwing speed by 1.5% per each point
Damage bonus - Increase damage by 1% per each point
Tips - Increase money player receive for each drink by 1% per each point
Life - Increase life per each point
Knockback - Increase knockback distance by 0.1 meter per each point
Freeze time - Decrease visitor's move speed by 50% by 0.1 seconds per each point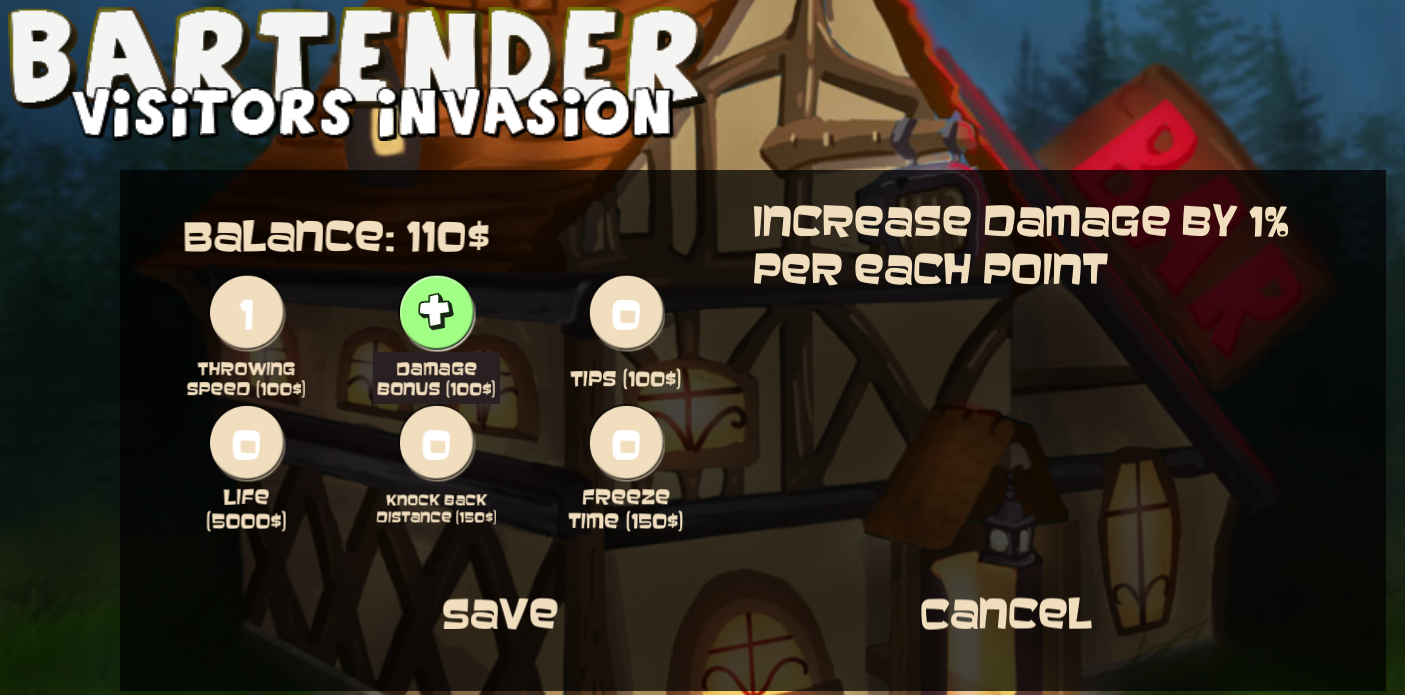 We also improved authorization system, and now it's support all related features, like sign up, validation, restore password.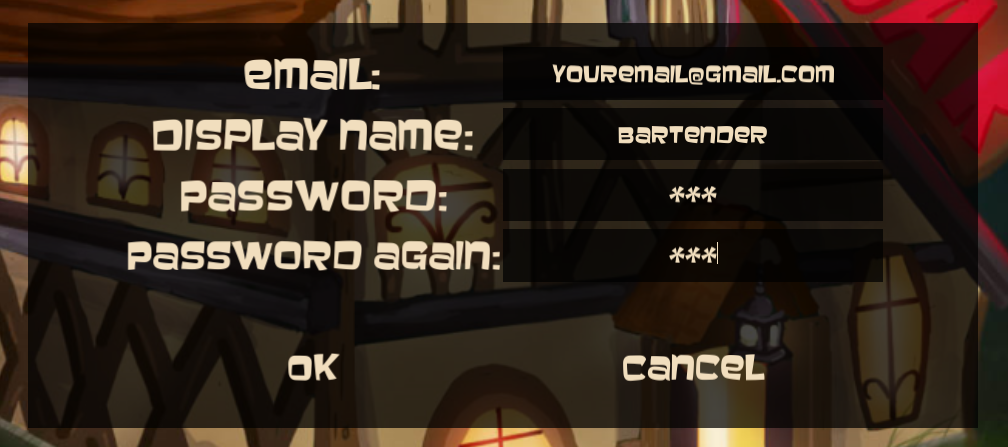 And as bonus, we want to show you new character arts, our artist working on!

All that features will be added soon to demo preview in couple of days.