Background
The second level of the game (just a reminder that the level of tutorial does not form part of this account), was the focus of development. Several things were done to adjust the level, since revisits the textures in photoshop for the terrain, passing through the creation of new models of shrubs and foliage and finally putting it all back in Unity to balance the gameplay.
Need a gardener?
This level still needed some new objects to a balancing in the scenario, and at the same won't be so repetitive. I made a new model of Bush to compose the scene.

The polycount scenario was a little high (close to 8000 tris), I still have to do more tests of performance and also delete some phases that don't actually appear at any time in the game.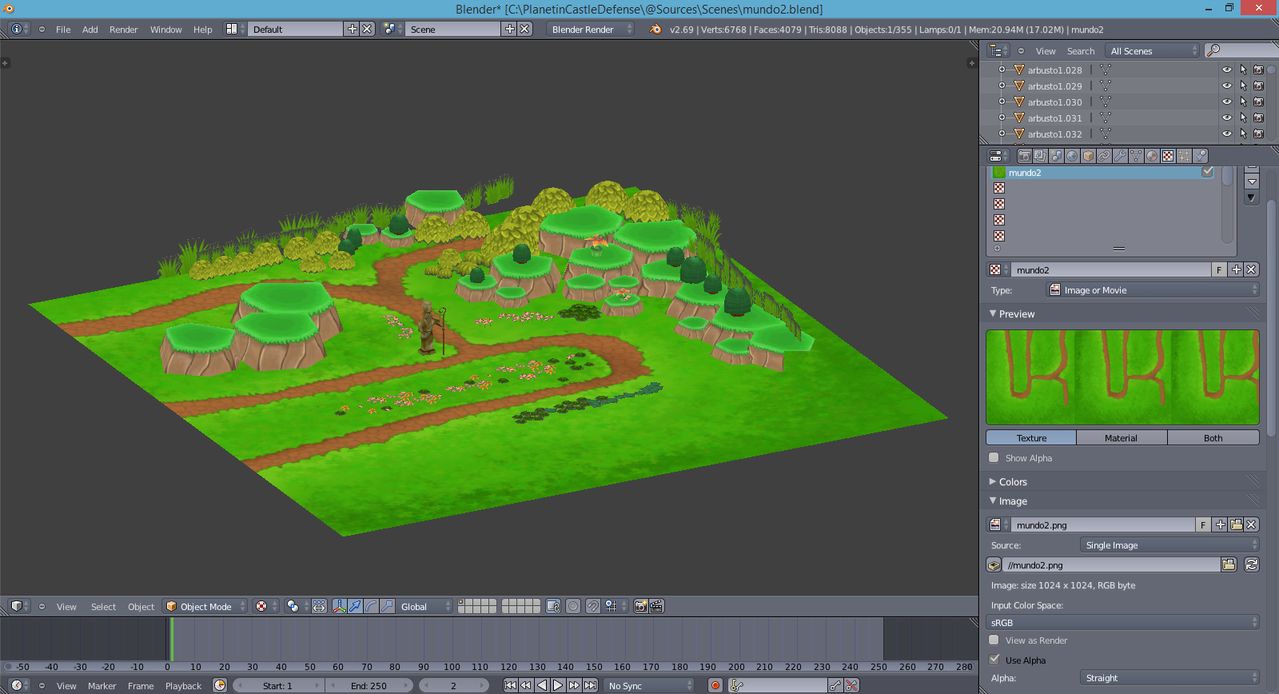 And then...
After many textures adjusted, some models were created, it was time to return to the development of the game in the main point which is the gameplay.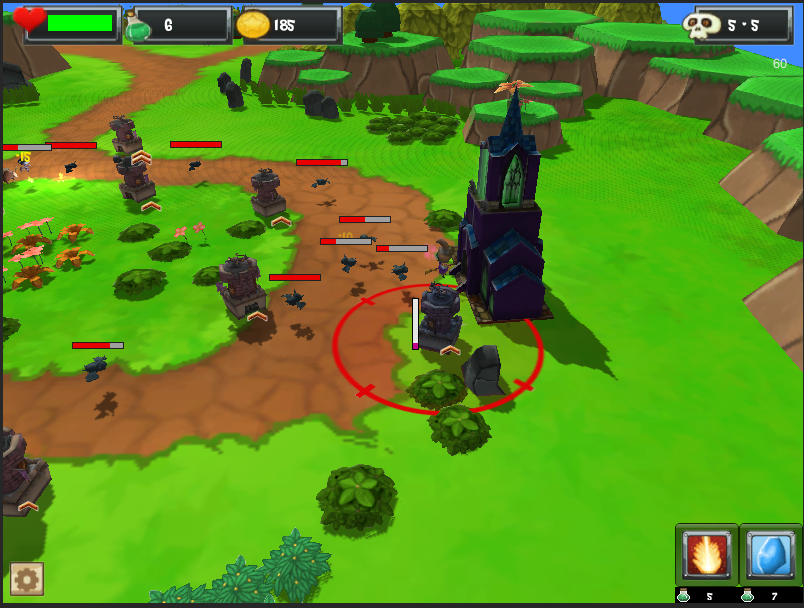 I made a good fit in the way of enemies to the base, and began to redefine the process of display of enemies off the screen.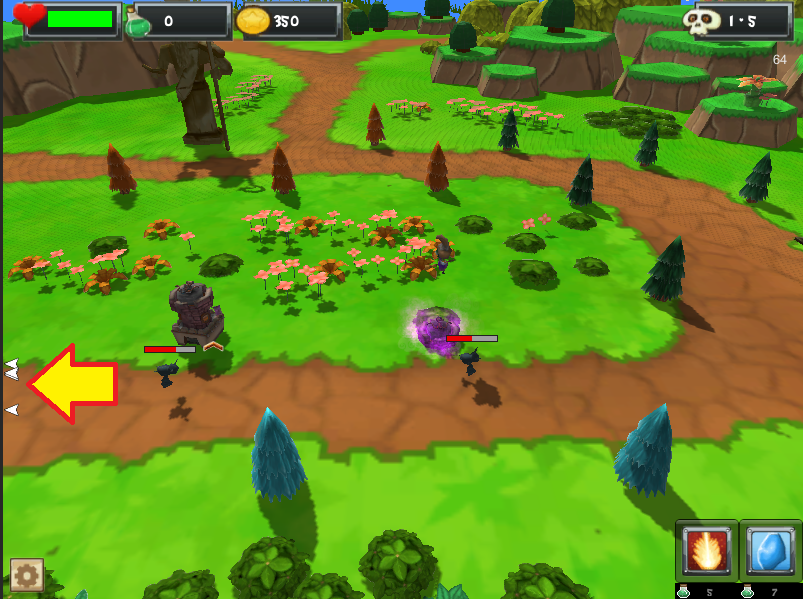 The positioning of the trees is still in need of good adjustments, because without special attacks can still finish the stage 100% (proof that I still need to adjust the gameplay).