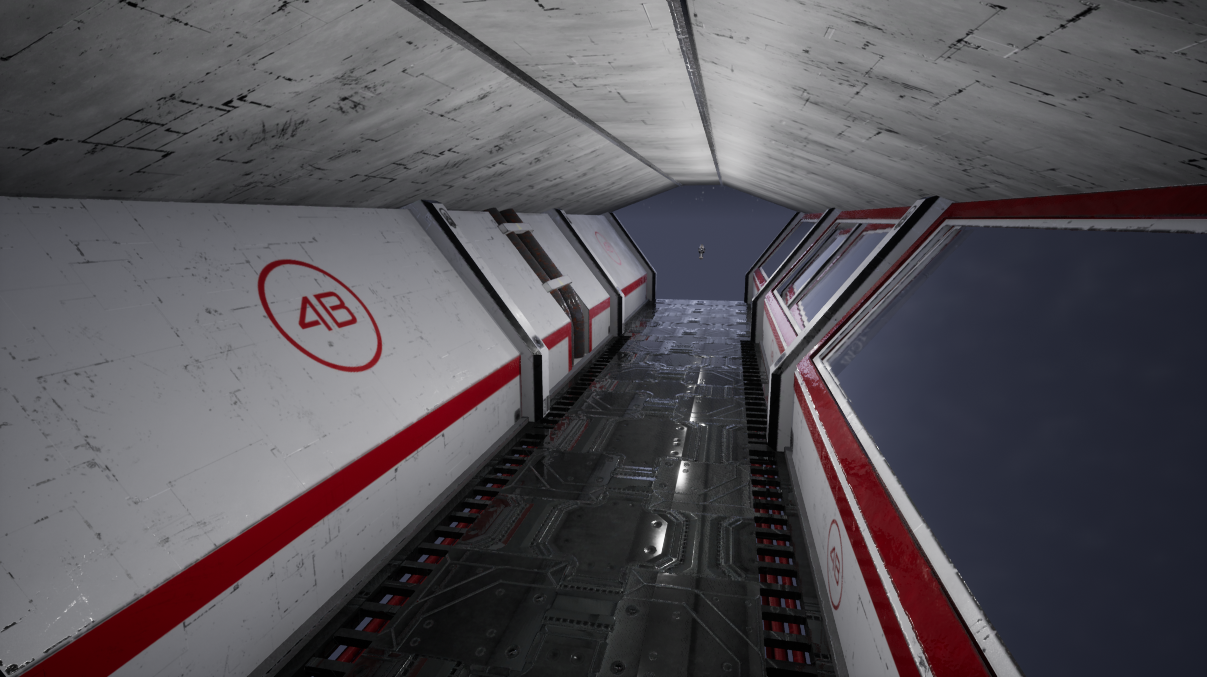 Above is a base design of a corridor for the game. This is a nicer corridor which would be one that is used often around living quarters. There will be any types of corridors, some with many pipes and electrical around as well. There's still lots to add to this corridor, this is just a base layout, and as time goes on, you'll see more and more added.
In the next few weeks you can expect to see gun designs in the engine, and more level design as well. Everything is in very early stages, but I hope you like what you see so far.
Feel free to ask any questions you might have regarding the game or anything. Thanks.