Pier Pressure 0.2
This week brings some minor improvements and additions to the pier level found in Gunload.
The overall layout has gone over a big change; originally the layout was a giant U, or a horseshoe shape, but it is now a giant circle.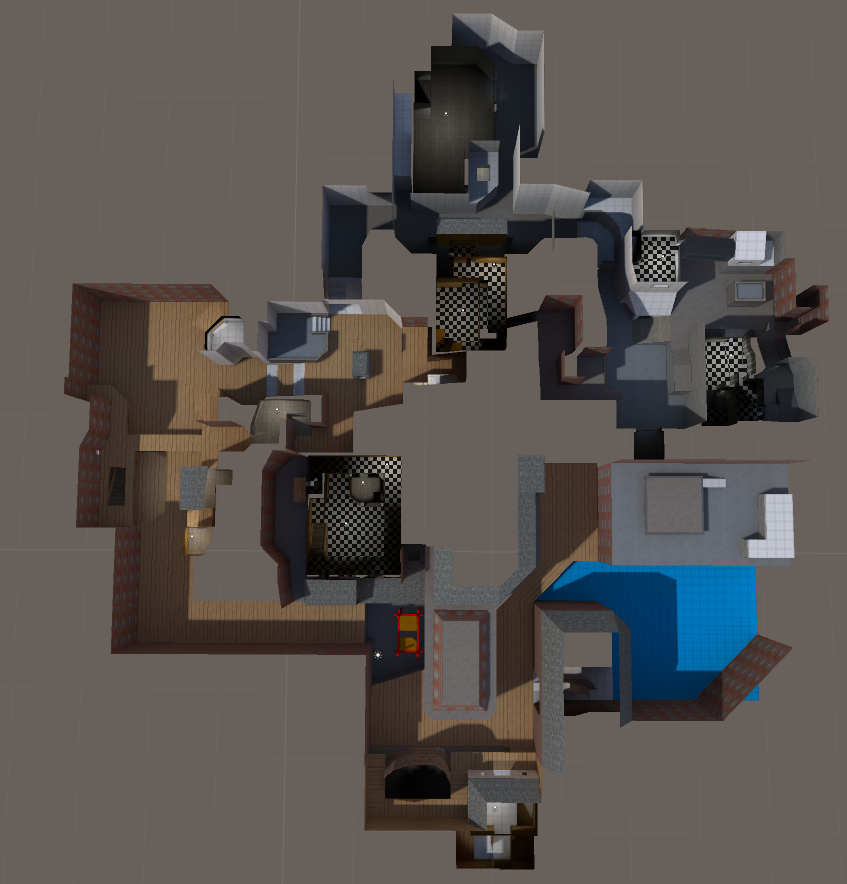 The starting area is now on a helipad on a roof of a building; if you fall off, you will die. The exit to this level is within sight from the rooftop, teasing you.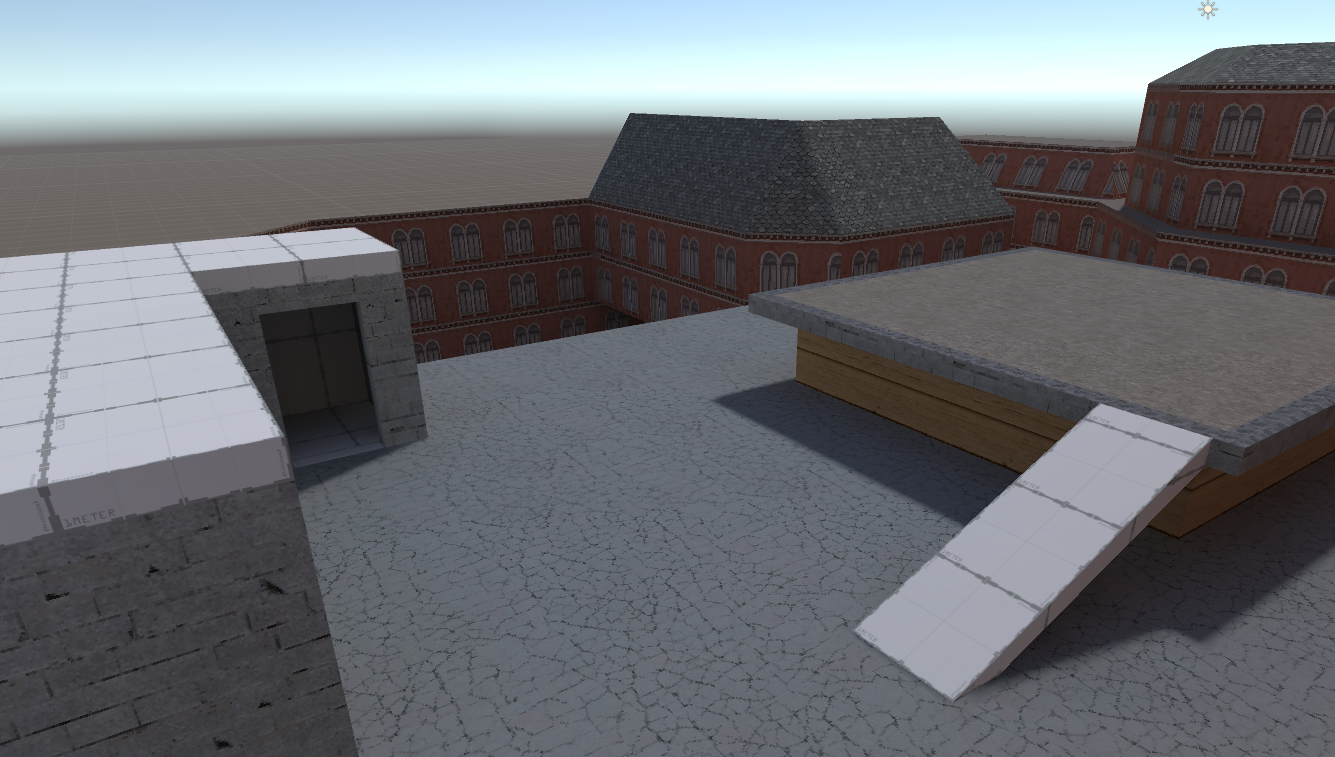 A food court in the boardwalk section. The next time you see this area, it will be furnished with new detail objects like chairs, food cups, wrappers, carnival flair, the works!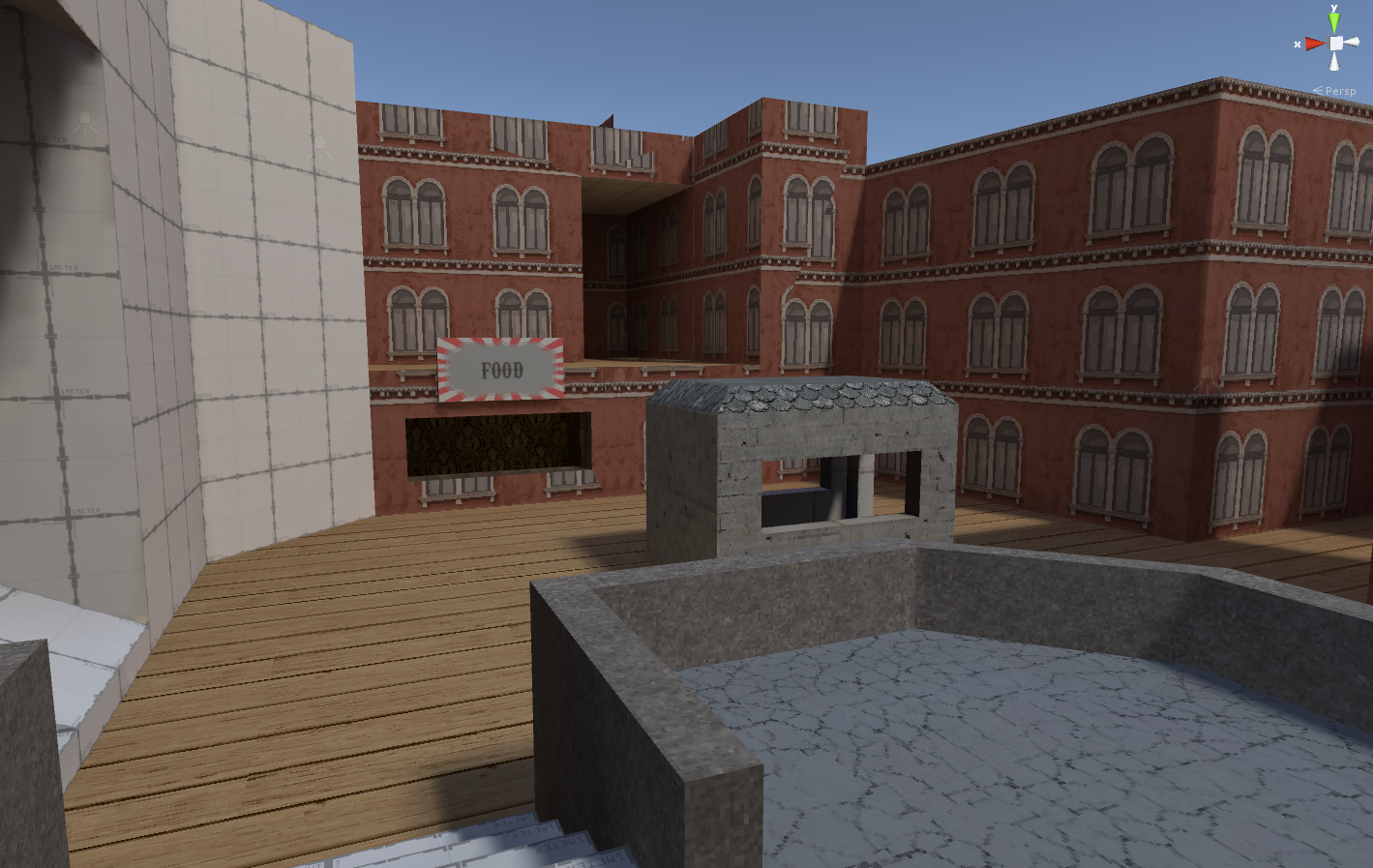 A two-story bungalow hiding items (and something else?) inside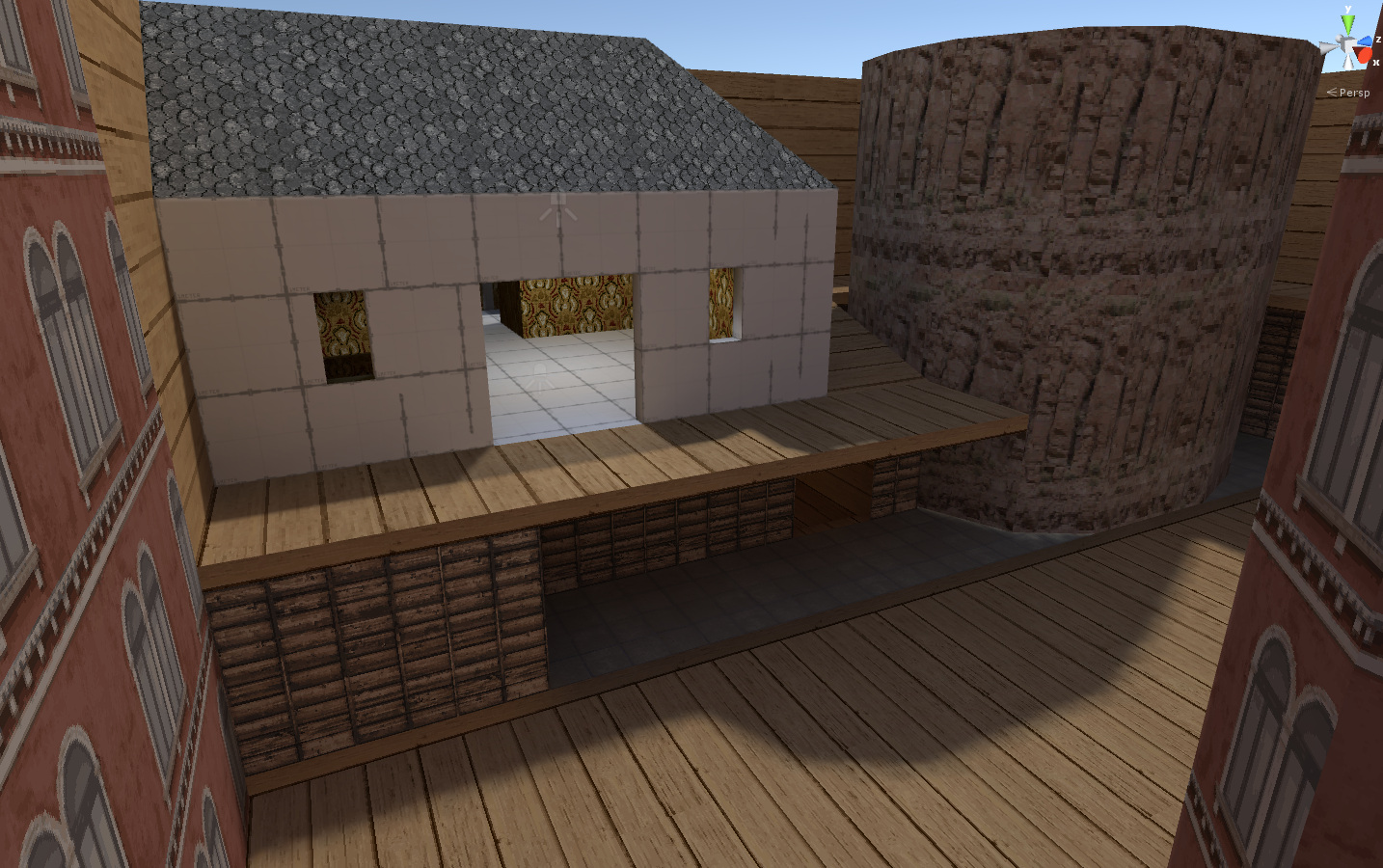 A platforming section; if you fall in the area under the red beams, you die; the camera is inside a building, so these planks aren't just floating in the air. The Guard is also posing to show the dimensions of the area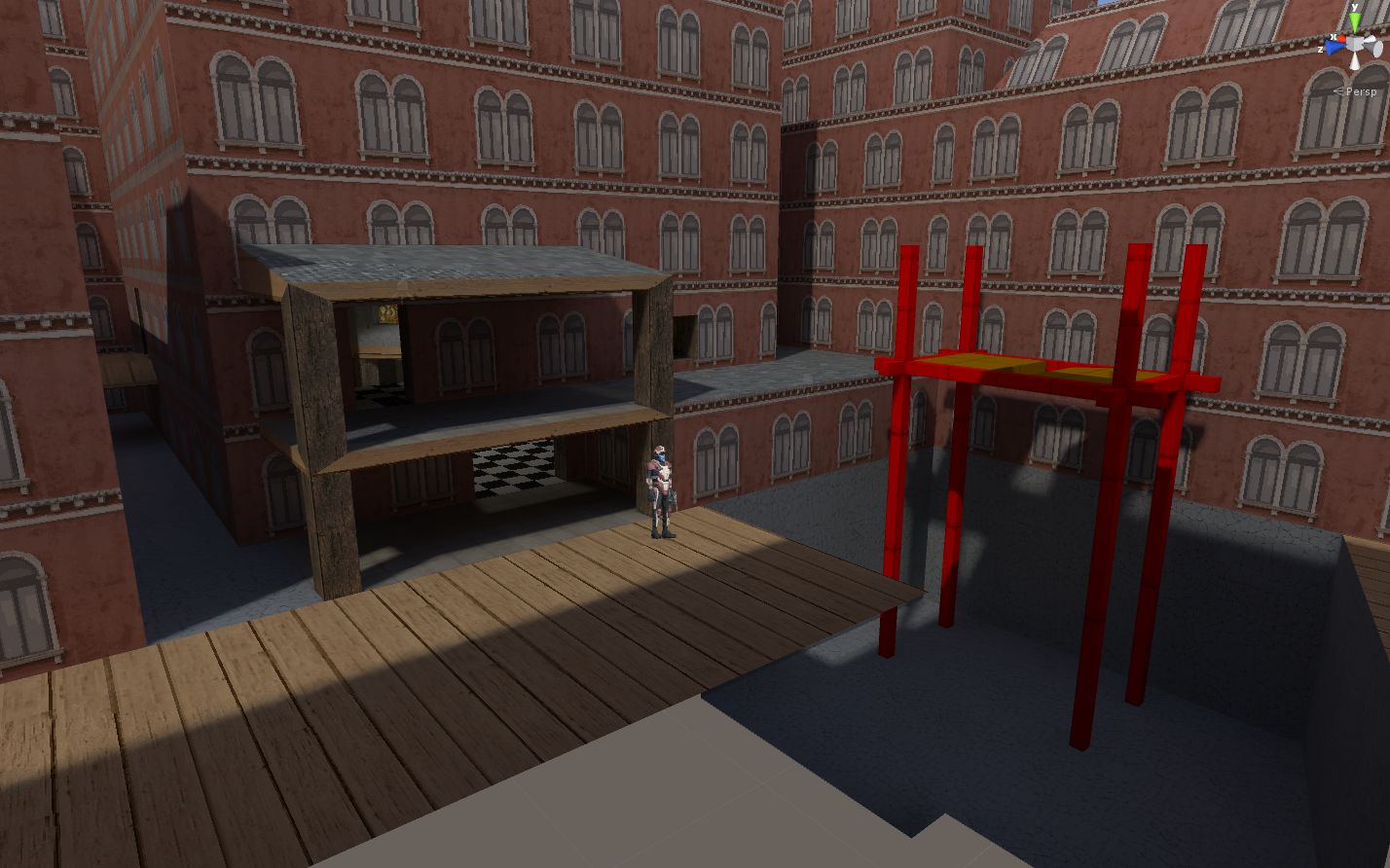 Next week will have a few smaller details littered through the level along with new textures and newer lighting.