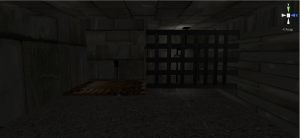 I've been working on my next level for awhile now. Been planning for a bit on what direction that I wanted to take with the level and now in full swing in modeling the level out.
I wanted to show you guys on the progress that I'm making so far. As you see up top, is a mini preview of my next level. It will have a elevator that will get you to the top where the actual "Fun" begins :). It's actually shaping up to be one big level. I had some comments on some other stuff that people thought it was too short....Well guys, you will finally get a long one. This will be a dramatic step up from the first two levels. With more stuff you have to get to get to the next level.
I'm still designing this level, and I may put this up as a alpha release too. I don't know yet. And as of right now, I've yet decided on how many levels to go from...Heck, I haven't even created the main menu yet! I think I will get with that while working on Level 3. I may hold off till Unity 4.6...Or I may be impatient. We'll see in time....
Well, I hope you guys like the preview. And as always comment!