Skara's gamedev team streams live on Twitch
Now that Skara is a playable game means it is now also a streamable game!
So the team has taken advantage of this by playing the game live on Twitch and talking about how the game development is progressing, issues in the process and what's coming next.
These streams are meant to be two-way conversations with anyone interested in Skara. We are happy to answer questions and react to opinions, or just make friends with people who are interested in the game.
So go ahead and get involved! Streams are typically Friday evenings UK and Europe time, though this is liable to change based on popular demand.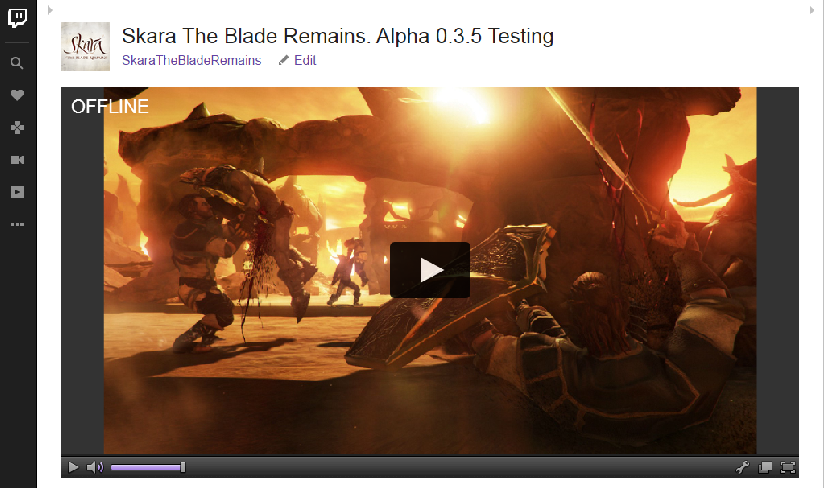 Did you miss a stream? That's okay! We keep the highlights from the last stream for you to watch anytime, anywhere.
Want to stream Skara yourself? Feel free! We are excited to see how other people play the game, and a stream is the best way to do this. Of course, remembering the game is still in Early Access is very important if you want to stream it, since you may run into issues and other Alpha version problems.
LugdunonTG as done it, check out he's stream, then play it yourself!