In Formula Wincars, you can expand your collection of drivers and cars, customize them, and acquire all kind of products with the money you earn playing the game. In our store you can use two different "currencies": Driving Points (which are earned by playing the game) and Wincar Credits (which can be acquired with money). Because every product in Formula Wincars can be purchased with both, the entire catalogue is always at your disposal!
All of this is done with our Store. Do you want to know how it works?
First of all, our Store is divided into three main parts:
FRONTEND: The visual aspect of the store. It's what players see, where available products appear among their price, description, etc. It's divided into subcategories and it has a search bar, tag search, and other features to make it very easy to navigate.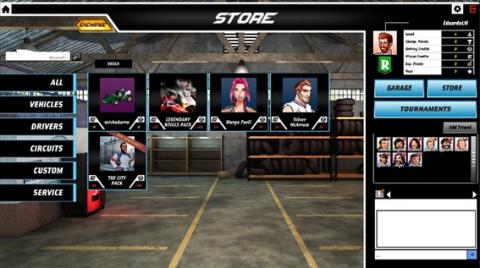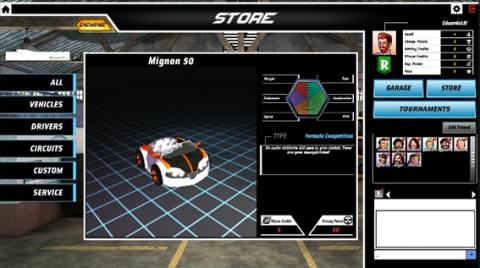 Actually, the Frontend does not really make the purchase, instead it is solicited through a "request" to the Backend, and after several checks to ensure validity, the Frontend with the purchase result (success or any kind of error).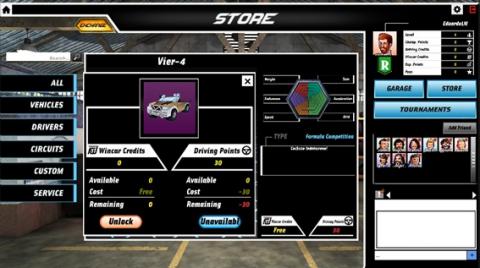 BACKEND: The other side of the store. It is a system composed by the Database and a secure server. It stores what every player has, and all info of every product. Whenever a product is purchased, the Backed has amongst its responsibilities to check if the transaction is legal and to make the operation following the pertinent safety measures. After that, it notifies the Frontend with the results of the transaction through a "response".

PRODUCT MANAGER: This internal tool is used by a person in our Studio who is responsible of managing products and the internal market. She can configure each product to a great extent: time during which the product is available, stock, details and description… This Manager is always sync with the game content, so duplicity or incongruence of the information is avoided every time new content is included, like new drivers or cars.