AvP2 Team Fortress is a mod that brings team, objective based gameplay to the AvP2 game. The game mechanics changed quite a lot, not only from AvP2 or Team Fortress games, but also from the first version of AVP2TF version 1.0.In order to address the steeper and steeper learning curve, we have added a hints mechanism: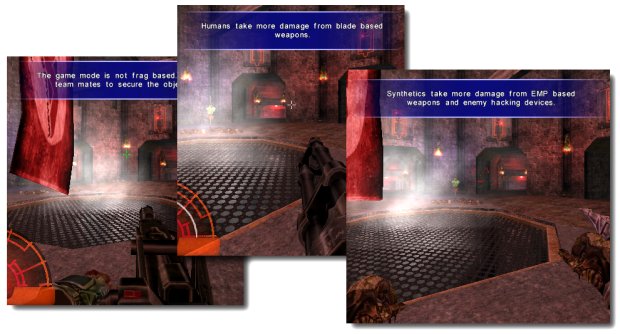 The hints pop up at respawn, randomly, with a 50% chance of getting one. Now, although random, we're still aiming to provide usefull information. What you see above are general hints, aplicable for all classes. But there's also a different type of hints: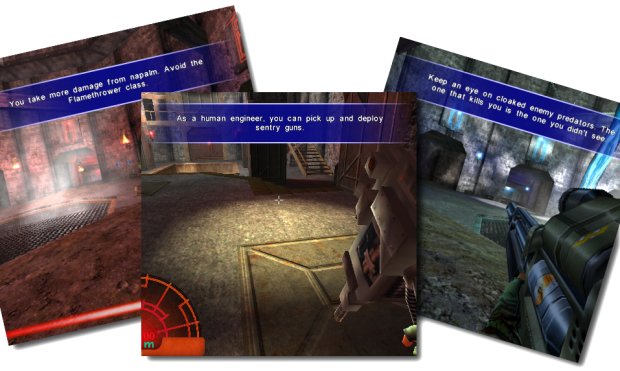 These are the class-speciffic hints. They serve as training messages, hinting special abilities or usefull tactics for that class. When you do get a hint (50% chances) there's a 50% (yes, again 50%!) of getting a class speciffic hint.
The hints can be disabled from the options menu of the game, very much like the original AvP2 game.From what we've been testing, the hints do not feel spammy. Now, what we need is a player who never played AvP2TF, to give us feedback ...