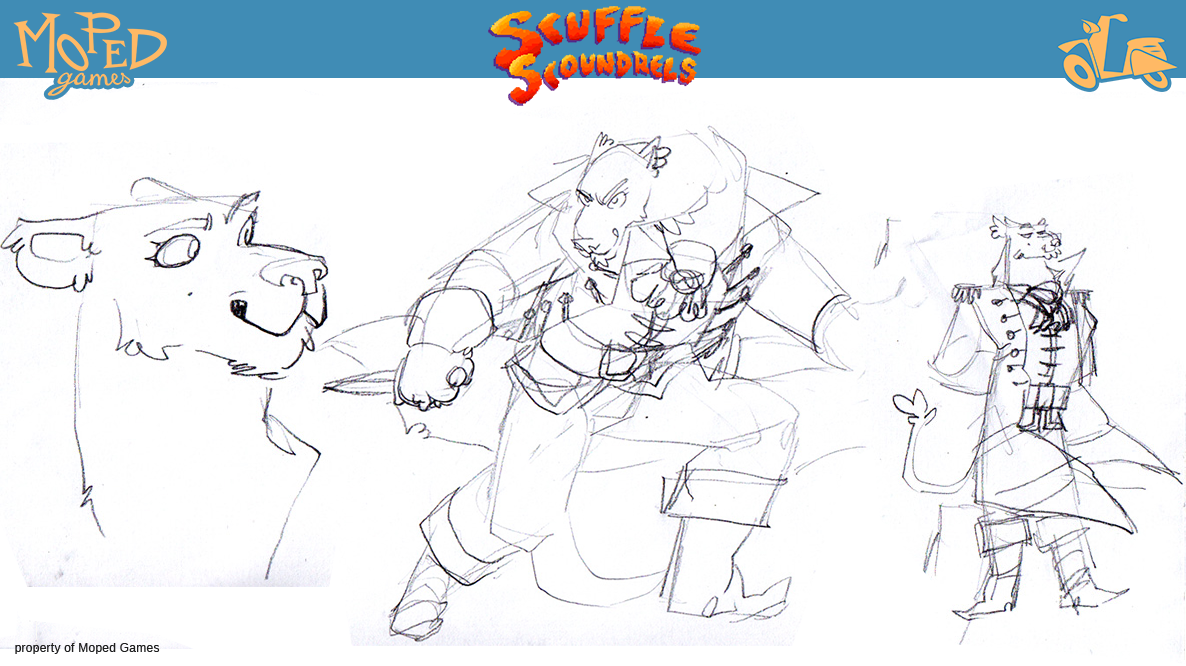 The Lioness Leowin is one of the pirate captains, she is the stoic, brave and proud type, so we worked hard to make her reflect those qualities. First we worked very loosely in regards of style, and then the tried simplifying her down to a more readable character.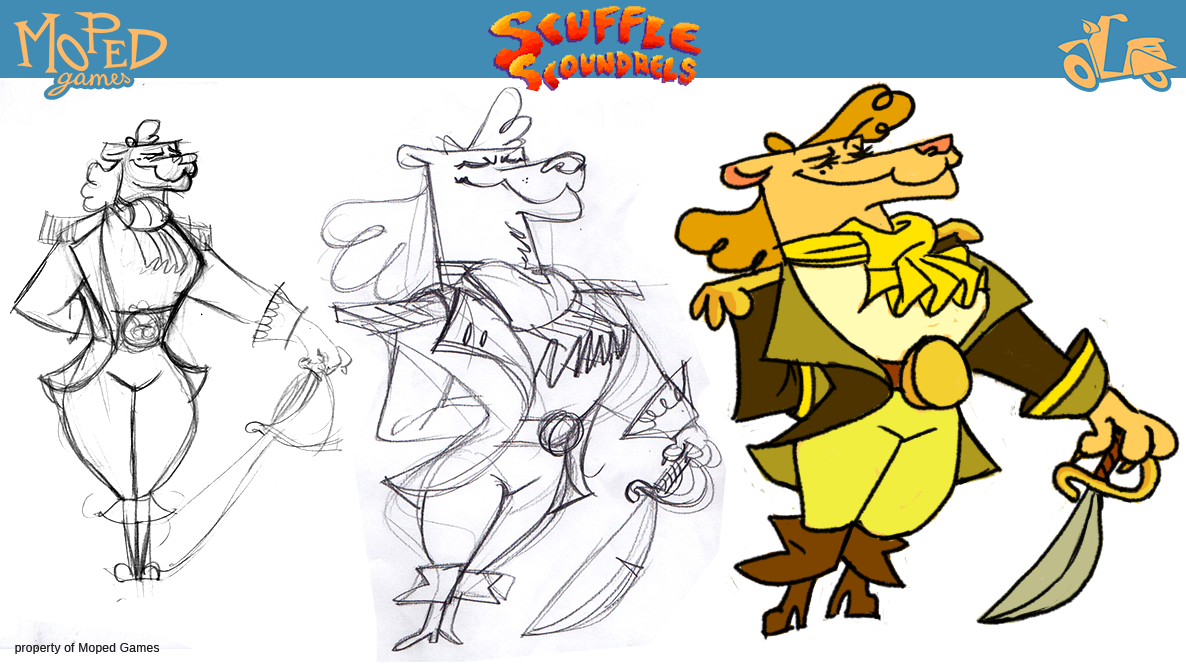 Her pose and expression is very important, as they are the most effective tools we have to telling the story of who she is. We chose to go with a very stable pose, straight up without too much action.
Her facial expression is clearly superior, considering herself righteous she is not afraid of her pride.
Her outfit is very inspired by the English navy in the days of scallywags and buccaneers.

In the end we chose to remove her hair and make her a bit more fierce and energetic than the relaxed pose in the picture above, below you can see Leowin commanding her ship onward to new adventures!