Legends of Pixelia has been greenlit
I'm very happy to announce that Legends of Pixelia's Steam Greenlight campaign has successfully finished.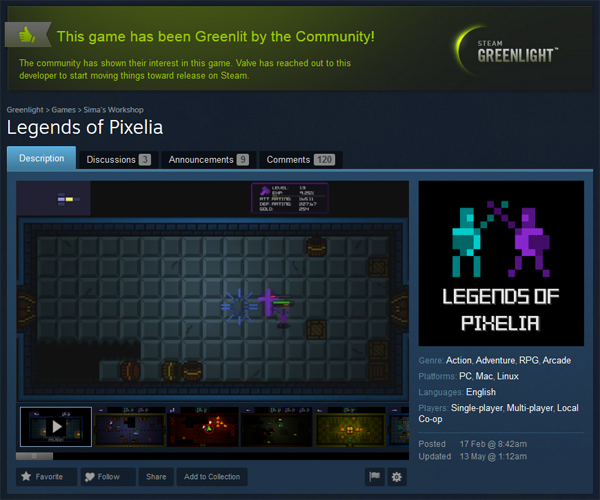 Thanks to all of you for the votes, the feedback and the support. You are great!
Everyone who owns a copy of Legends of Pixelia (via Indiegogo, itch.io or Kickstarter) will receive a Steam key once the game is available there.
Kickstarter

Legends of Pixelia full version + Steam key for just 5 euros.
kickstarter.com/projects/sima/legends-of-pixelia
Please pledge and/or share the link to the campaign. Thanks!
-Sima