Dynamic Lights
I used the last few weeks to experiment with dynamic lights for Legends of Pixelia. The result is a whole new visual style, it's darker and looks more dungeon-like.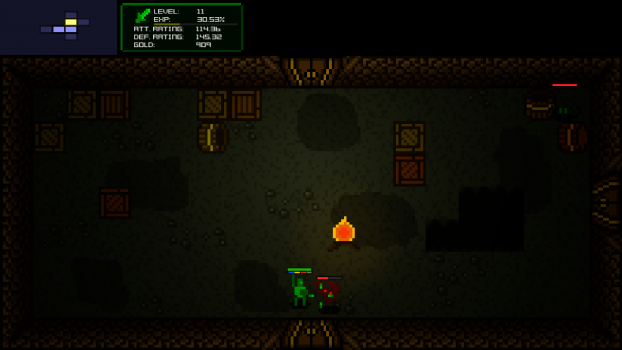 There is one main light source in the center of every room. Its color can be adjusted to match the dungeon's theme. The above screenshot of the caves is supported by yellow light, whereas cold bluish light is a good fit for the crypt: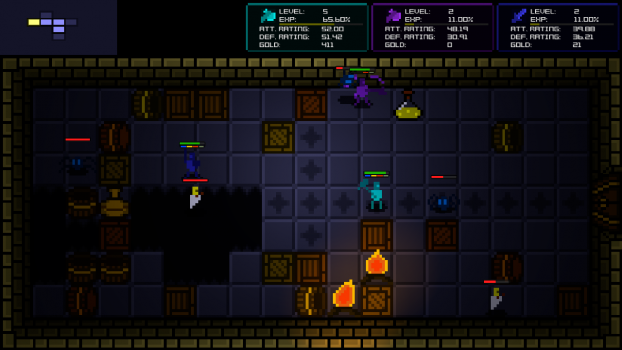 Not only the centered light source can emit light, objects like torches can too. All light sources have a flickering effect of different speed: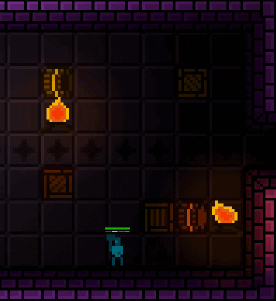 The light of multiple light sources adds up, take a look at the shiny barrel in upper left corner: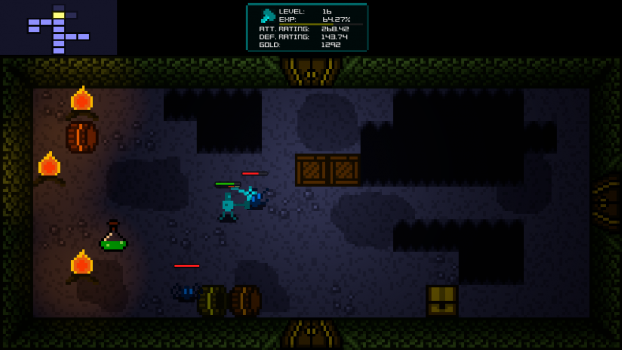 A new demo video
The new demo video features some gameplay scenes which show assets from the crypt and the caves, as well as a boss fight and some PVP fighting. Turn on your volume to listen to the "Boss Fight" theme from Legends of Pixelia, composed by Sebastian Stern:
That's it
I hope you enjoy the shiny new look of Legends of Pixelia as much as I do. Want to learn about LoP and its development? You can follow me via Twitter, indieDB, Steam, Facebook or take a look at my DevBlog.
By the way, I recently updated the landing page for Legends of Pixelia, click here: www.legendsofpixelia.de.