What's new?
Hello! I've worked a lot and prepared a 1.0 release version that's close to being finished. The new version will feature some cool stuff like the Vamp Hunter and the Mage hero classes.
Steam Review
Your help is needed! If you own a Steam copy of Legends of Pixelia, please consider writing a review. Take your 10 minutes and support the growth of the community. :-)
Here's a screenshot showing how to get to the review screen: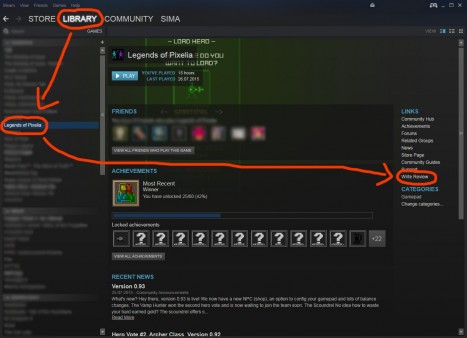 Thanks in advance!
Version 1.0? When? What?
Version 1.0 will be ready sometime between early and mid September. In this post I'll tell you more about the upcoming new hero classes.
Vamp Hunter
The Vamp Hunter will join the team as a medium ranged fighter. Clear dungeon 5 to unlock this hero class. His skills are inspired by a great vampire hunter video game series.

Napalm, slow moving flames with a medium range and pushback: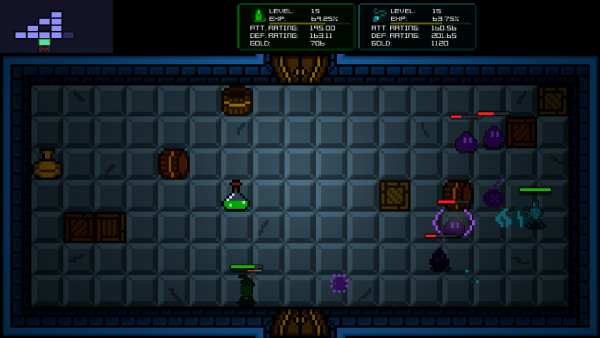 Orbit Shield, 3 holy crosses orbit the player and deal damage: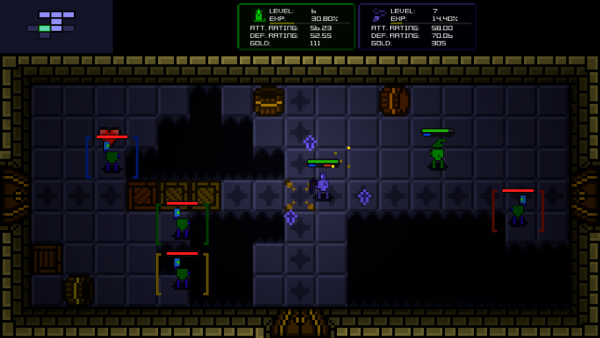 Boomerang, changes the direction and flies backwards: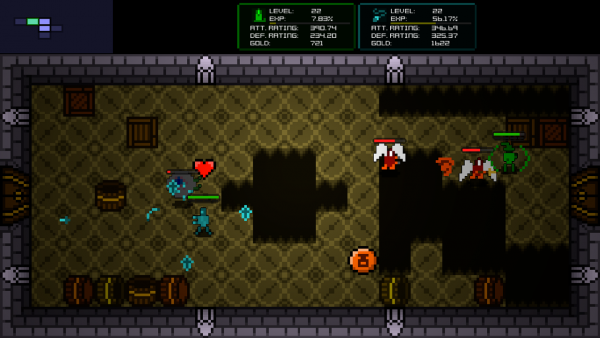 Mage
It's a kind of magic, magic. ... MAAGIIIC! The Mage unlocks after beating dungeon 6. Mages are specialized on chaotic area damage spells.

Snake Bolt, medium ranged piercing shot that splits: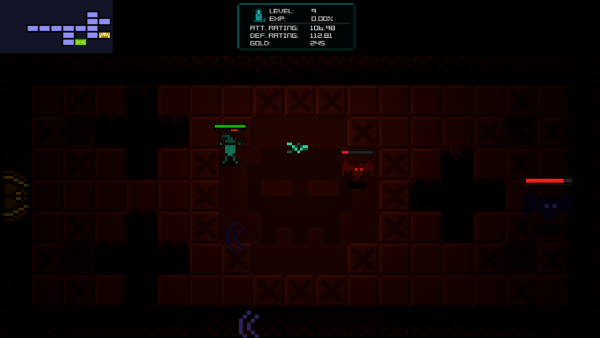 Fire Ball, explodes on hit, (BOOM!):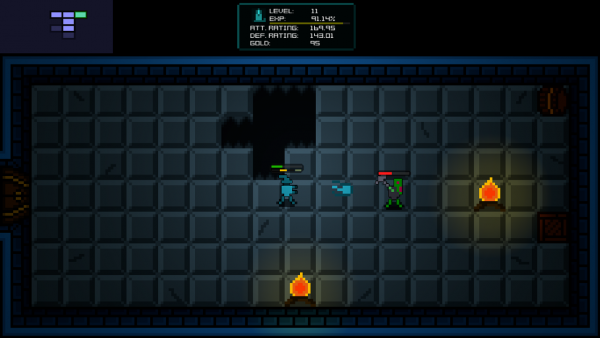 Comet Rain, calls lots of small meteors: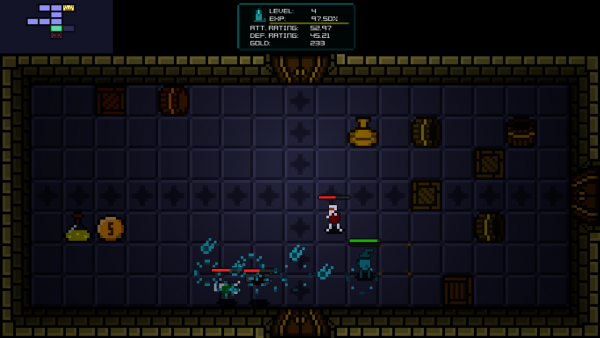 That's it
I'm super excited about the release. I did some tests and I really like the upcoming version. Two new hero classes and more coming in version 1.0. For more info, stay tuned!

-Sima