Wow it's June already… mid June to be specific. This has been another pretty busy month here at Horrible Unicorn. We finally announced the game we're working on, Legacy of the Copper Skies.

So that was fun. In addition to that, in the last month we finally submitted to the Square Enix Collective. We're very excited about this, and on Monday June 22nd we'll be going live on their platform!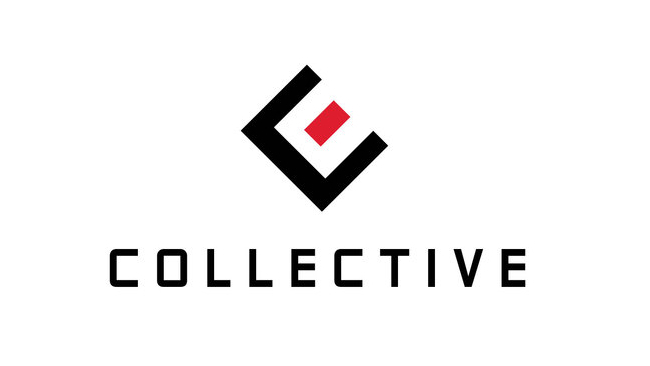 On top of all of that we've been working hard to polish up our basic combat. We added a bunch of cool new stuff. Like a new basic and charge attacks for both characters, hit reactions, a new enemy, tweaked / polished controls a bit, and improve our AI. Hopefully we'll have a video for you in the near future, and you can see what we're talking about.
Also, we have another new hire, Richard Drozdik. He comes to us from Relic Entertainment, EA, and Ubisoft with a bunch of experience. From DevTest to Production to Writing. He'll primarily be helping Holly out with the writing, but will likely help us out with a bunch of other stuff as well (cause we're small and super indie). So welcome to the team Richard! More info on him to come.
That about wraps up our June update. We'll be sharing more stuff over the weekend, and I'm sure you'll hear from us again on June 22nd, but for now it's back to work.
---
For up-to-date information on Legacy of the Copper Skies, like us on Facebook and follow us on Twitter.
---
Oh, as a bonus, here are some new screen shots, and concepts we've released recently.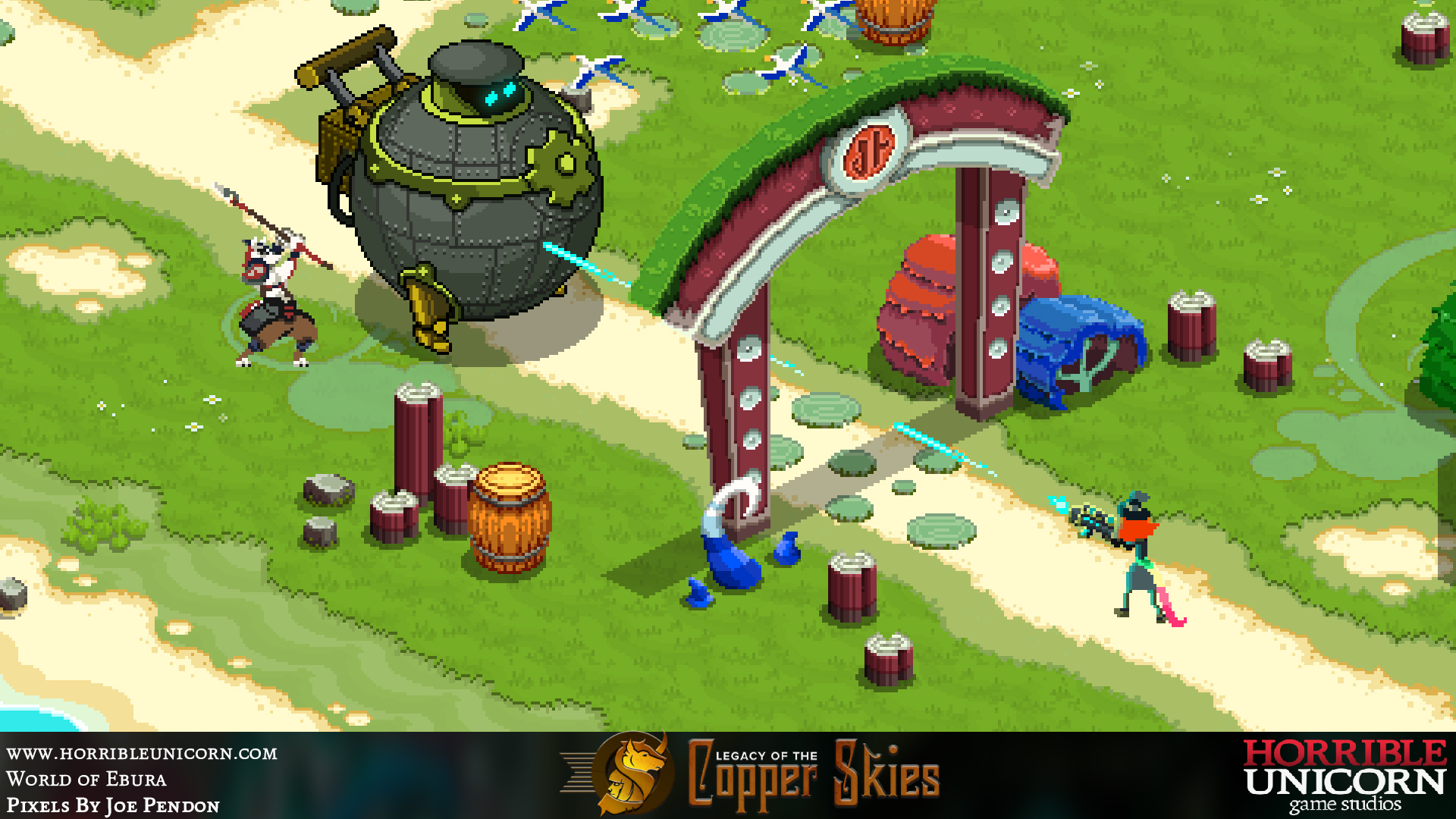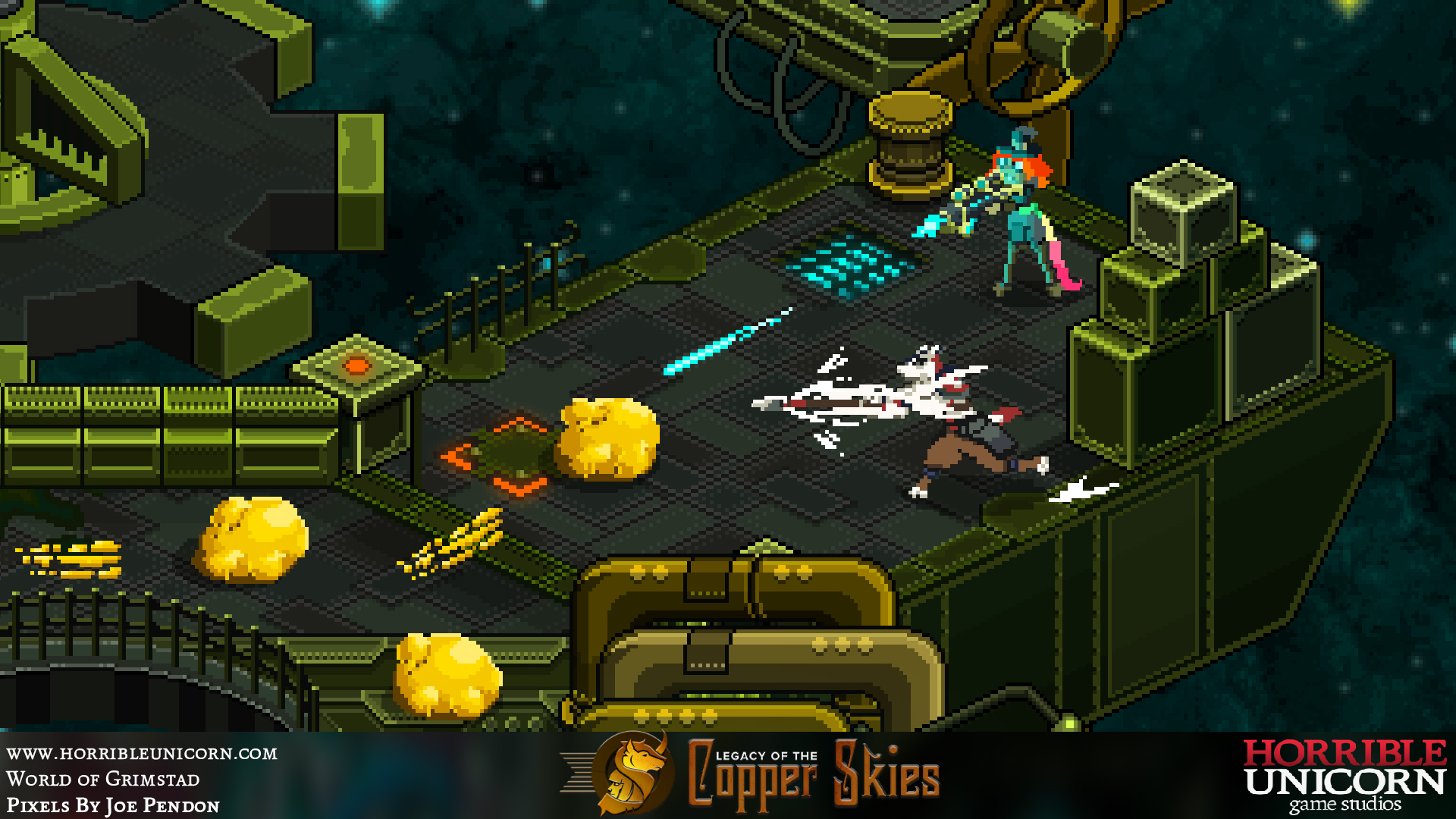 Robot concepts for Grimstad.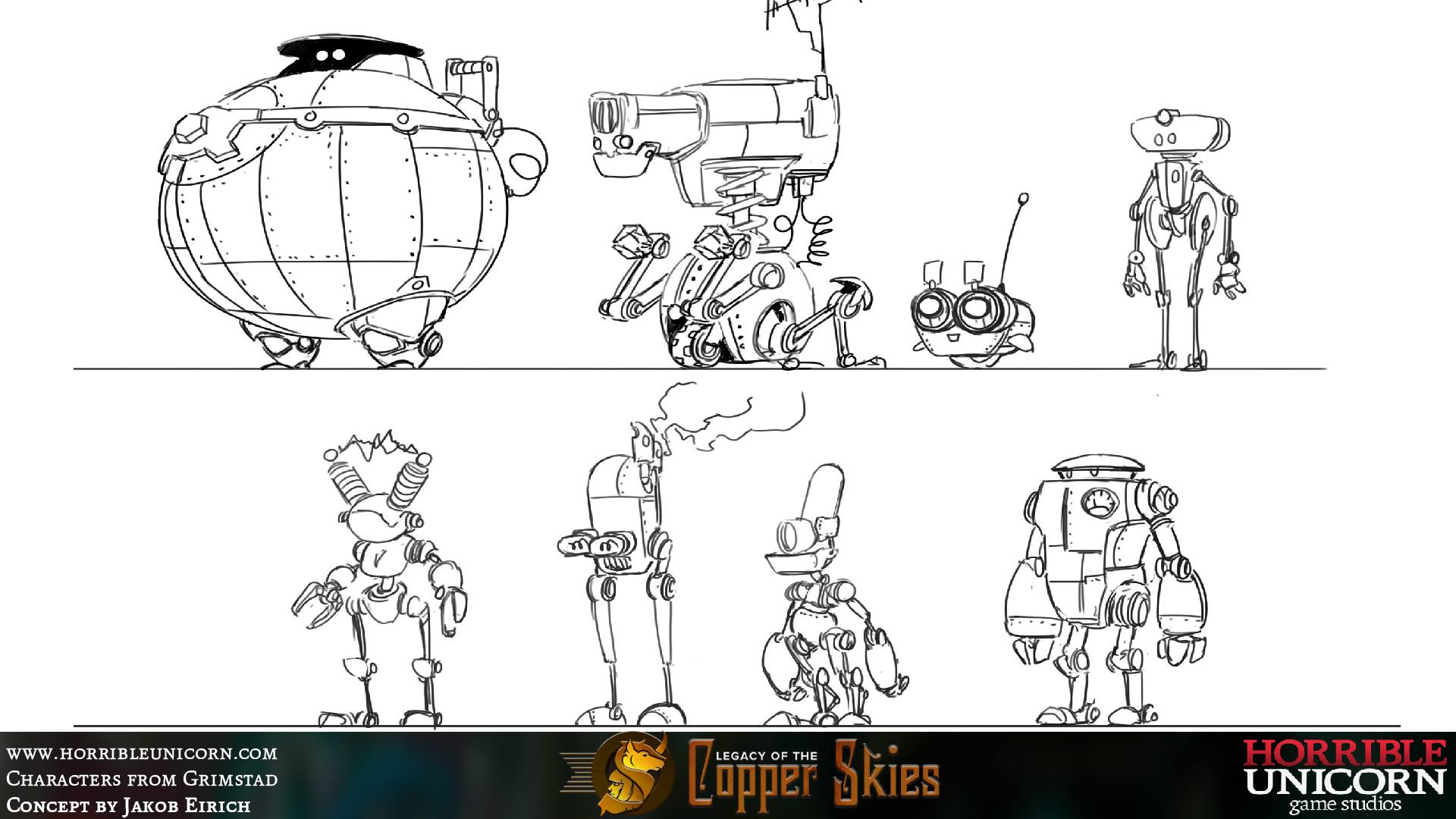 Villager concepts for Ebura.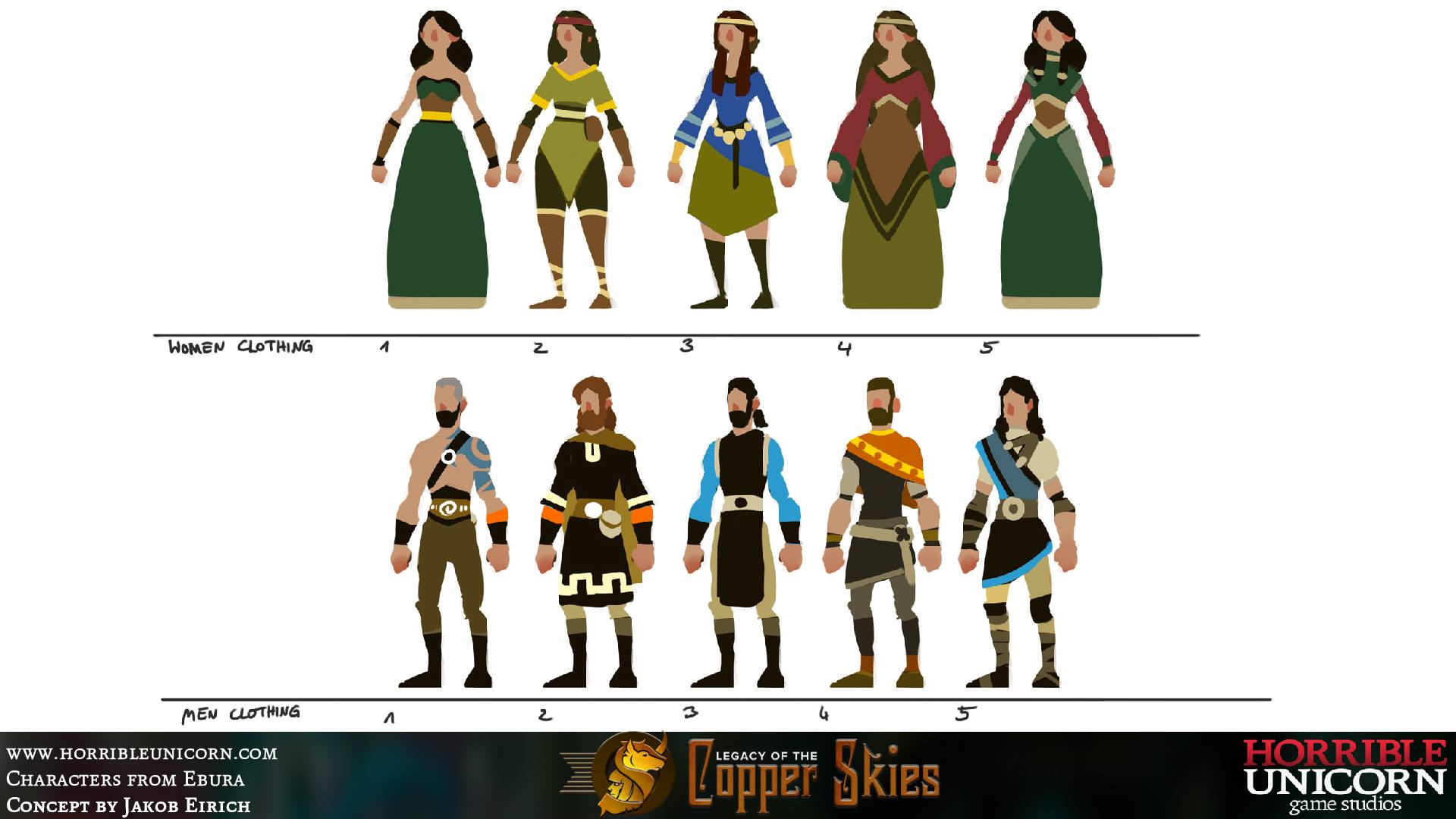 And finally here is our original character concept for our two main characters Tir and Isen.