Hey guys! Despite how it may seem, the game is not dead! We have just been incredibly bad at keeping everyone posted lately, exam time at uni caused us to break our habit.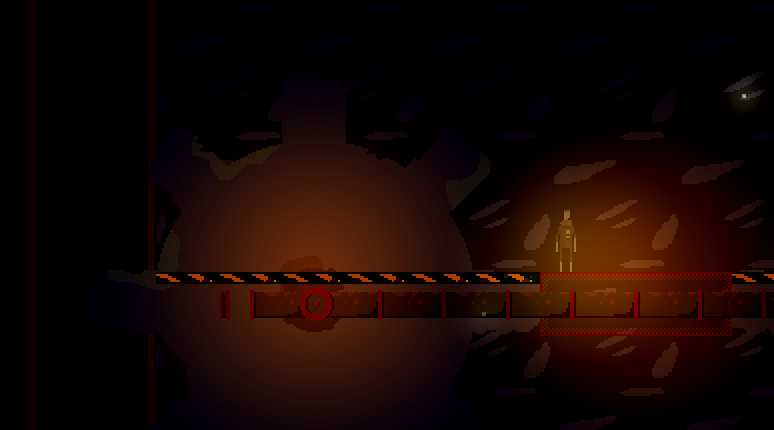 With a game like Proof, it's tough to find the right things to share since it's very story driven, and we don't want to give anything away. However, I'll be trying to share what we're working on much more frequently from now on.
Recently, I drew some trees that the player uses as a bridge in one level. We've been working hard on some of the major art pieces for the game lately, but I can't share any of those because of spoilers.
We've been doing lots of implementing level designs, bug-testing, programming new gameplay mechanics. Here's one of the things we've been working on:
Oh no! How will I cross this hole?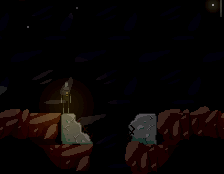 Perfect fit!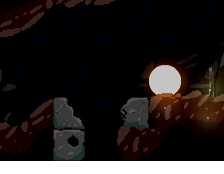 I'll also chuck some gif's in from a while back that we never posted (apparently!):
The Fire Effect: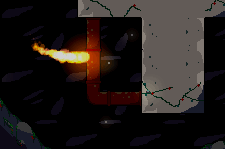 Server Banks: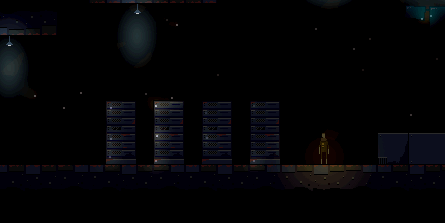 Continuing the work on polishing the second area visually, this level got some loving: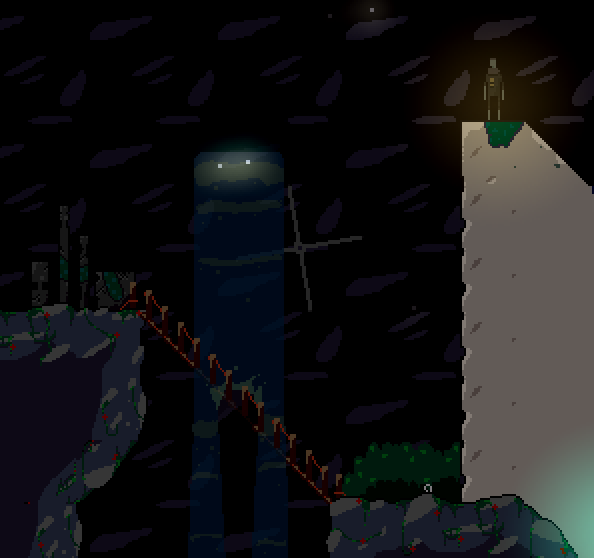 You can clearly see the concrete block tiles there need some work still, but it's coming along from the initial rough tiles we had here. I'm attempting to add some more depth to the levels by including an intermediate parallax layer in the background: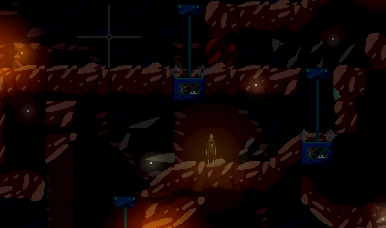 Apparently I can't stop moving further away from our original, minimal style. I'm struggling to think of good background elements to add visual interest with (other than giant rocks) for this area, so it's an ongoing process. We're simultaneously working on different areas of the game to keep the overall quality consistent throughout. The grey concrete area is our next big gameplay section, so graphically it needs the most work: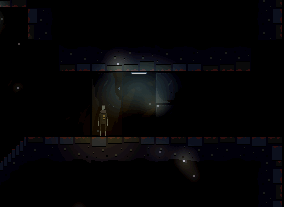 We have nearly finished the last cutscenes! This will be a huge step when they are all done. There are currently 3 or 4 short scenes and a couple of longer ones to do, but there is a lot of asset overlap between them, so they are coming together as a group rather than separately.

As usual, any comments are appreciated. We are sorry there isn't more to show you, but a lot of it is being kept secret because of spoilers. In the next couple of weeks, we should have more graphics to show off from this concrete area and the cliffy area we've mentioned before.