MILE STONE STONE ACHIEVEMENT
---
It's been 4 years since I've wanted this moment to happen. Since the game was just a small UDK mod back in 2013, I've failed multiple times, failed again when attempting to develop FV using the Unity engine, worked my ass off the last 3 months and waited for the right moment, so the time has come.
Fatal Velocity: Physics Combat is now on Steam Greenlight and we're just getting started. I'm hoping to be greenlit before the Greenlight process is shut down entirely... I wanted to have more polish, make things look nicer - but I had this gut feeling that I should post on May 4th and just go for it. I know with all the playtesting I've done for it that it's a fun game. I've been build a community, one or two people join a day, but every time I play with someone who's never played before it's always a great time :) If you want to check out our campaign please do! If you feel we deserve an upvote - please support us and tell your friends! We could sure use the help!

INTRODUCING FATAL VELOCITY
---
At the real risk of viewers not understanding what FV is or how it players how - I made a video attempting to explain the main gameplay parts, explaining that every weapon has an offensive and defensive design to it. For example, Pull gun can tow yourself around, or retract someone in! Or a Push gun and push an enemy back or be used on yourself to rocket jump! You can see it below.
CONCEPT ART (Worlds To Come)
---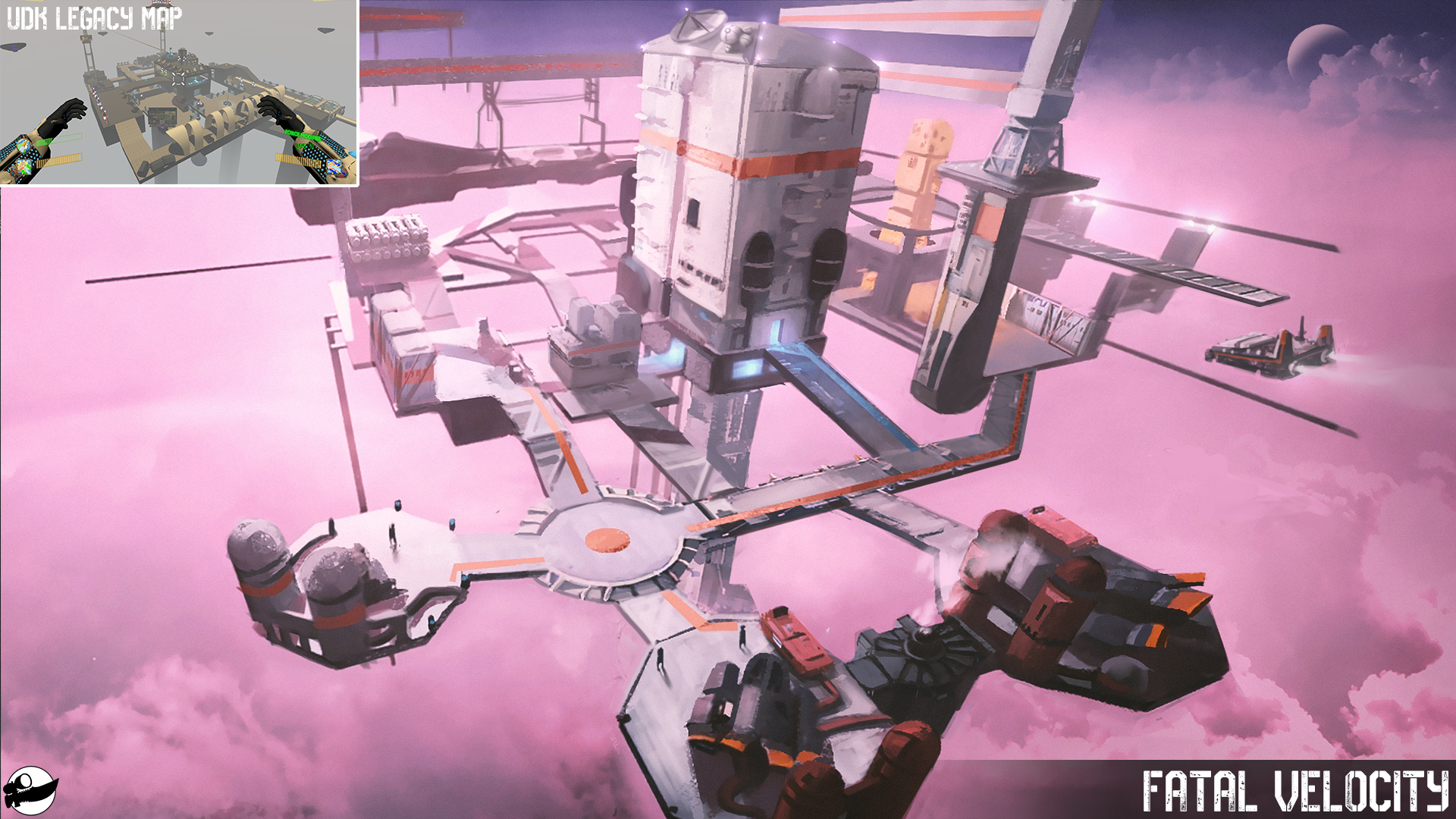 Floating Space Dock, ships come to repair and refuel.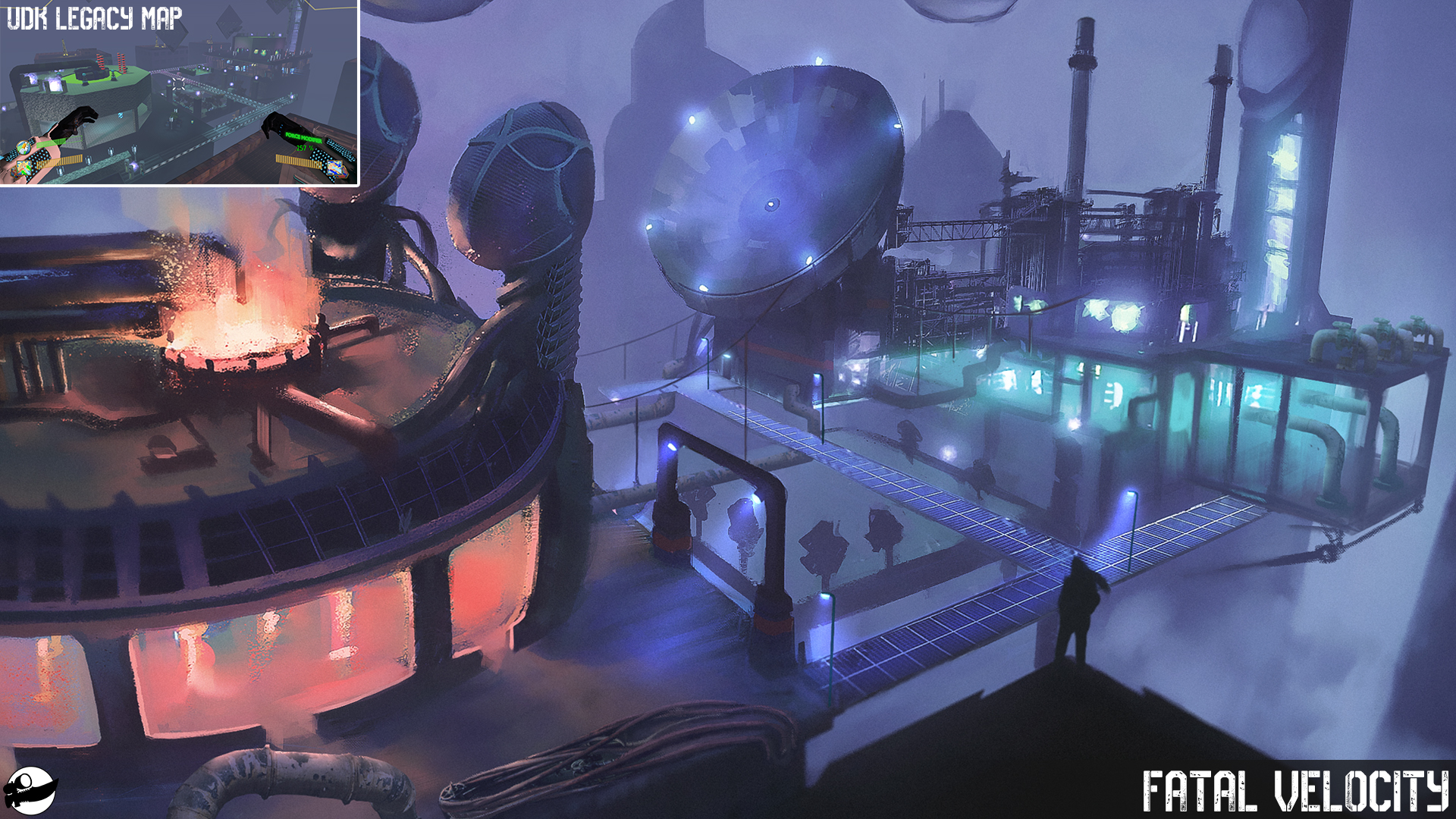 High above all the cities is the plasma processing plant.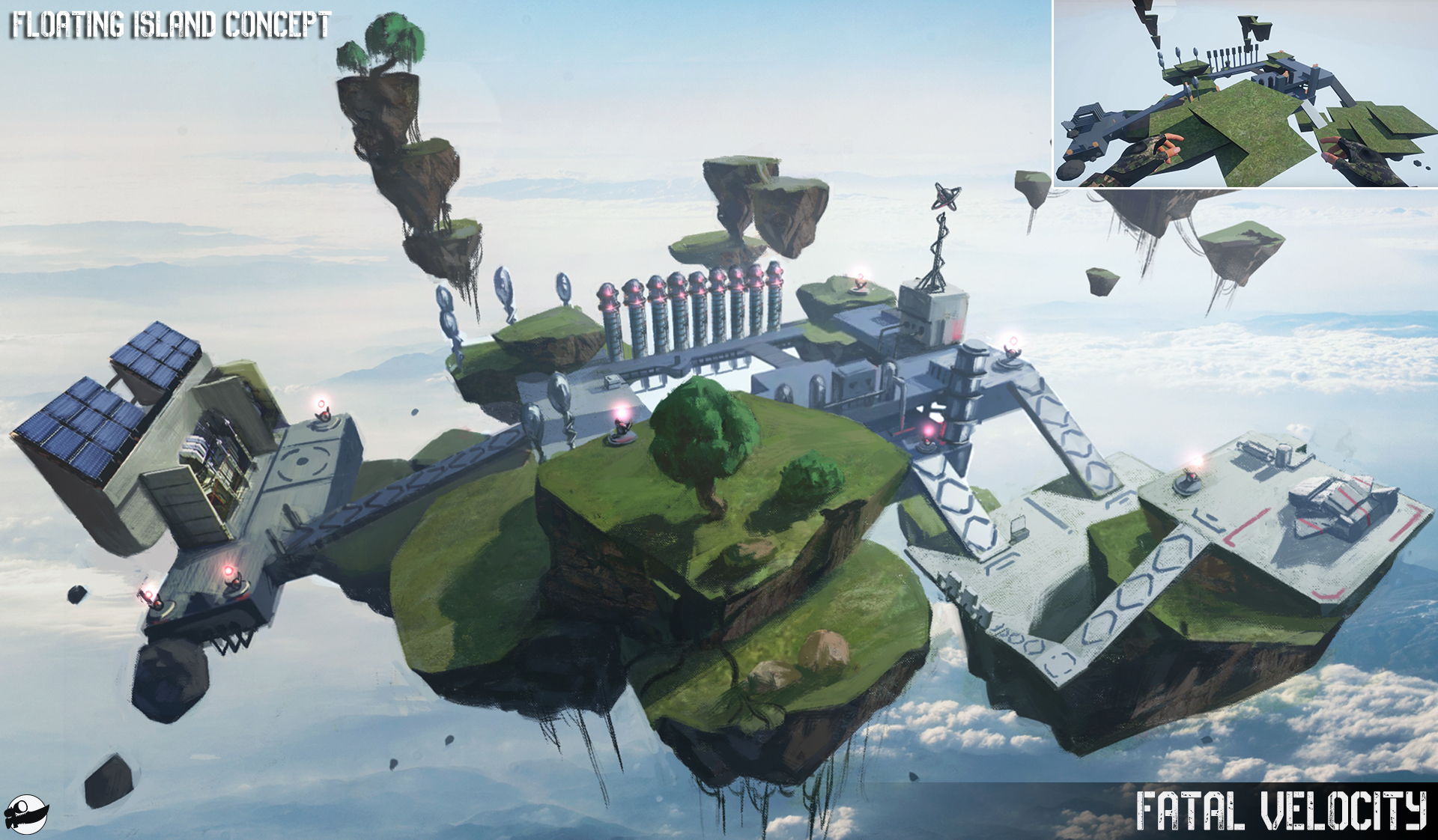 I loved floating islands, so why not?! And with the awesome ability to swing around them? Hell yes!
#bd081c no-repeat scroll 3px 50% / 14px 14px; position: absolute; opacity: 1; z-index: 8675309; display: none; cursor: pointer; top: 1147px; left: 87px;">Save
#bd081c no-repeat scroll 3px 50% / 14px 14px; position: absolute; opacity: 1; z-index: 8675309; display: none; cursor: pointer; top: 1147px; left: 87px;">Save
#bd081c no-repeat scroll 3px 50% / 14px 14px; position: absolute; opacity: 1; z-index: 8675309; display: none; cursor: pointer;">Save
#bd081c no-repeat scroll 3px 50% / 14px 14px; position: absolute; opacity: 1; z-index: 8675309; display: none; cursor: pointer;">Save
#bd081c no-repeat scroll 3px 50% / 14px 14px; position: absolute; opacity: 1; z-index: 8675309; display: none; cursor: pointer; top: 858px; left: 87px;">Save