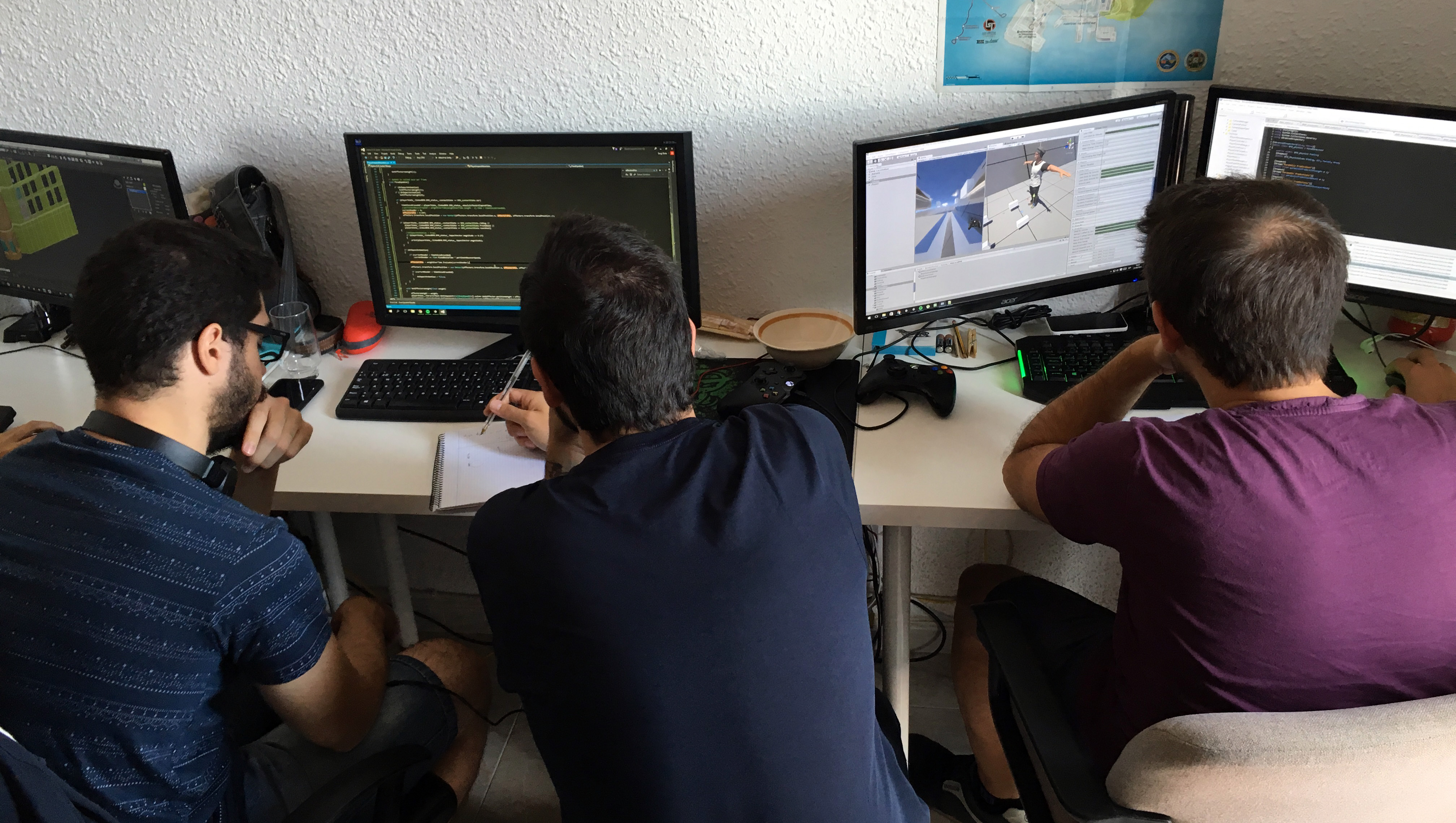 Beta release date
As we revealed yesterday on Facebook, we're working on many things at the same time, with a special focus on the physics system, which we want to be perfect for you (and it's taking a while).
We're looking forward to show you what we have improved as soon as we have it ready because we're proud of all the recent work. Like we announced two months ago, our intention was to release a full playable beta this week, but due to the complexity of all the tasks, we have decided to extend the development a few more weeks.
Don't forget that we do want to give you the best product we can make. In fact, next week's post will be only for backers with privileged information about team creator and all its features. While we ask you for a little bit more patience, we want to share with you today this short gif as a Q.A. physics settings sneak peak (work in progress).
Obstacle course:
While last week we spoke about Game of Add, today we're going to talk about Obstacle Course, a new multiplayer/single game mode.
The obstacle course works in a closed arena in which park creator tools will be used with some props. The goal is to create a challenging circuit where you have to perform jumps, sharp twirls and even passing by gangplanks. Once you have it designed and created in multiplayer mode, you will be able to challenge your friends to overcome this circuit on a time trial. You can also overcome circuits made by the community or just make it on your own, you decide! We show you a video in which we are inspiring for this just down below.
Barcelona Games World
One of the news that we wanted to give you the most is that, for the first time, we will attend a gaming expo event. Those in Barcelona from 6 to 9 October can visit us at the Barcelona Games World. On this event we will show you how the development is going, what we have developed to date (everything we have been showing to you through social networks) and we will do some contests with version 0.184. Those who can stop by our stand will receive a small gift as a thank you for fidelity. We'll tell you what it is and all the details on the following weeks.