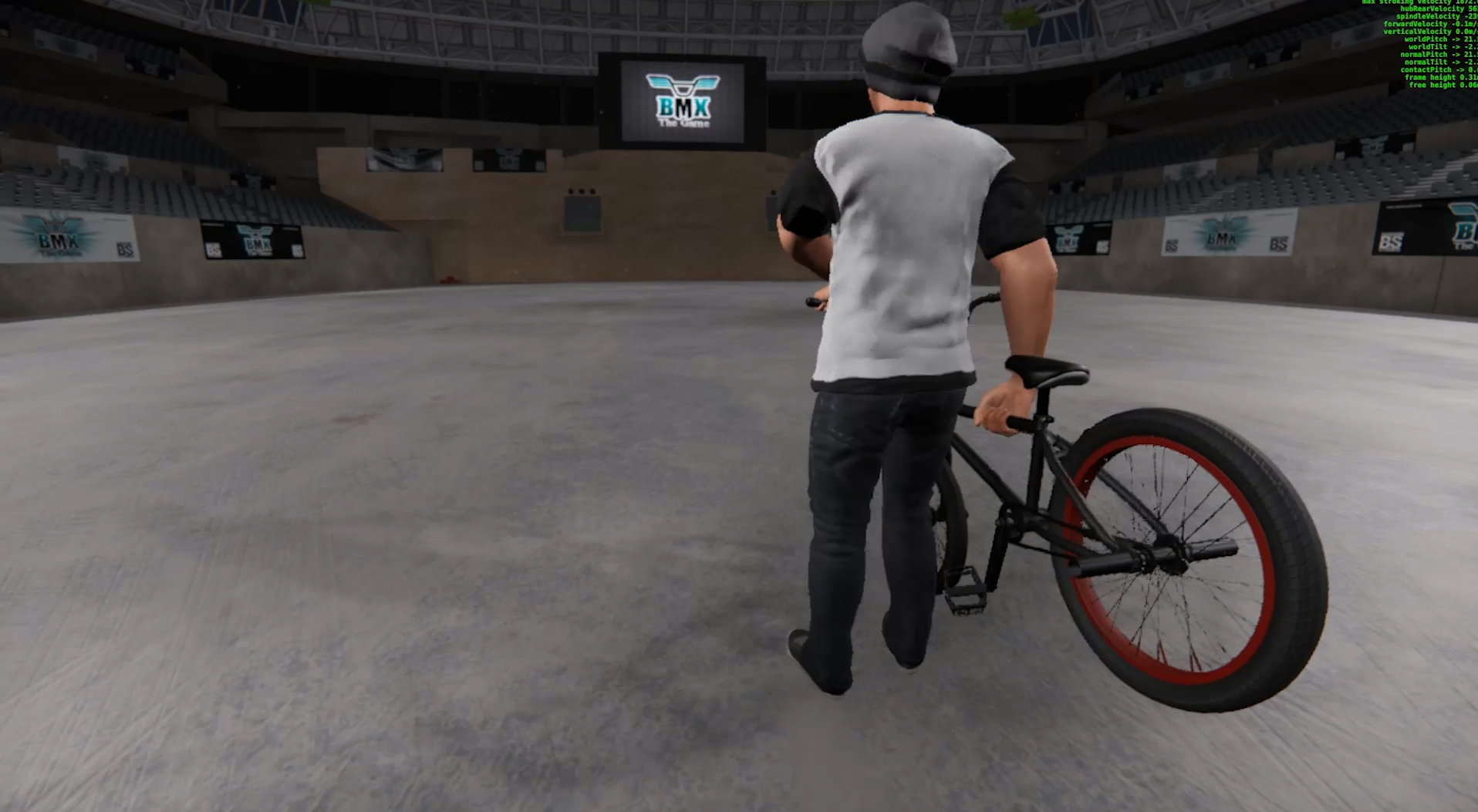 As the city will be huge, players will be able to play some tricks in a loading screen that will change every time.
This loading screen will be generated randomly with different spots and different bikepark pieces. We are also working on new minigames so you do not have to wait doing nothing while computer loads the city. Notice that this load screen is very simple for any computer to load fast. In this case, game loaded the stadium (Palau Sant Jordi) we talked about past week.
Finally, we have been reading you comments about asking new gameplay with tricks. About this, if we have not showed tricks so far, it is because we do not have everything implemented and polished yet. Until we have every trick finished, we won't be able to show gameplay with tricks. Thanks for your patience. Have a good weekend.