O nly one week after HUL's first diary a lot of new material is getting added to the Ungovernable Lands. Items, places, coding and some visual enhancements, making the mod more polished than ever.
The base heraldy used by the player, bandits and mercenaries was changed for leather to add reallism. A new ground type made by Swyter was included as well, fitting perfectly within the fantasy world.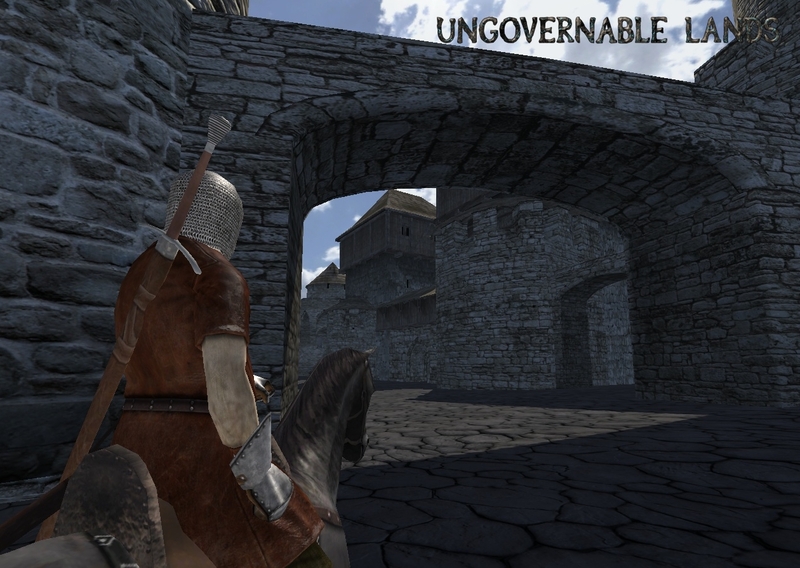 More scenes are under work, and new items are making their way. A good lot of our efforts are being spent on making special weapons, such as mage staffs, which can now be used in both ranged and melee style, or the Assari crossbow of 20 shots.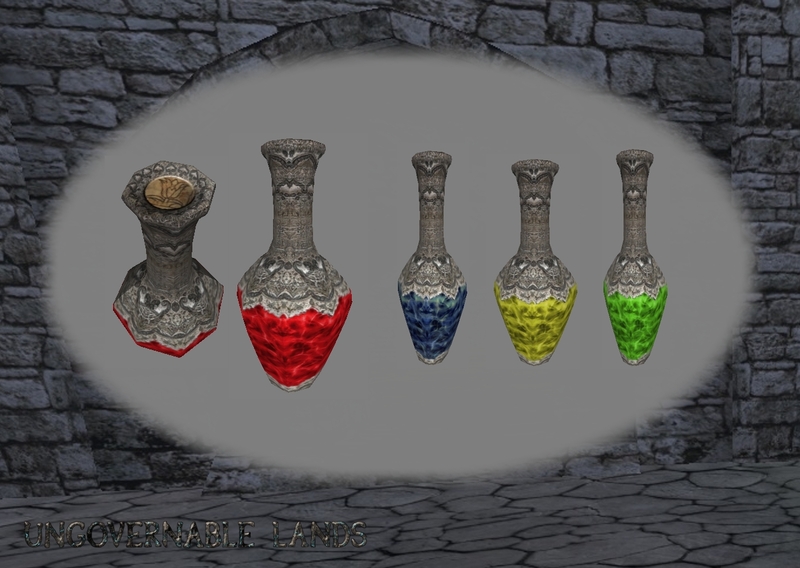 New props have been made for underground hideouts and dungeons, and we now have a wide variety of potions. Models for statues and undead are in the works at the moment.
Stay tuned to HUL's page at Mod DB, and check all the new preview media we've added.