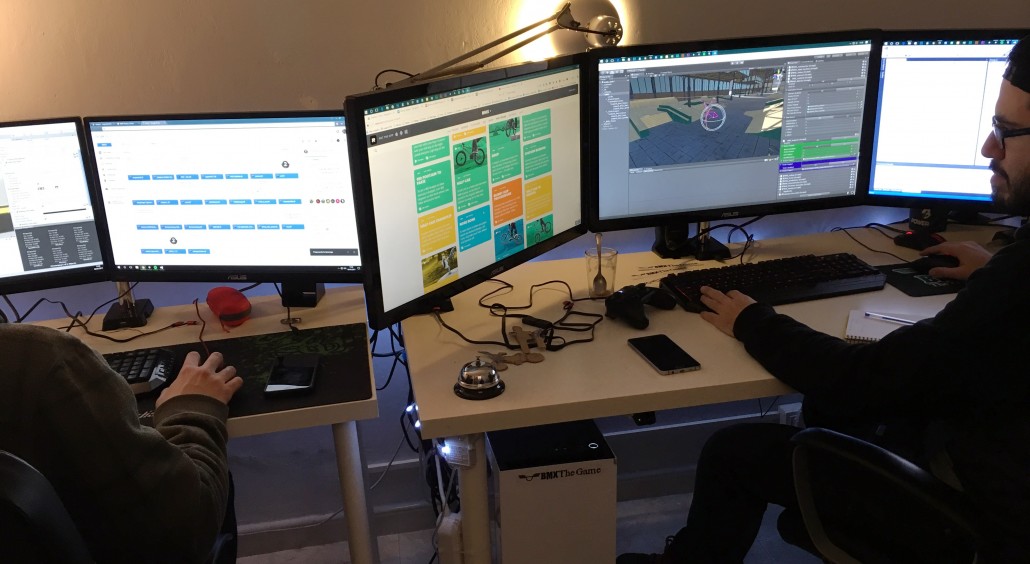 We want to take advantage of the fact that the year just started to briefly explain our roadmap for the coming months. As you may know, the first thing you will be able to try is the private beta for backers. We do not dare to say a specific date, but pay attention to our social networks because as soon as the beta is ready, we will announce it just a few days before launch day.

Once we have your feedback, the next goal will be to publish a more complete beta on Steam (Early Access). It will be a more developed version -in terms of content- than the private beta and it will include, if all goes well, real brands and real riders. Remember that all those who have pre-purchased the game will have free and automatic access to the game in their Steam version.

Finally, as you know, we are also working on the Xbox One and PS4 versions. Remember that when the console version is available, people who pre-purchased Full-time rider tier or higher will receive a digital copy of BMX The Game for PS4 or Xbox One, in adittion to the Steam copy.