Because we don't have a lot of news, not gonna write a big article. I will remind however, that the addon called "The Last Bullet: Leopold Story", is not gonna release in demo form. In the near future I will work on the regular The Last Bullet, and only after that, ya get the Leopold.
---

The first thing that we see, is a demonstration of a new plasma powered weapon. Notice the firerate, that turns everything it touches into a pile of meat.
---
The second video is a demonstration of the X-Lab's new wing, and their cafe, where you can find nazis having a peaceful meal. While they are having the time of their life, Victor sneaks past them, to ruin their lives.
---
1.These are the screenshots of an X-Lab/British Base.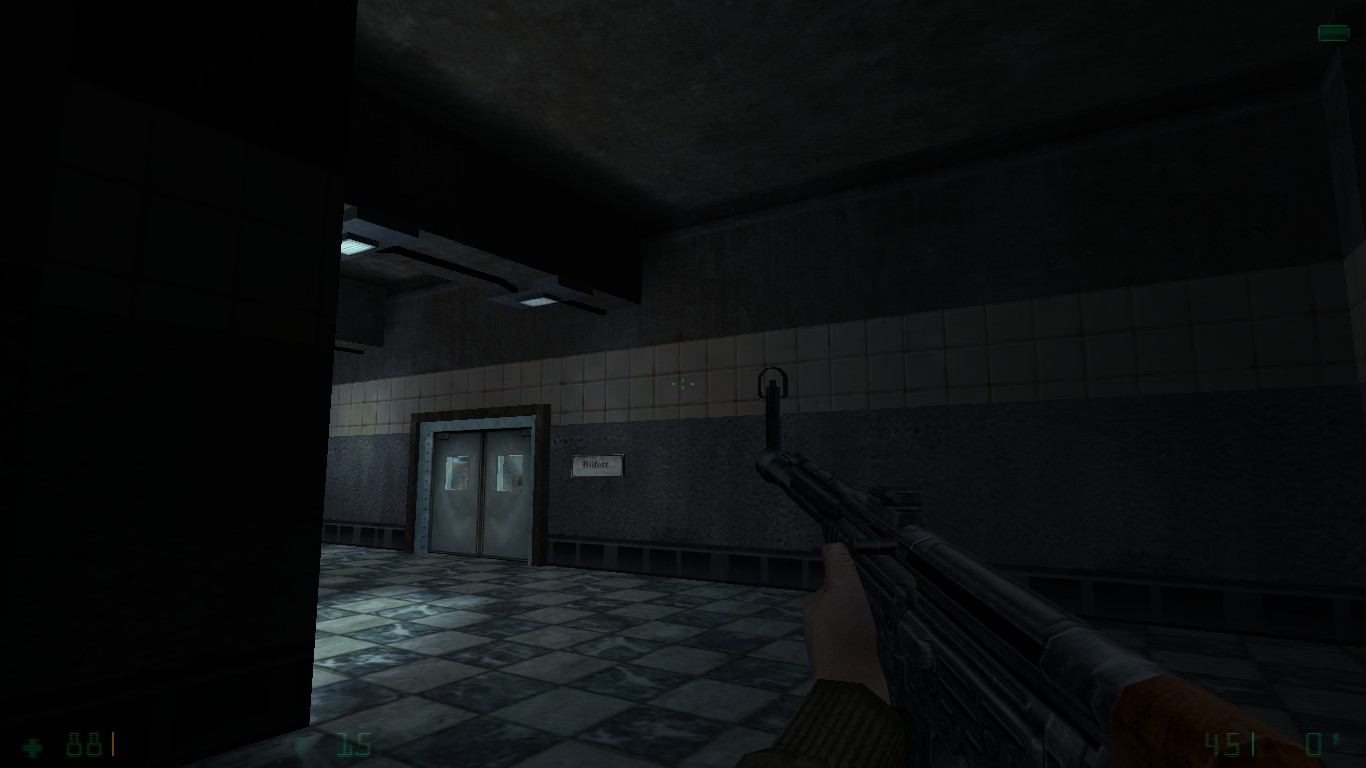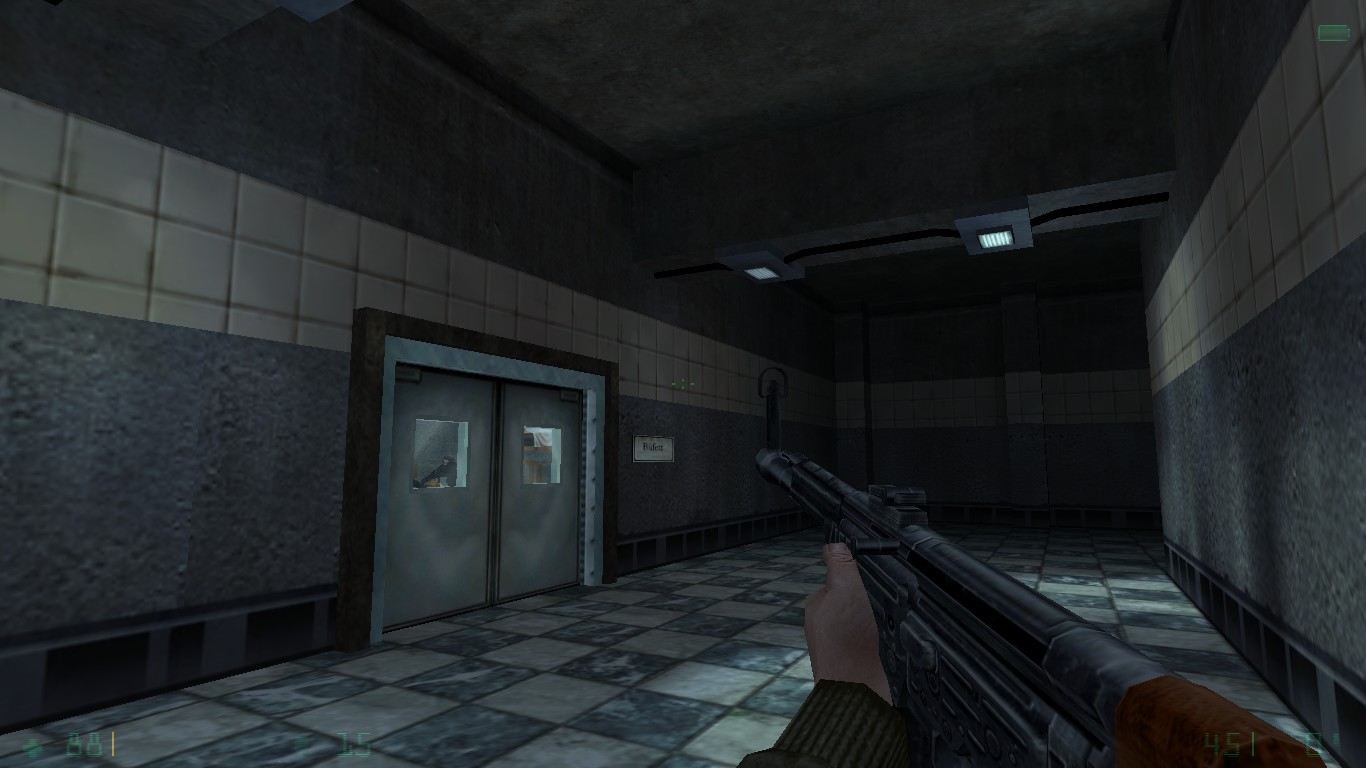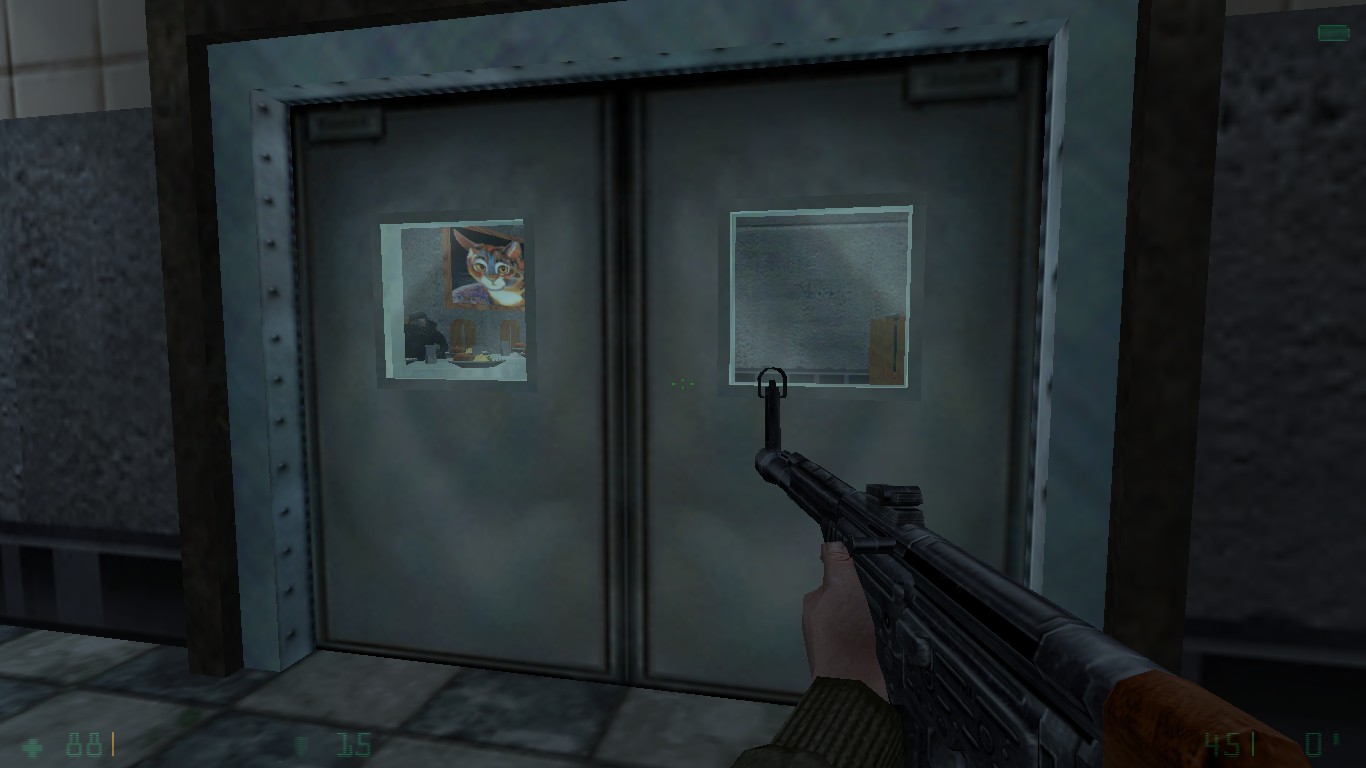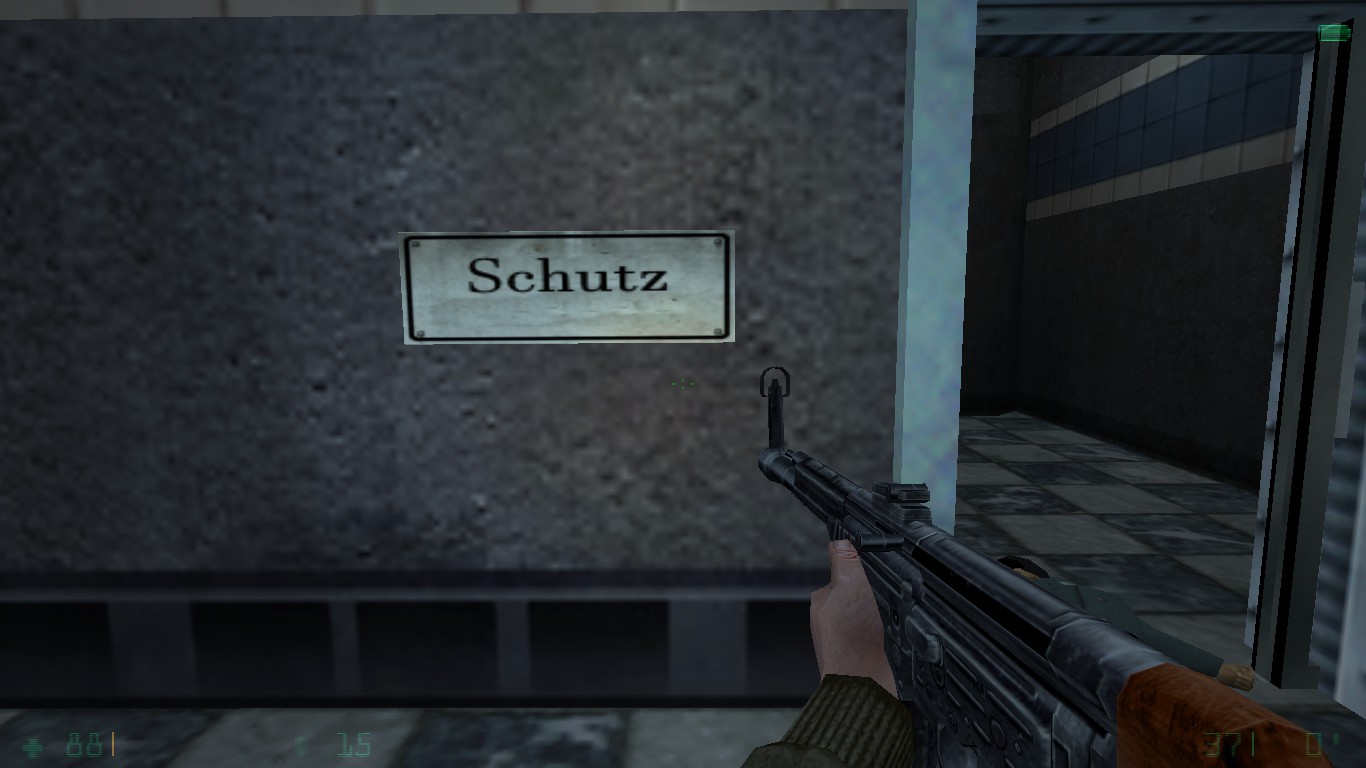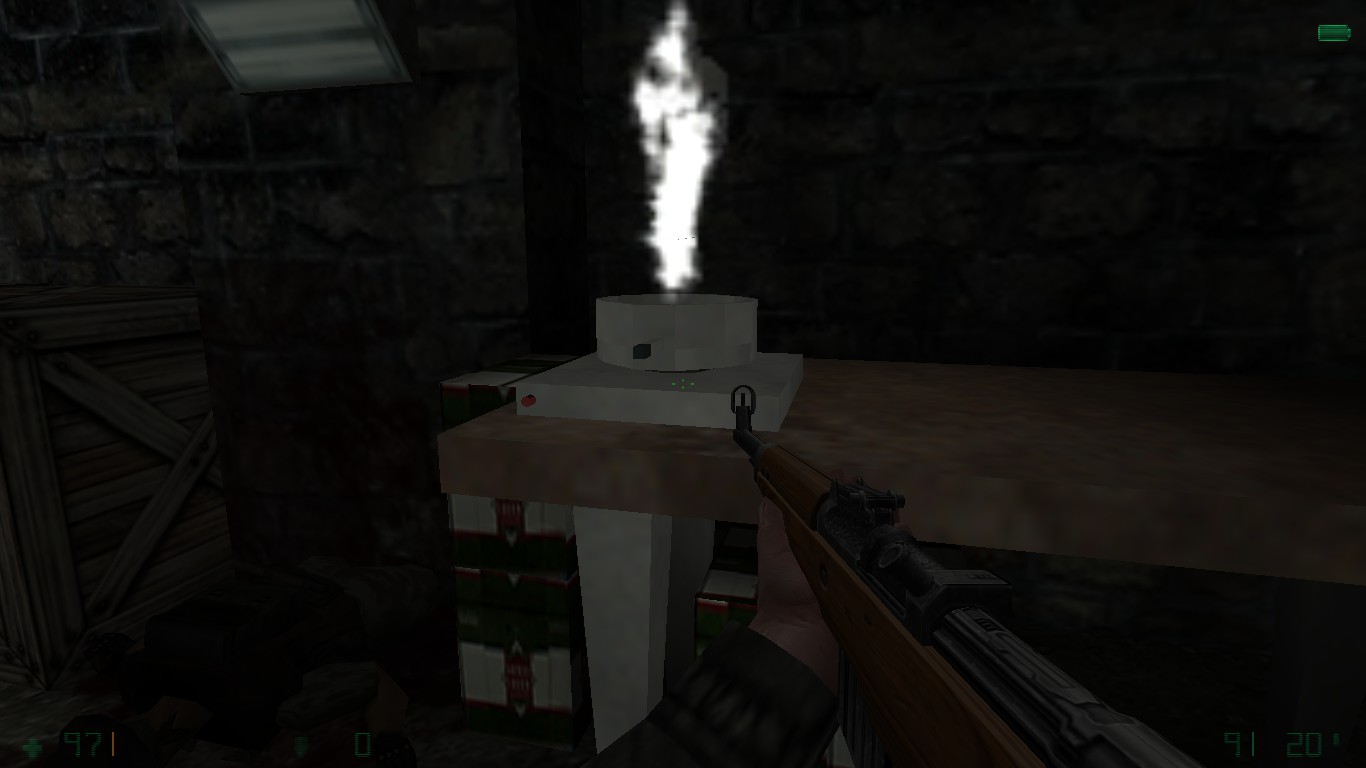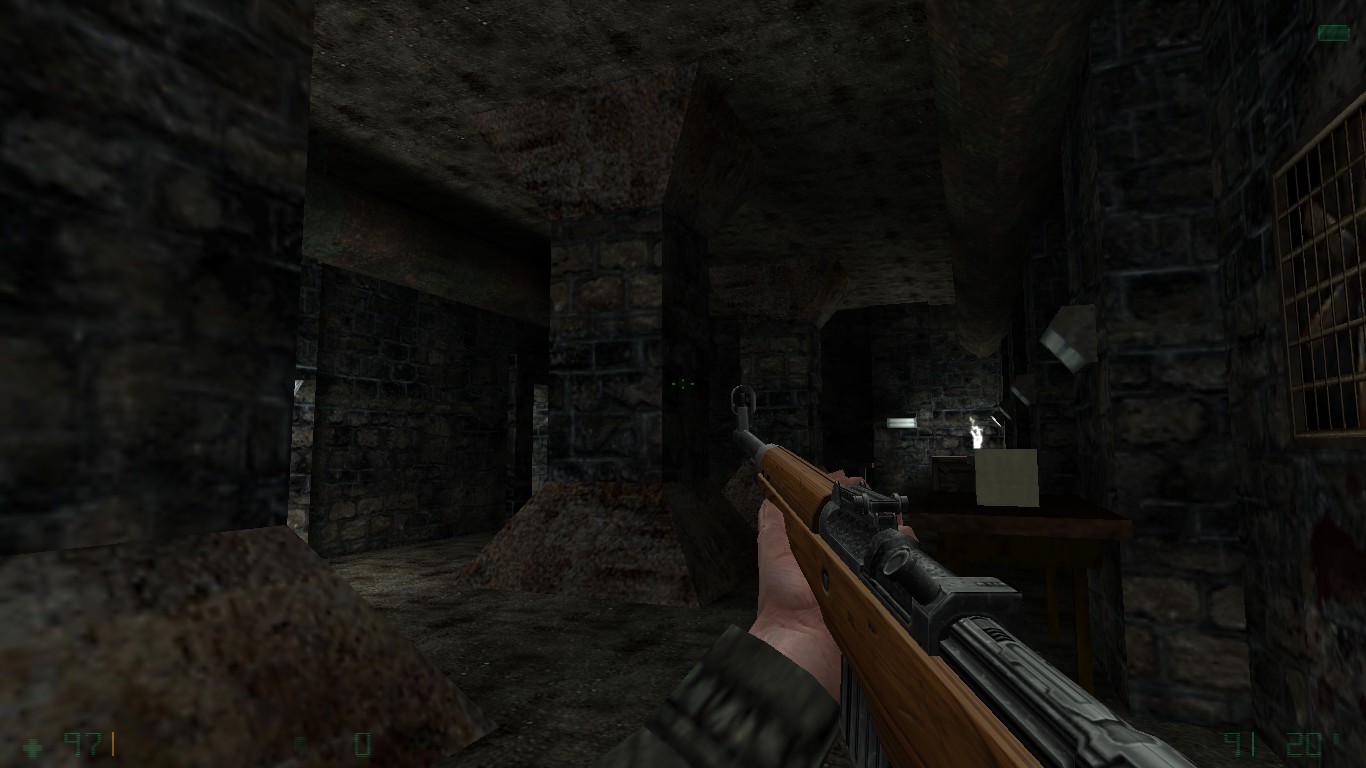 ---
2.Updated interior of the bar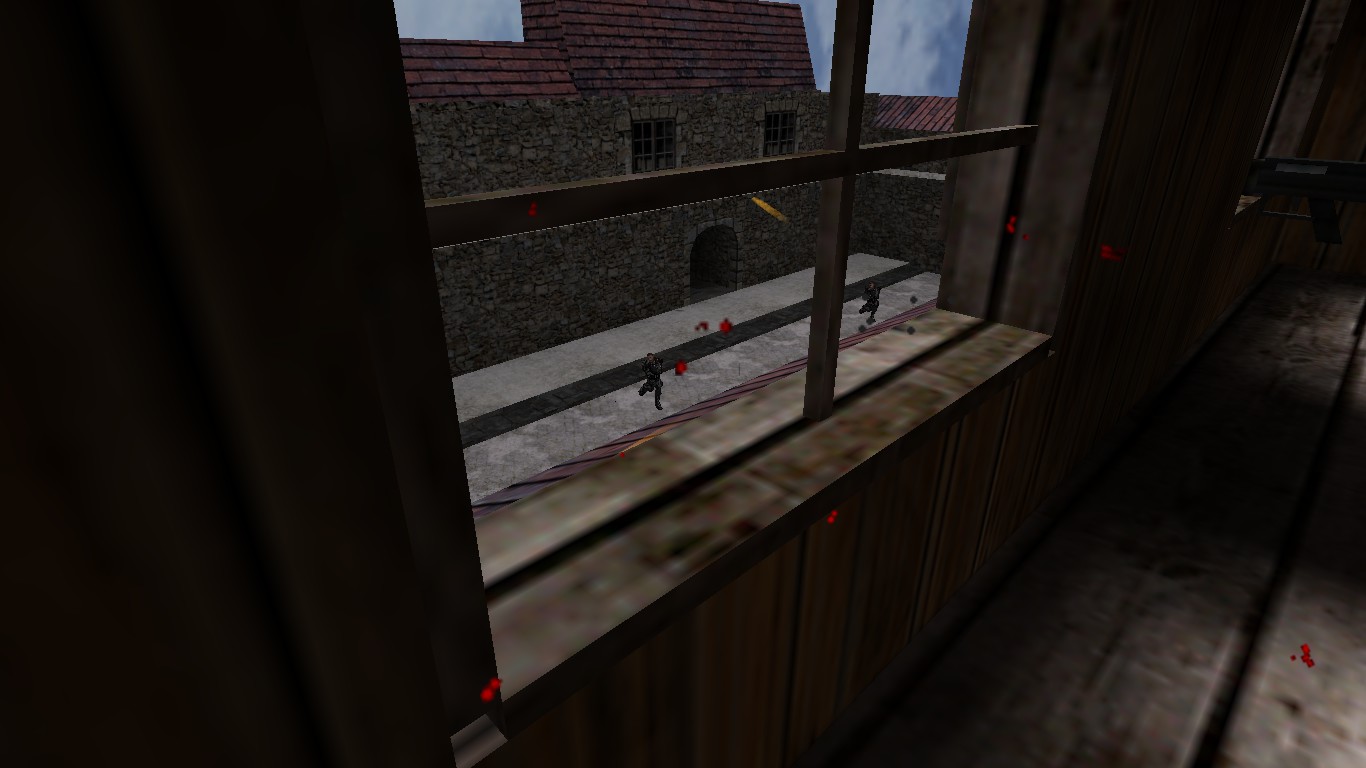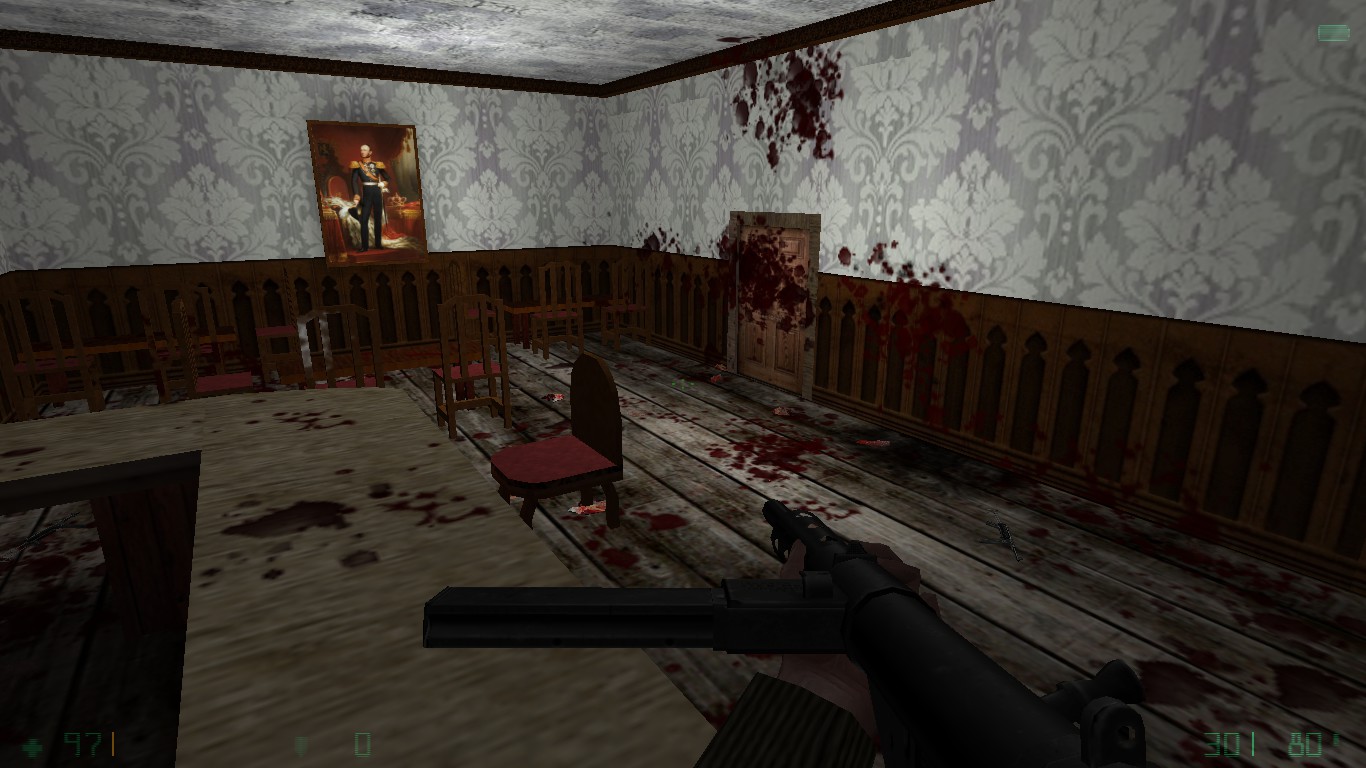 ---
3.Also, should mention that I finally made new models for regular patrol nazis, and a new morbidly obese security guard.