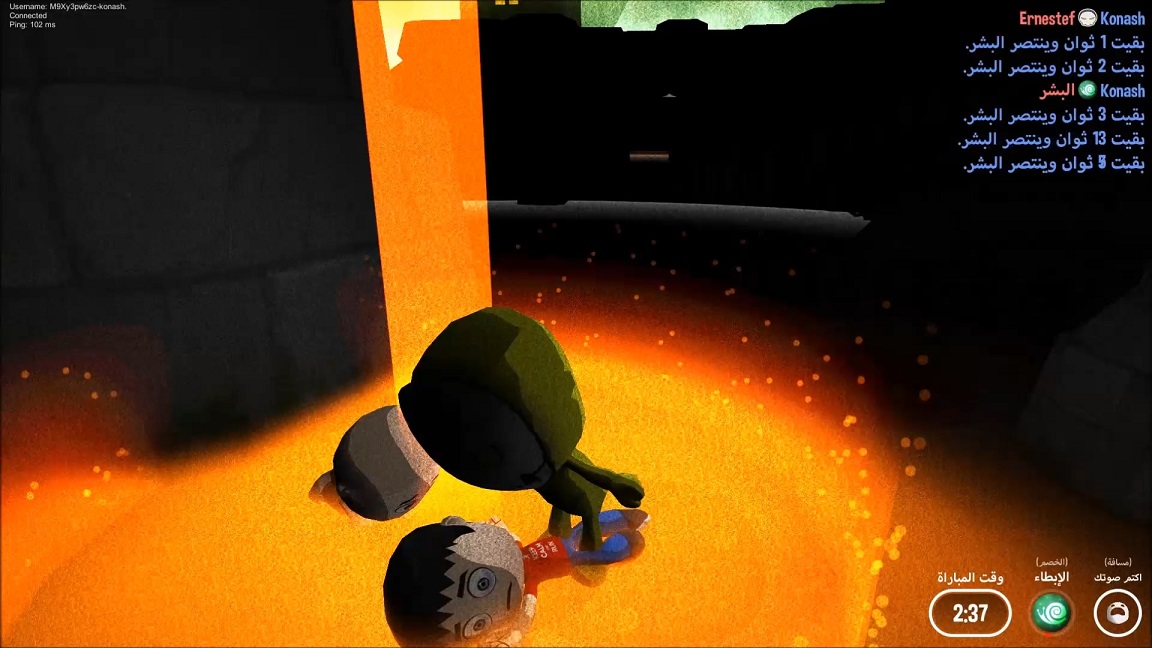 Hello everyone, we are proud to announce our latest update to our latest game mode (Monster Transformation). We added a time limit for the match. A match used to take 12 min+. Now there is a 5 minutes limit. In order to win, the humans need to meet for 15 seconds. When the time is up, the game goes to overtime. In overtime, the game ends when humans meet for 2 seconds only.
Also, when humans meet now, multiple meetup orange waves will start shooting, indicating the location of the meetup. You will also see the countdown of the meetup in the game's log. The meetup waves will help the monsters locate the humans for a chance to catch either of them before the 15 seconds run out.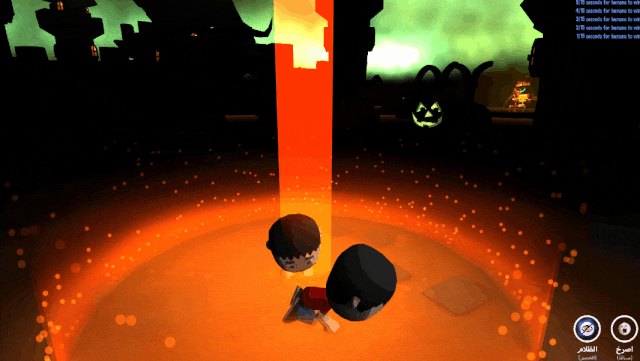 We also improved the human AI. Now the human AI will recognize the other human footstep sound and will try to reach the other human even if there are walls between them.
For better gameplay, we increased the human meetup range from a radius of 2 to 4 meters. This will help in improving the play experience specially when playing online.
Lastly, we did some changes to the UI for things to be clearer. We increased the game log size and flipped the item and skill UI and added the timer.
Here is a new video showcasing the gameplay: